BY Eston Ellis
Photography by Ken Bohn
While it may be fun to take a long vacation in new surroundings, there's nothing like coming home again. The San Diego Zoo's giant pandas have come back to Panda Trek, after a long "staycation" at their temporary exhibit at the bottom of Center Street, near Sun Bear Trail.
And they seem to be just as glad to be back as Zoo guests are to see them return.
The pandas moved out of their familiar digs at Panda Trek during construction of the new, canyon-spanning Jim and Dianne Bashor Bridge, a 450-foot-long structure towering 70 feet above the canyon floor. During the monumental bridge construction project, animal care staff wanted to keep the Zoo's 3 giant pandas—5-year-old Xiao Liwu (better known as "Mr. Wu"); his mother, 26-year-old Bai Yun; and his father, approximately 26-year-old Gao Gao—from being disturbed by construction noise and unfamiliar sounds during a year of intense work outside the Panda Trek exhibits. So, Bai Yun and Mr. Wu moved to their temporary exhibit on Center Street in July 2016. Due to age-related health concerns, Gao Gao stayed behind the scenes at the Giant Panda Research Station and later moved to the Zoo's Jennings Center for Zoological Medicine.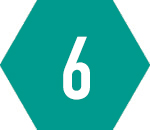 Total number of giant pandas born at the San Diego Zoo since 1996
Home Renovations
When all three pandas returned to their old stomping grounds at Panda Trek in November 2017, they found new things waiting for them—including updated facilities from the exhibit spaces to the bedrooms, both inside and outside the Giant Panda Research Station. "One of the positive things about the temporary move was that we had an opportunity to update our panda exhibits and the Giant Panda Research Station," explained Gaylene Thomas, animal care supervisor. "With over a year before the pandas returned, all the work could be done at once, instead of having to tackle one project at a time, here and there, over the course of several years."
New plants­—including Cape honeysuckle, Grewia, bamboo, ferns, Eugenia, pine trees, and elm trees—were added and had time to get established. The exhibit perimeters and fencing were painted and refurbished. "All of our flooring in the Giant Panda Research Station was redone—and that goes right into the animal spaces," Gaylene said. "It took great planning to be able to do all these things while construction was underway on the bridge."
A new high-resolution, color camera system was installed, along with all-new wiring throughout the exhibit and the Giant Panda Research Station. The big video monitors viewed by keepers and researchers were replaced with multiple flat screens, displaying images from new camera locations throughout the exhibits. "Now, staff can see pandas throughout the facility, wherever they are," Gaylene said.
"The new camera system is great—something we've been wanting for years," said Kathy Hawk, senior keeper. "The VHS system was such a dinosaur. Digital is great; perfect for Panda Cam, better clarity, and everything is up to date and keeper friendly, as well as panda friendly."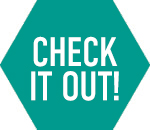 Click here to see Bai Yun and Mr. Wu online on the Zoo's live Panda Cam.
"Center" of Attention
While all of those renovations were being planned, a lot was also happening at the temporary location to get set for the pandas' arrival. Previous husbandry training for the pandas included walking into a large crate for voluntary participation in health procedures, such as blood pressure checks. The next step, in preparation for the temporary move, was training that would desensitize them to the presence of a fork lift, and get them used to the sensations of being transported. "They did well with their training—and when it came time to move, they were very comfortable, every step of the way," Gaylene recalled. "In fact, they were eating while we were transporting them. If someday in the future Wu is transported to China, he will be well prepared for the process."
The pandas' temporary exhibits were arranged differently from their Panda Trek areas. Moats surrounded these exhibit areas, so guests were kept at more of a distance. "All of that took a little getting used to," Gaylene said. However, they adjusted to their new surroundings quickly, and so did Zoo guests, who continued to flock to see Bai Yun and Mr. Wu at their "second home."
For keepers, there was even more to get used to during the staycation. Instead of Panda Trek's room-size, walk-in cooler to store fresh bamboo and a nearby bamboo preparation station—including a scale to weigh bamboo, and a modified log splitter to split thick culms—keepers had to make longer trips to bring bamboo to the bears. "We rented a big walk-in cooler, which was brought to the parking lot of the hospital, and all our bamboo preparation activities moved there," Gaylene said. "Keepers had to go to the hospital to get bamboo, then go back to Center Street to get it to the pandas—three times a day, every day. And construction sometimes limited road access, making things a little more challenging."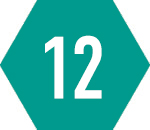 Minimum number of hours each day giant pandas spend eating bamboo
There's No Place Like Home
Finally, the day came when renovations were complete in Panda Trek and the bulk of bridge construction work was finished. It was time for the pandas to return—and no one was more enthusiastic about that than Bai Yun, Gao Gao, and Mr. Wu. "When the pandas came back after renovations were complete, they picked up right where they left off," Gaylene said. "Almost as soon as Gao Gao's crate got to Panda Trek, he started scent marking." Mr. Wu has also been scent marking—and Bai Yun has been observed doing some body marking and rubbing, to put her scent on her surroundings, as well.
Gao Gao is not on exhibit, but he has the opportunity to explore many different areas—from an outdoor area with lots of vegetation, to indoor bedrooms, and a protected passageway between those areas. "He is very happy to be back," Kathy said. "That's obvious to us. I know he's appreciating all the individual attention he gets from us now, because our time was more limited when the pandas were spread out in different locations."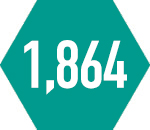 Giant pandas surviving in wild habitats in 2014
Landscaping for Pandas
The new plantings in their exhibits caught all of the pandas' attention, Kathy said. "We really like to see them exploring all the new items. Wu is thrashing and tearing up things, like young bears will—but that's okay; it's enrichment." Sporadic enrichment through the day at Panda Trek is very important to the pandas' overall well-being, Kathy said. "It's important to keep things continually interesting to them, and maintain their engagement with their surroundings."
One new feature that both Bai Yun and Mr. Wu have been using daily is a series of climbing structures made of logs. Guests can often see Mr. Wu or Bai Yun lounging in them as if they were recliners, as they munch on bamboo. "The climbing structures also gave Wu access to a nearby elm tree, and Wu used the branches to swing on."
The big, walk-in cooler is back in operation to hold fresh bamboo. "The bamboo prep station moved around the corner, and it is now where Wu can see it," Gaylene said.
Visitors Welcome
Many improvements have been made to the guest queue, Gaylene said. "There are polished railings and glass in the guest queue, and the line moves quickly."
In the exhibit areas, terracing replaces a steep slope. The pandas will enjoy new mister fans in the exhibit areas. "We've used them a lot," Gaylene said. "They really got a workout during our lovely record temperatures during Thanksgiving week last year."
Adjacent to the exhibits, the Giant Panda Research Station includes not only panda bedrooms but also offices for animal care staff and researchers from the San Diego Zoo Institute for Conservation Research. "We have a lot of off-exhibit space," Gaylene said, "along with four exhibits, and two out of the public view. Our bears are familiar with all of the many bedroom areas and each of the exhibits. I always say, we have room for more pandas—and I am hopeful that China will send more our way."