A super hero is defined as 'a benevolent fictional character with super human powers'.
We all love Iron Man and Wonder Woman, but who needs fictional heroes, when we have real heroes right here at San Diego Zoo Global (SDZG)?  And who needs capes when you've got rockin' red shirts!
San Diego Zoo Global volunteers are kind-hearted, compassionate community members who put their super human passion to work as advocates for our organization and the amazing conservation work we do.  The 'new' volunteer engagement opportunities here began less than ten years ago.  At that time, we thought that – if we were lucky – we could find about 300 volunteers who would interpret animal and plant information to guests at a few specific locations at both the Zoo and Safari Park.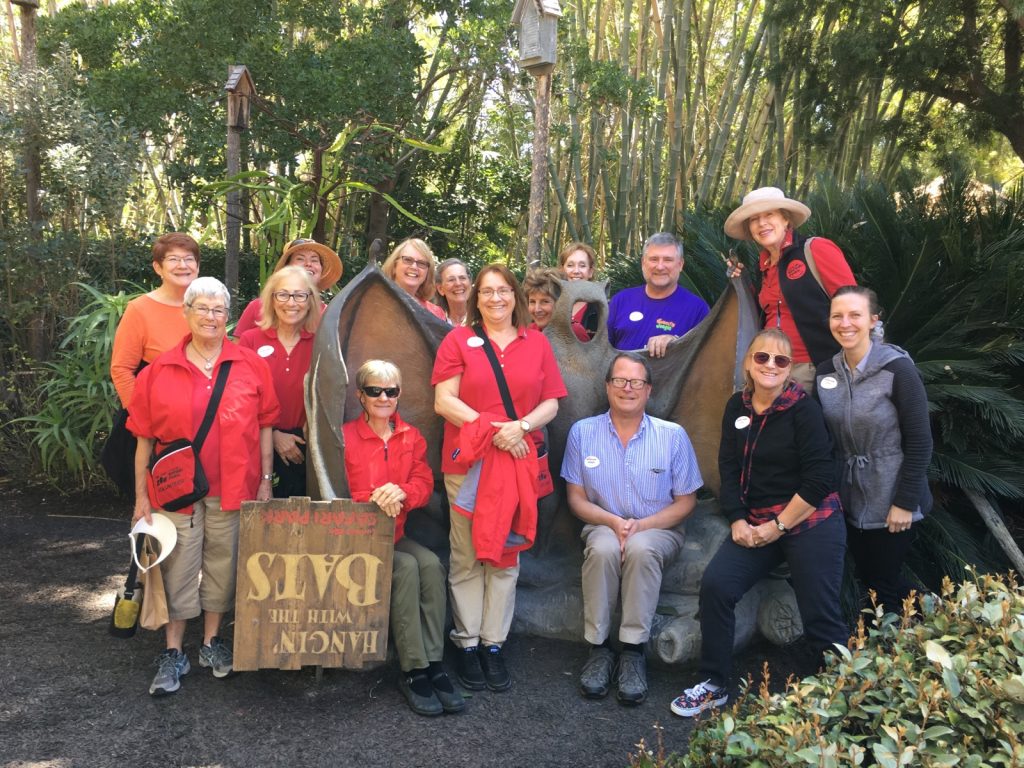 Fast forward to today, when over 2,000 community members contribute service annually in over 100 different assignments throughout SDZG!  There is nothing these volunteer super heroes won't do for wildlife and conservation.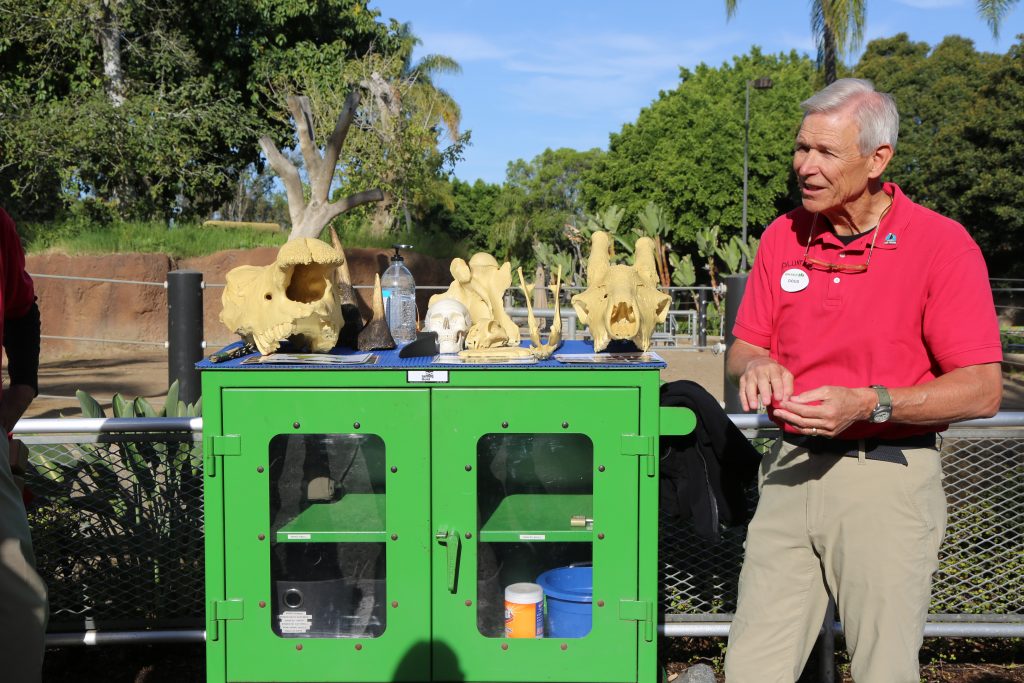 Superman might be faster than a speeding bullet—but could he create over 25,000 enrichment items each year for the animals at both of our parks to enjoy? Doubtful.
Thor might be able to use the bifrost to travel extreme distances in a short amount of time – but could he help thousands of guests each day find the quickest way from the Children's Zoo to the pandas? All while helping a lost child find his parents, sharing fun stories about an endangered plant and improving the guest experience by providing excellent customer service? I think not!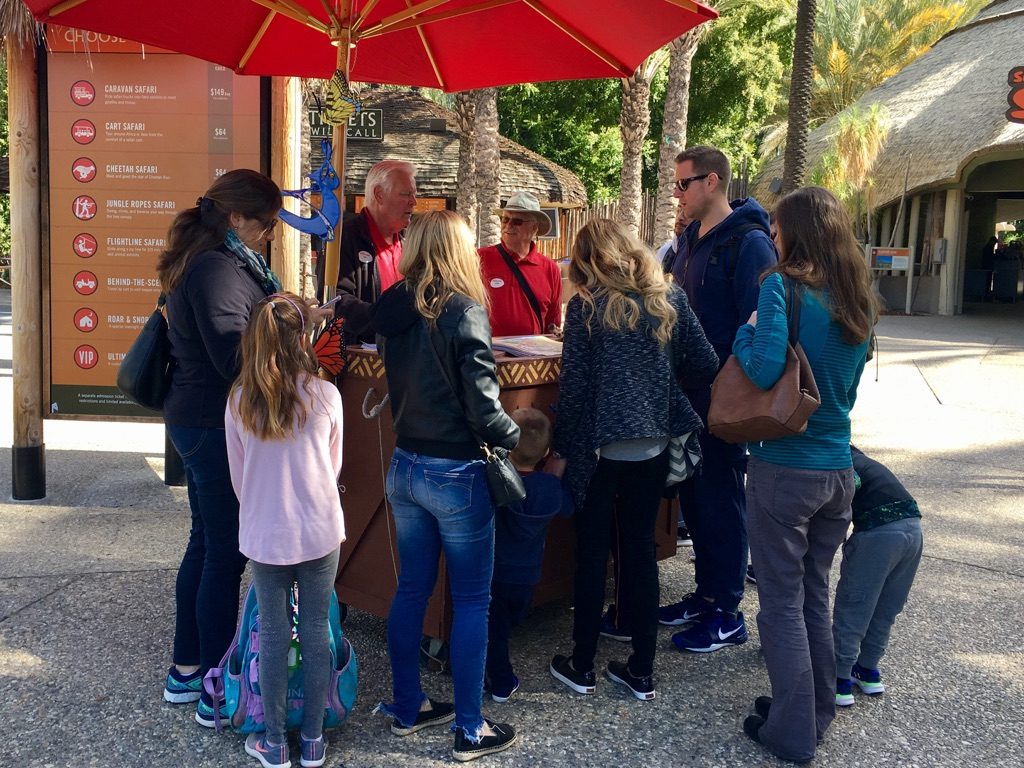 Groot's got nothing on our amazing Horticulture volunteers.  Several local garden clubs volunteer their time and energy to maintain and champion some of the beautiful gardens at the Zoo and Safari Park.
Dr. Jean Grey can move objects with her mind, but can she assist the researchers at the Institute for Conservation Research with their local conservation projects? Well…maybe she could. But our volunteers do it better!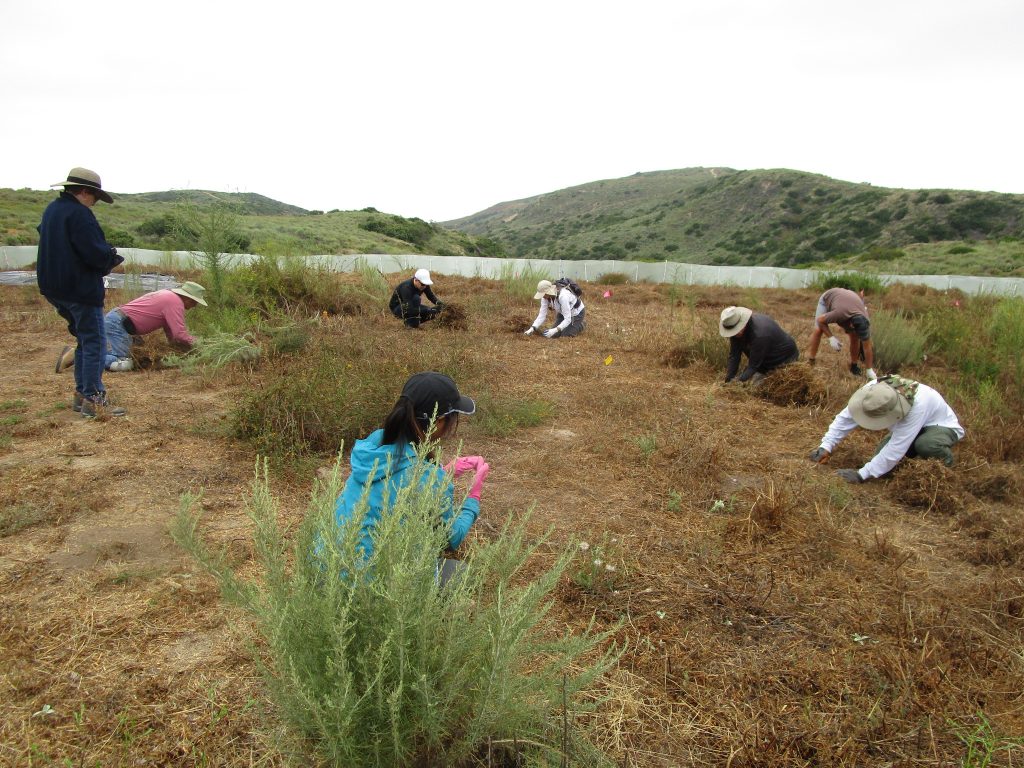 And who needs Vibranium technology when you've got our volunteer leads, day captains and mentors running the show?!
Whether it is by operating the web cams that millions of viewers enjoy each year, spending hours chipping hay or stripping bamboo for animals with special dietary needs, assisting staff throughout SDZG with office work, special events and more, or inspiring our guests with action steps to help save our planet, our volunteers really are super.
Last year alone, our amazing SDZG volunteers contributed over 207,000 hours – equivalent to over 100 full-time staff and valued at over $6 million.  This incredible team was awarded the very first Association of Zoos and Aquariums Volunteer Engagement Award Top Honors.  They also support our organization with in-kind donations, critical feedback for program improvements, and more.  They spend countless hours soaking up education opportunities so they can share their knowledge while engaging the public in important conservation conversations. They are true conservation ambassadors who share their time, passion, and talents with our organization simply because they believe in what we do and want to help, however they can.  So during National Volunteer Week, please share your gratitude and appreciation with our super heroes for the outstanding work they do!
It is said that volunteers do not get paid, not because they are worthless, but because they are priceless, and nothing could be more true here at SDZG. So on your next visit, look for  a volunteer sporting a red shirt, and know that you are seeing a real live hero in action!
Click here to discover how to add your own super hero powers to the team. If you don't live in the San Diego area, you can still be a part of it all by joining our team of citizen scientists engaged in our Wildwatch Kenya project.
Tammy Rach is a senior manager for Volunteer Services at San Diego Zoo Global.
Jessica Jedvaj is a coordinator for Volunteer Services at San Diego Zoo Global.