We're Here Together Campaign Brings Hippos into Your Home—Virtually
Ever wanted to know how long a hippo can stay underwater? How they "dance" so gracefully through the water? Or how long they sleep? You can learn the answers to these questions and more by inviting a hippo into your home—virtually—on the San Diego Zoo's all-new Hippo Cam presented by Mattel Playroom. While the San Diego Zoo is temporarily closed to on-grounds visitors due to COVID-19 restrictions, the livestreaming Hippo Cam is the newest way online visitors can engage with wildlife from their smartphone or computer.
"With generous support from Mattel, San Diego Zoo Global has expanded opportunities for Zoo fans to virtually engage with some of their favorite animals," said Ted Molter, chief marketing officer, San Diego Zoo Global. "Our We're Here Together campaign invites online guests from around the world to stay connected to their favorite animals and species through free web content, entertainment and educational tools—and now the Zoo's hippos are making a big splash."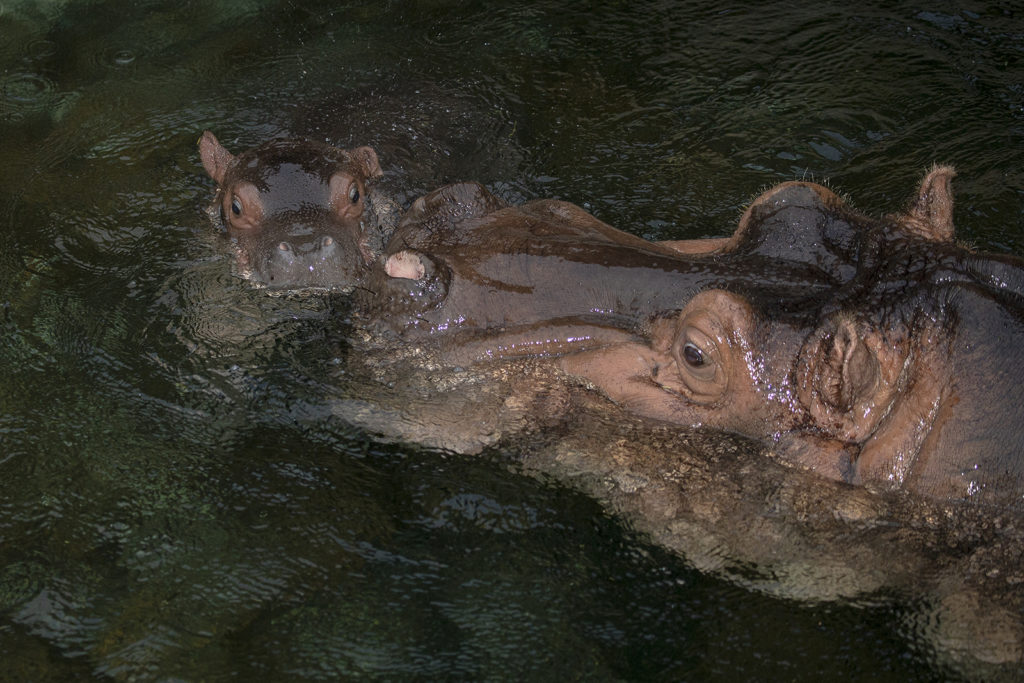 Guests at home can view livestreaming video from the Zoo's Lost Forest hippo habitat at zoo.sandiegozoo.org/cams/hippo-cam
The cam features the Zoo's adult hippos—male Otis and female Funani—along with their female calf Amahle (pronounced ah-MA-shleh), born Feb. 8. Funani and Amahle can currently be seen in their outside habitat on Tuesdays, Thursdays and weekends, and Otis is in the outside habitat on Mondays, Wednesdays and Fridays.
The Mattel Playroom is a digital destination that helps parents and caregivers encourage kids to #KeepPlaying by featuring activities and content from the company's iconic portfolio of brands—including American Girl®, Barbie®, Fisher-Price®, Hot Wheels®, Thomas & Friends® and more. The Mattel Playroom gives parents and caregivers easy access to content from Mattel brands, including printable coloring pages and activities, free and ready-to-play games, crafting and DIY projects, tips from play experts, downloadable apps and more.
Viewers of the new Hippo Cam can watch Funani and Amahle engage in playful behavior, and see Otis enjoying his favorite pastimes­—sleeping and eating. Hippos are well adapted for life in the water and are found in slow-moving rivers and lakes in Africa. With their eyes, ears, and nostrils on the top of the head, hippos can hear, see, and breathe while most of their body is underwater. They can hold their breath for five minutes or longer when submerged. Hippos can even sleep underwater, using a reflex that allows them to bob up, take a breath, and sink back down without waking up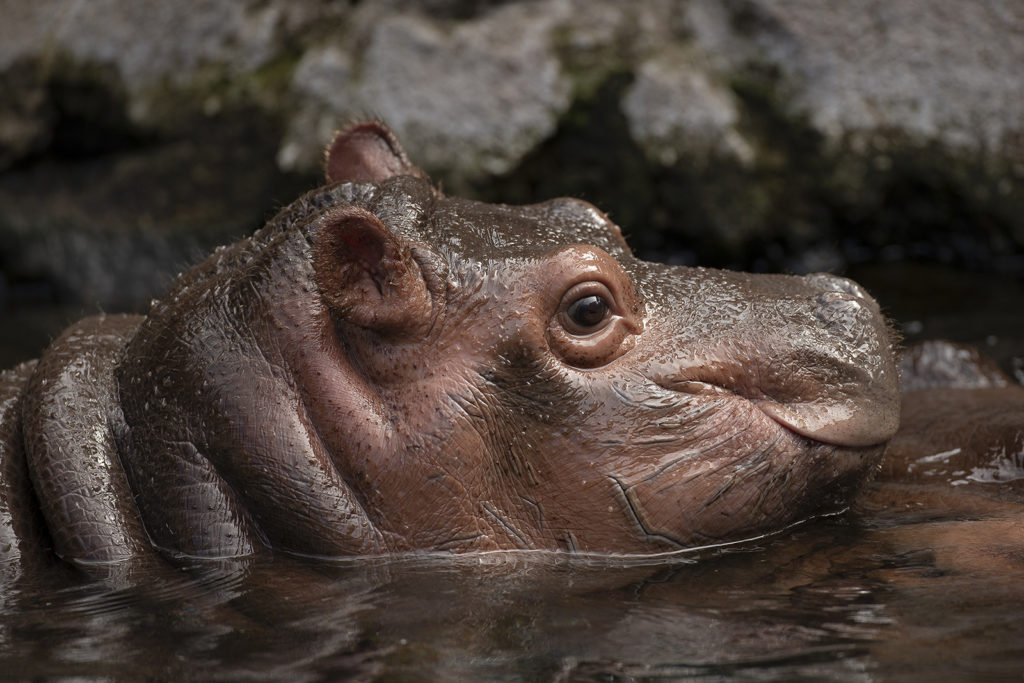 Yet despite all these adaptations for life in the water, hippos can't swim—they can't even float! Their bodies are far too dense to float, so they move around by pushing off from the bottom of the river or simply walking along a riverbed in a slow-motion gallop—lightly touching the bottom with their toes, which are slightly webbed, like aquatic ballet dancers.
The hippopotamus is listed as Vulnerable on the International Union for Conservation of Nature (IUCN) Red List of Threatened Species, primarily due to human-wildlife conflict and habitat encroachment. They are also killed for their meat and fat, and ivory from their canine teeth continues to be illegally trafficked worldwide.
In addition to the Hippo Cam presented by Mattel Playroom, San Diego Zoo Global offers 12 other wildlife cams, where online visitors can check in on platypuses, apes, baboons, burrowing owls, condors, elephants, giraffes, koalas, penguins, polar bears and tigers, and enjoy daily updates. From their habitat to yours, these livestreaming cams provide unmatched views as wildlife explore, eat, swing, roll, pounce, scratch and play throughout their day.
We're Here Together provides a wealth of supplemental curriculum on wildlife, plants and animals, and habitats, with engaging content for students in grades K–12, animal care professionals, educators, parents and fans alike, including:
K–5 Students: Youngsters can jump right into the world of wildlife with the all-new "San Diego Zoo Kids Corner," featuring 16 weeks of free online video programming suited for kids ages 7 to 11. They can also enjoy the San Diego Zoo Kids website, with video stories, hands-on activities and games, links to live wildlife cams and information about how to be a superhero to help save species. Kids can watch the San Diego Zoo Kids YouTube Channel any time of day, for dedicated content that is provided at children's hospitals and Ronald McDonald Houses around the world; or visit San Diego Zoo and Safari Park YouTube channels. In addition, ZOONOOZ Online includes fascinating stories about wildlife and ongoing conservation projects around the world, with new features posted each week.
Middle School and High School Students: Teens and tweens can dig into science on the San Diego Zoo Institute for Conservation Research Science Blog, with engaging posts that cover everything from what happens inside a pathology lab to information about interning with an education program on critically endangered birds in Hawaii. Or, they can become "citizen scientists" and contribute valuable data to conservation researchers by helping count, identify and track burrowing owls, giraffes and other wildlife online, at San Diego Zoo Global's Wildwatch Burrowing Owl and Wildwatch Kenya. Participants can help make a difference, viewing and classifying wildlife images from remote trail cameras.
Anyone with a smartphone or computer can bring wildlife into their homes today, and engage using the hashtag #WereHereTogether. And also new, for anyone participating in online meetings via Zoom, San Diego Zoo Global has created downloadable backgrounds featuring some of the Zoo and Safari Park's most beloved animals, including hippos Funani and Amahle. With just a click, you can add hippos, platypuses, rhinos and more to your meetings! Visit SanDiegoZoo.org for more information, and to stay updated on additional offerings from San Diego Zoo Global.
San Diego Zoo GlobalAbout
Bringing species back from the brink of extinction is the goal of San Diego Zoo Global. As a leader in conservation, the work of San Diego Zoo Global includes on-site wildlife conservation efforts (representing both plants and animals) at the San Diego Zoo, San Diego Zoo Safari Park, and San Diego Zoo Institute for Conservation Research, as well as international field programs on six continents. The work of these entities is made accessible to over 1 billion people annually, reaching 150 countries via social media, our websites and the San Diego Zoo Kids network, in children's hospitals in 12 countries. The work of San Diego Zoo Global is made possible with support from our incredible donors committed to saving species from the brink of extinction.
*Note: Hippo rotation in outdoor habitat is subject to change.