The San Diego Zoo's Avian Propagation Center is caring for a brown kiwi chick for the first time in more than a decade. The female chick hatched from its egg March 11, and as is typical of this species, it didn't eat for the first six days. The chick began eating and gaining weight last week, and on April 5, 2016, it weighed 11.8 ounces (333.6 grams).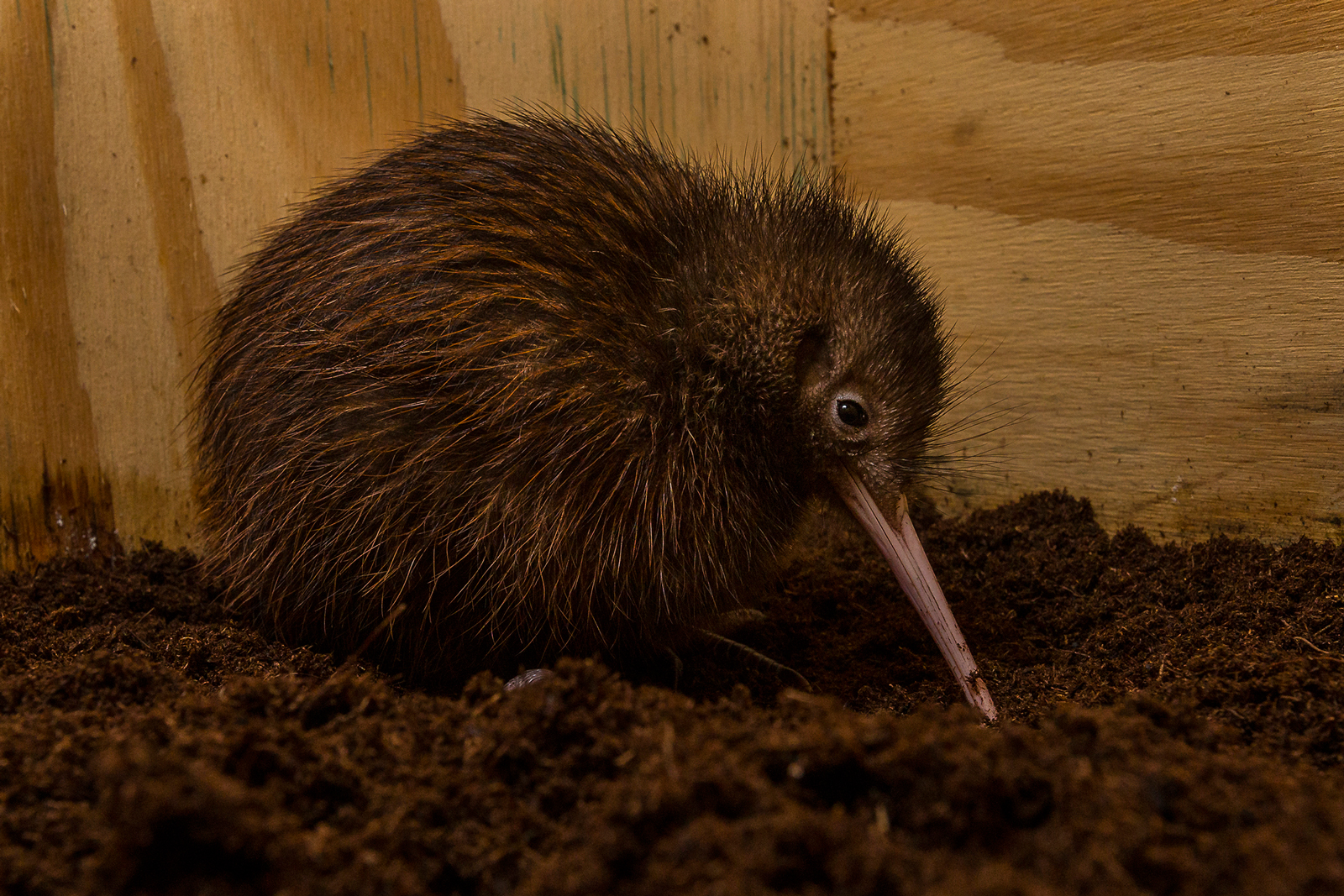 It is typical for this bird species to lose weight for two weeks after it has hatched. Animal care staff report the female chick lost 26 percent of her body weight before she began gaining weight the last week of March. The kiwi has several unusual traits, for a bird: it does not fly, the parents do not feed their chicks, and the egg is four times the expected size for a bird of the kiwi's proportions.
Animal care staff will continue to monitor the brown kiwi chick, measuring its weight and observing the young bird in a brooder over the next several weeks. The San Diego Zoo successfully reared its first brown kiwi in 1983. This hatching in March marks the Zoo's 12th chick. The San Diego Zoo is one of just seven zoos in the United States working with these endangered birds.