The San Diego Zoo hosted a ceremony this morning to debut a U.S. Postal Service special pictorial stamp dedicated to sharks. The ceremony was held at the all-new Conrad Prebys Africa Rocks exhibit and featured remarks by representatives from the San Diego Zoo and U.S. Postal Service (USPS), followed by special enrichment activities for the leopard sharks residing at the Cape Fynbos habitat at Africa Rocks.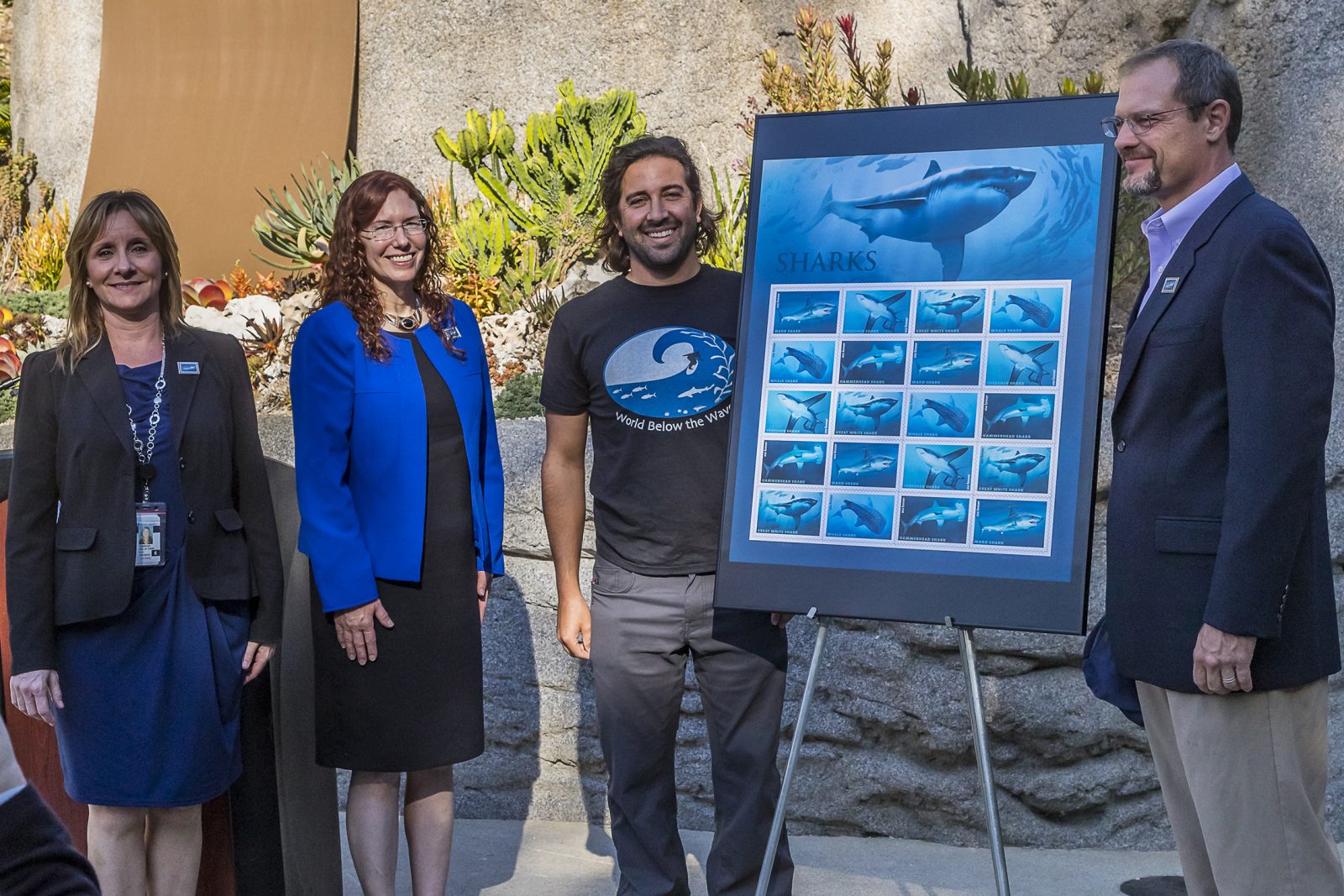 This ceremony kicked off a daylong pictorial cancellation opportunity at the San Diego Zoo promoting the sale of the USPS Sharks Forever stamps featuring five species of shark that inhabit American waters. The five species include mako, thresher, great white, hammerhead and whale sharks. Speakers referenced the need to raise awareness for sharks as they face continued threats from wildlife trafficking.
The leopard sharks housed at the San Diego Zoo are one of the most common shark species found along the coast of California, and the International Union for Conservation of Nature (IUCN) Red List of Threatened Species lists the leopard shark as a species of Least Concern. The 12 sharks in the Cape Fynbos penguin habitat range in age from 5 to 20 years, and they average between 3 and 5 feet in length.