Animals and Plants Continue to Thrive with Dedicated Care
The San Diego Zoo and San Diego Zoo Safari Park are closed temporarily due to COVID-19 restrictions, but members and guests can rest assured that the much-beloved animals and plants at both parks are being well cared for by teams of dedicated caregivers. Animals never take a "day off," so their wildlife care specialists are here, too. Habitats still need to be cleaned, individual diets still need to be prepared, animals need to be fed, specialty care still needs to be provided to those animals that might need it, plants still need to be tended to and enriching activities still need to be provided for the wildlife at both the Zoo and Safari Park.
"Our valued members and guests have strong connections to the animals and plants at the San Diego Zoo and San Diego Zoo Safari Park," said Paul A. Baribault, president/CEO of San Diego Zoo Global. "We are humbled by how many people have reached out to us, asking how the wildlife and team members are doing during this closure. We are providing glimpses inside both parks with photos and videos shared online, showing how our dedicated wildlife care specialists and horticulturists continue to provide quality care for the millions of animals and plants that rely on us every day. Although the COVID-19 situation is unprecedented, the teams at the Zoo and Safari Park expend a lot of energy in developing contingency plans for unforeseen events such as this, planning for natural disasters, and never compromise care, regardless of the situation."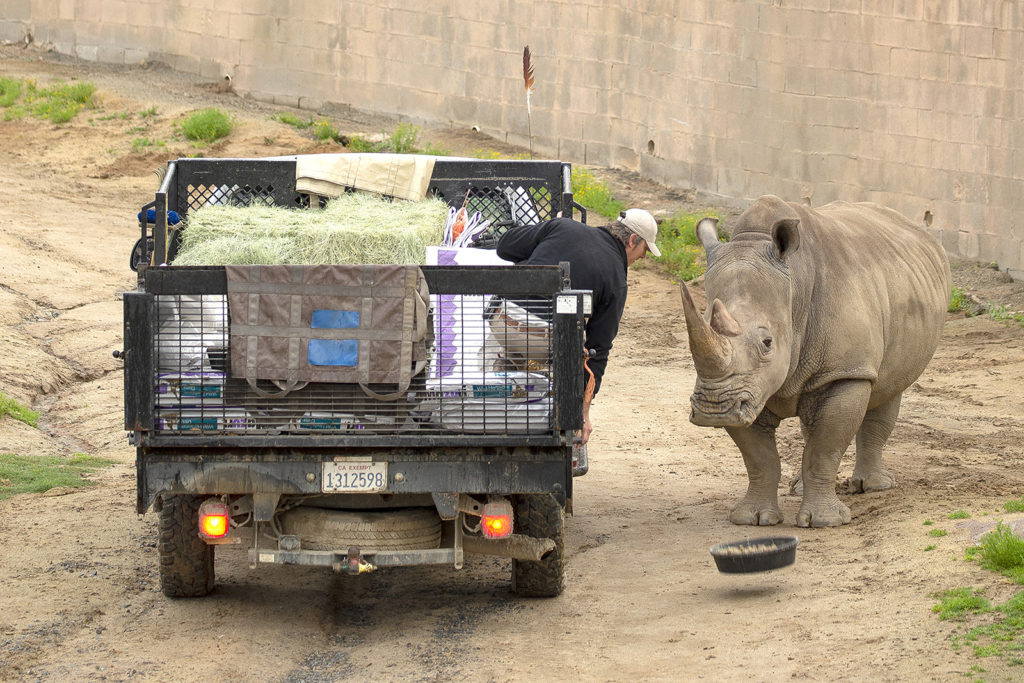 Teams at both the Zoo and the Safari Park have been staggered to maintain a safe environment for the individuals working—which also has increased the amount of time people are around to provide more complex, enriching experiences for the animals. Many people have specifically made online queries and calls about the more social animals—such as animal ambassadors, gorillas, bonobos and orangutans—and how they are reacting to having no guests visit.
"You can be confident that all the animals in our care are thriving," said Greg Vicino, who leads Applied Animal Welfare at San Diego Zoo Global. "Our wildlife care programs are based on our animals having a strong relationship with each other and their environment, so we have not had to make any significant changes to their daily routines. The care we always provide at both the Zoo and Safari Park is based on the different experiences the animals have every day, and how those experiences require choices, activity, rest, exploration and sensory cues. By placing emphasis on the animals making independent choices about how to spend their time, it creates less reliance on external factors."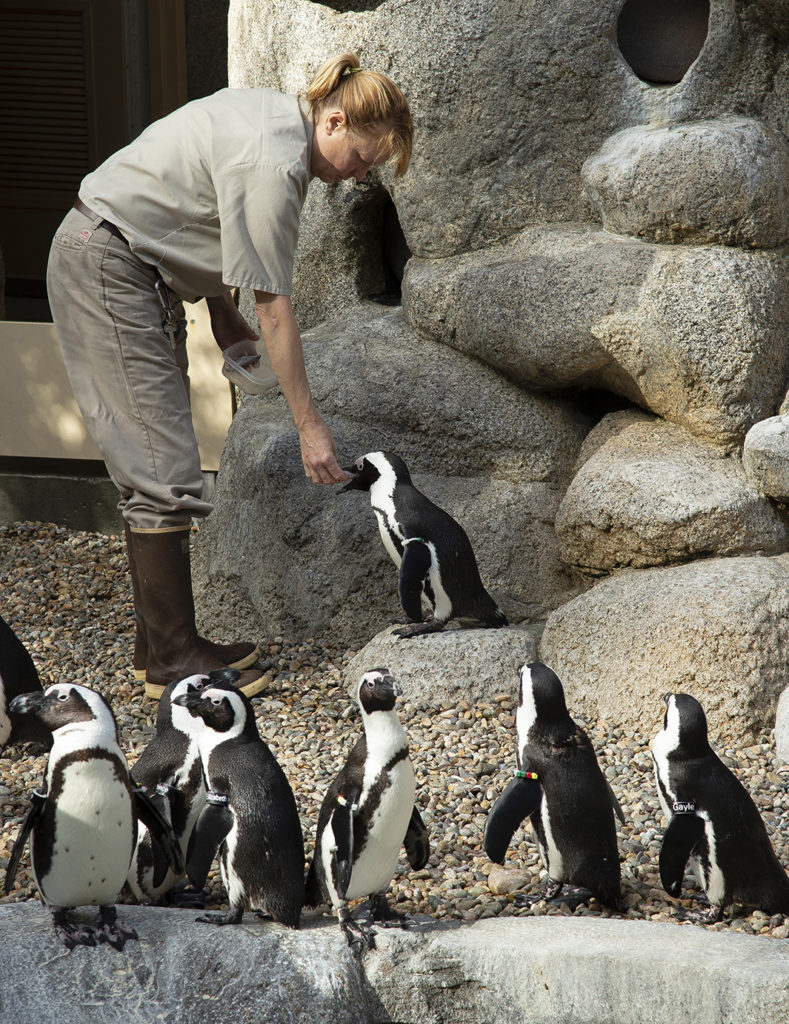 Vicino added, "Our animals are quite tuned into natural environmental cues. As an example, rain is usually followed by a lower number of guests, so it turns out to be an honest signal of how the world has changed, especially during these past weeks."
Until the San Diego Zoo and Safari Park can welcome visitors back on grounds, online visitors to SanDiegoZoo.org can check in on their favorite animals and enjoy daily updates from the San Diego Zoo and San Diego Zoo Safari Park Live Wildlife Cams. These livestreaming video cams provide unmatched views as wildlife explore, eat, swing, roll, pounce, scratch and play throughout their day. The all-new Butterfly Cam at the Safari Park provides glimpses inside the Hidden Jungle aviary, where thousands of butterflies are floating and flittering through the air during the annual spring Butterfly Jungle presented by Wheelhouse Credit Union.
In addition to the live cams, San Diego Zoo Global's #WereHereTogether provides a wealth of supplemental curriculum on wildlife and habitats, with engaging content for students K–12, animal care professionals, educators, parents and fans alike, including:
K–5 Students: Youngsters can jump right into the world of wildlife with San Diego Zoo Kids video stories, hands-on activities and games, with links to live wildlife cams and information about how to be a superhero to help save species. You can also tune into San Diego Zoo Kids YouTube Channel any time of day for dedicated content that is also livestreamed at children's hospitals and Ronald McDonald Houses around the world, or visit San Diego Zoo and Safari Park channels. ZOONOOZ Online also includes fascinating stories about wildlife and ongoing conservation projects around the world, with new features posted each week.
Middle School and High School Students: Dig into science on the San Diego Zoo Institute for Conservation Research Science Blog, with engaging posts that cover everything from what happens inside the pathology lab of Disease Investigations to information on interning with the alala education program in Hawaii. Or, become a "citizen scientist" and contribute valuable data to conservation researchers by helping count, identify and track burrowing owls, giraffes and other wildlife online, at San Diego Zoo Global's Wildwatch Burrowing Owl and Wildwatch Kenya. Participants can help make a difference, viewing and classifying wildlife images from remote trail cameras.
 Anyone with a smartphone or computer can bring wildlife into their homes today, and engage using the hashtag #WereHereTogether. Visit SanDiegoZoo.org for more information, and to stay updated on additional offerings from San Diego Zoo Global.
Bringing species back from the brink of extinction is the goal of San Diego Zoo Global. As a leader in conservation, the work of San Diego Zoo Global includes on-site wildlife conservation efforts (representing both plants and animals) at the San Diego Zoo, San Diego Zoo Safari Park, and San Diego Zoo Institute for Conservation Research, as well as international field programs on six continents. The work of these entities is made accessible to over 1 billion people annually, reaching 150 countries via social media, our websites and the San Diego Zoo Kids network, in children's hospitals in 12 countries. The work of San Diego Zoo Global is made possible with support from our incredible donors committed to saving species from the brink of extinction.