The great thing about citizen science projects is that just about anyone can participate. A rich diversity of projects exists, so you can pick your passion or curiosity and help out from the comfort of your…comfort zone. Science needs more eyes, ears, and perspectives! Whether your interest is wildlife (like mine), astronomy, medicine, psychology, genetics, oceanography, or whatever, there's bound to be a suitable assignment for you. I have been helping San Diego Zoo Global (SDZG) scientists parse through thousands of field camera images from several conservation sites in northern Kenya to learn more about the habits of the endangered reticulated giraffe through the online citizen science site Wildwatch Kenya. What a cool experience!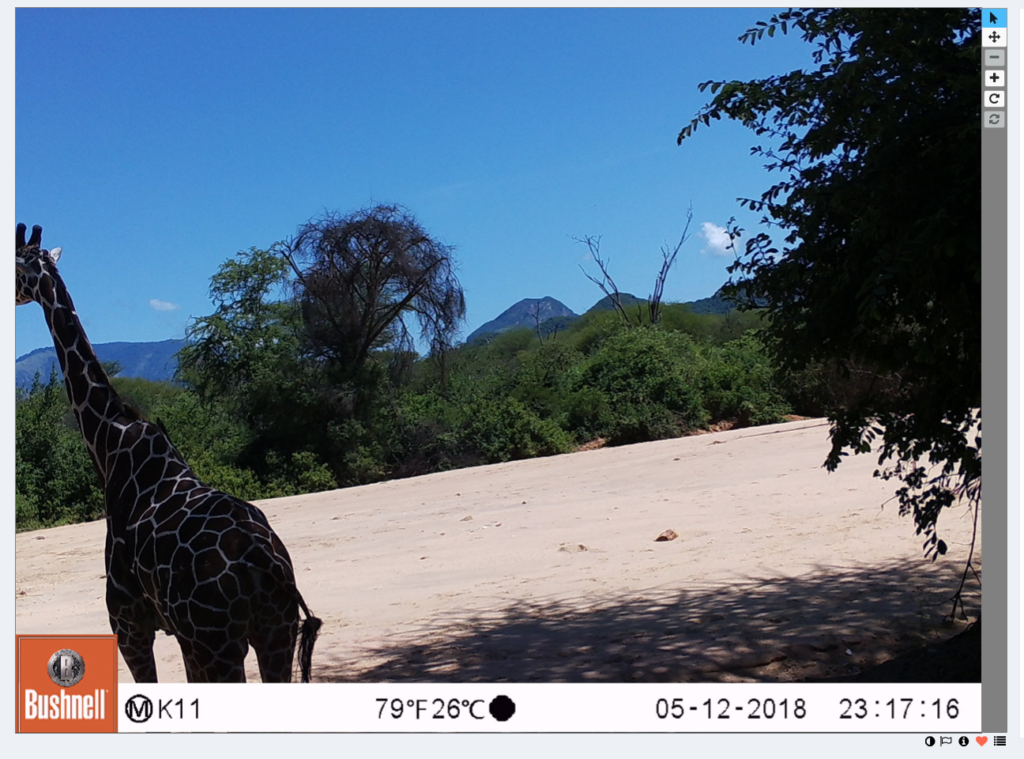 It's worthwhile for me, as I don't have to wrangle a pet sitter and fold myself into a tiny airline seat for 14 hours to get there. Yet I can get my fix of incredible scenery and candid African animal photographs on this project. It's a good excuse to hone my animal identification skills, too.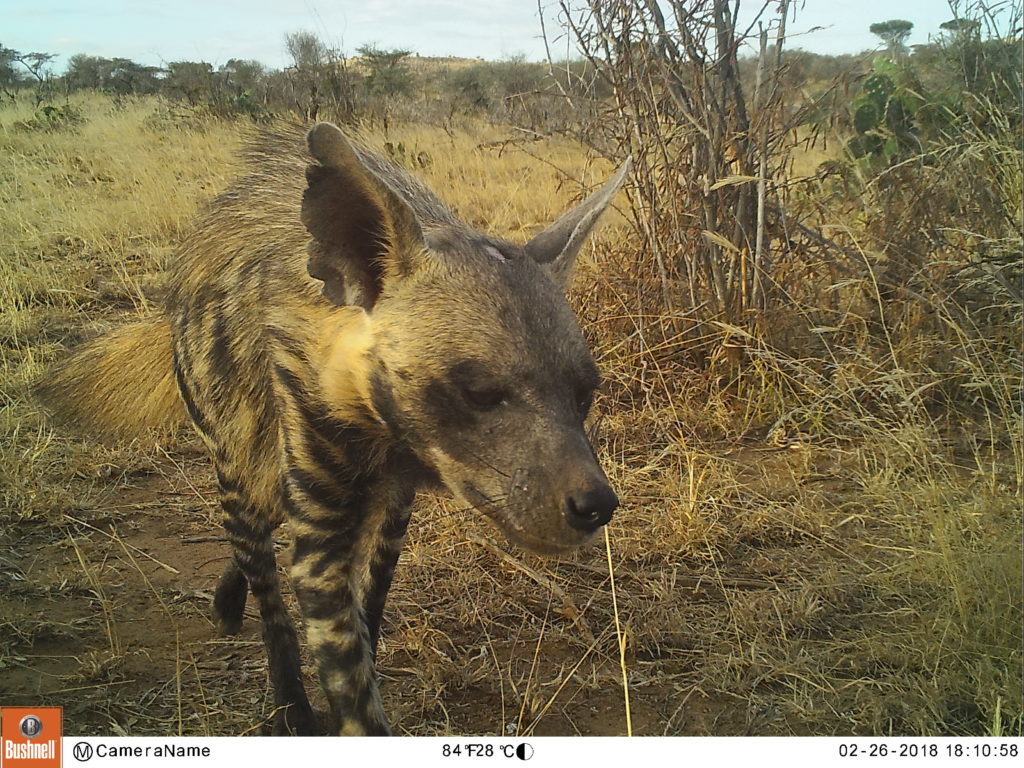 However, I don't get to feel the savanna breeze on my skin, chat with the friendly local people, or stare up at a dizzying constellation of stars most every night. But citizen science projects are a great way to get involved and do your part for the greater good. Everyone counts in citizen science!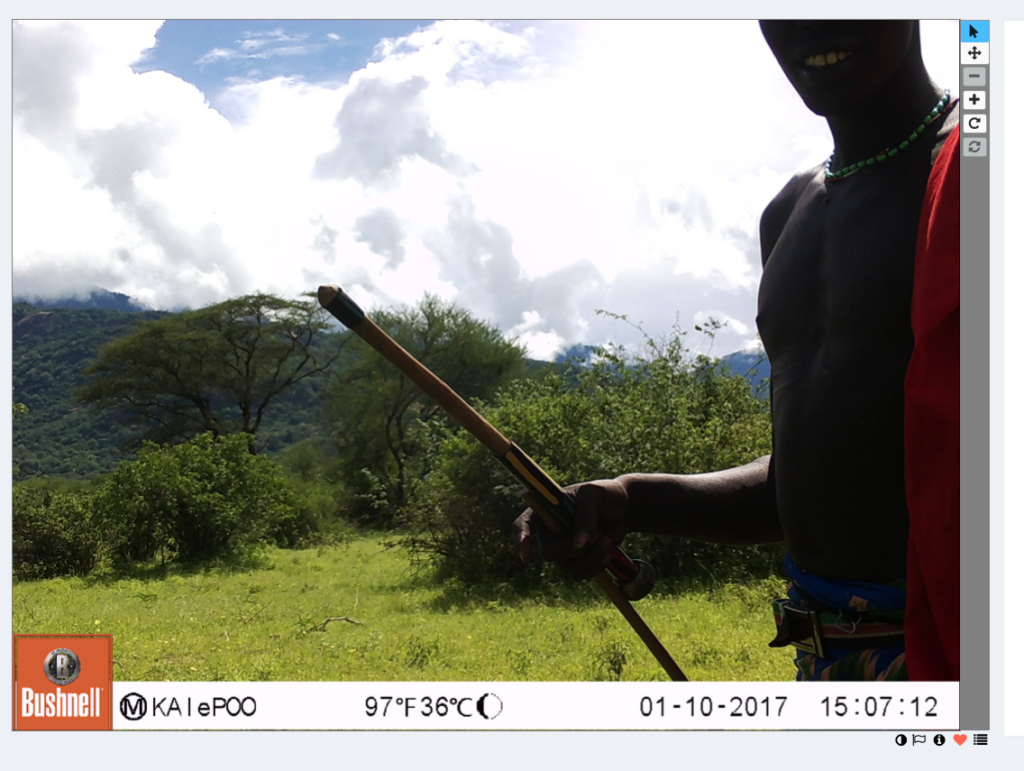 Wildwatch Kenya participants identify wild animals, humans/vehicles, livestock, and "nothing here" in field camera images. These land use snapshots help researchers understand and conserve these vital populations of reticulated giraffe. The community-led team in Kenya, called Twiga Walinzi ("giraffe guards" in Swahili) monitor over 112 motion-triggered field cameras strategically placed throughout conservancies. The memory cards are collected and the images are uploaded by SDZG staff to the easy-to-use citizen science platform Zooniverse. Warning—it can be addictive!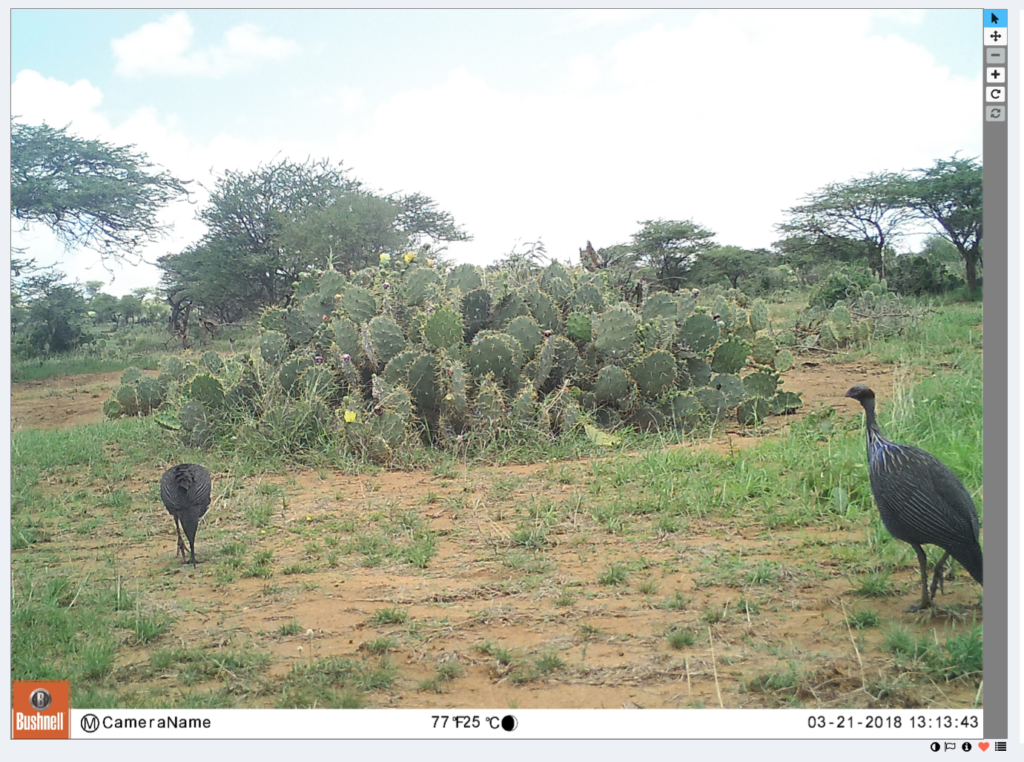 The candid shots of animals are often artsy, while some images are difficult to decipher. Each image is classified by 10 different volunteers, so don't be afraid to mislabel one—we all do our best to ID the tricky ones. Nighttime shots are especially challenging, so there's a 'negative' button to use that switches light to dark and vice versa, which can help bring a nocturnal subject into sharp relief. Over time, you get familiar with camera locations and it's particularly rewarding when a frequent "nothing here" area suddenly has an elephant or an ostrich strolling through!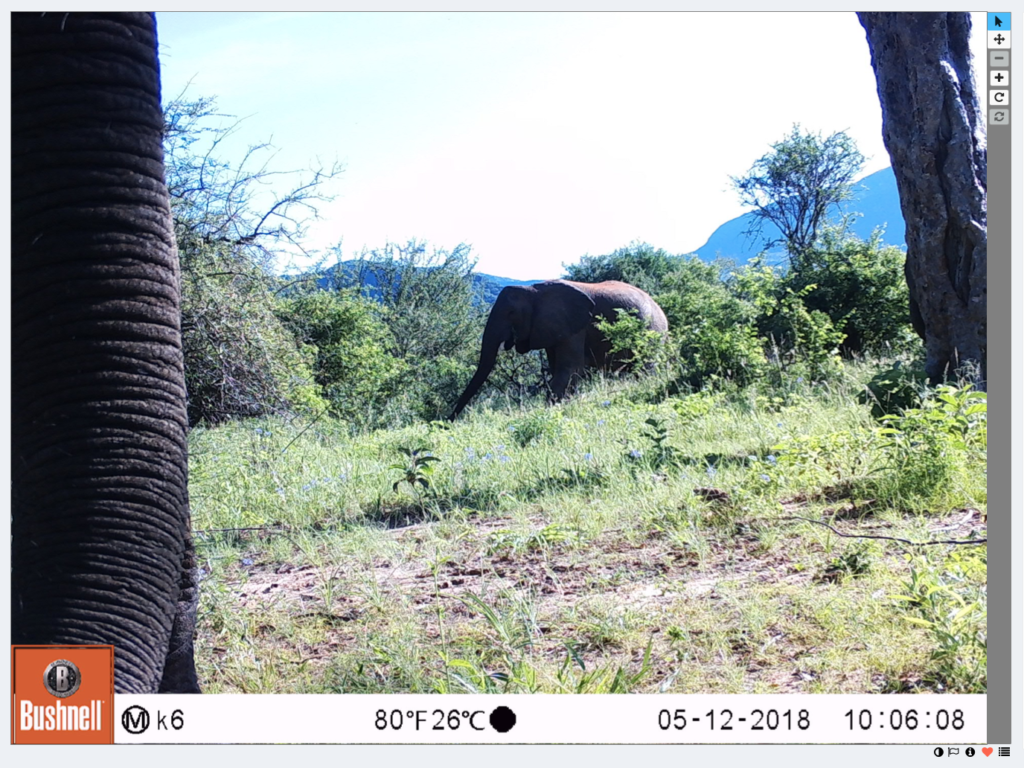 It's always a heart-pounding event to find a giraffe or two nibbling on leaves, and that gets a happy "Done & Talk" to share with the group.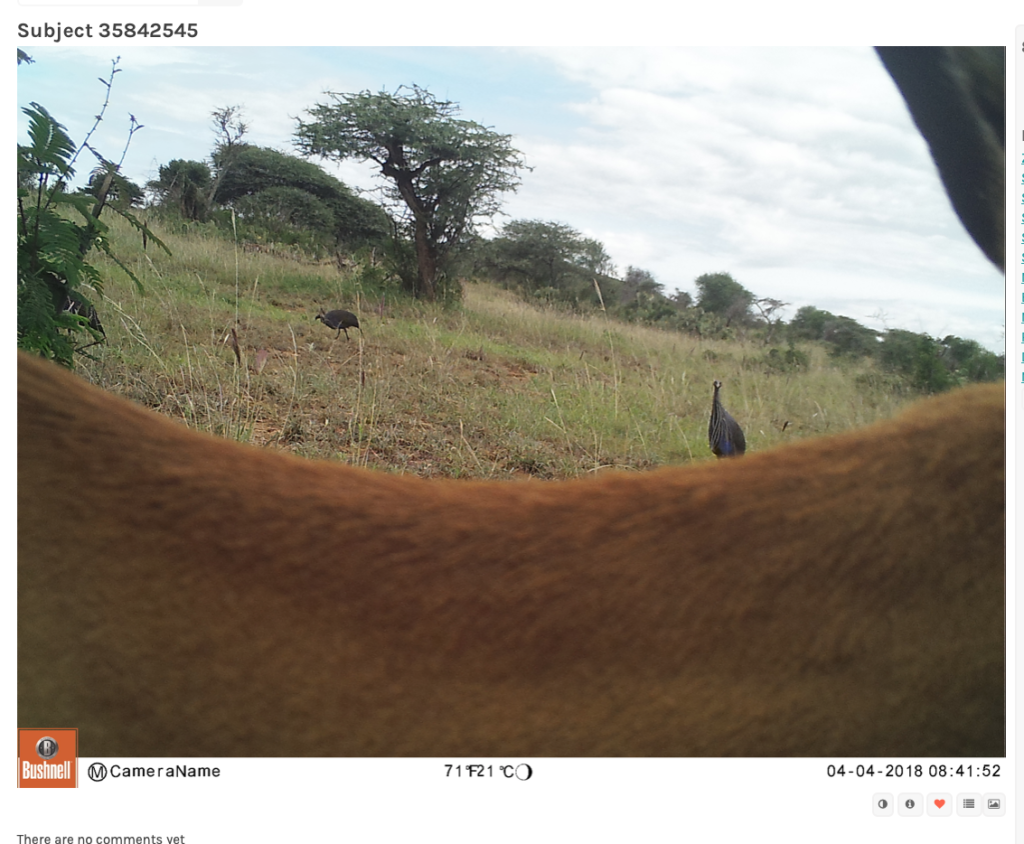 But what I find astonishing is how many animals are out and about through the night! Especially those little dik-diks fearlessly cruising around. "Watch out!" I want to shout at them.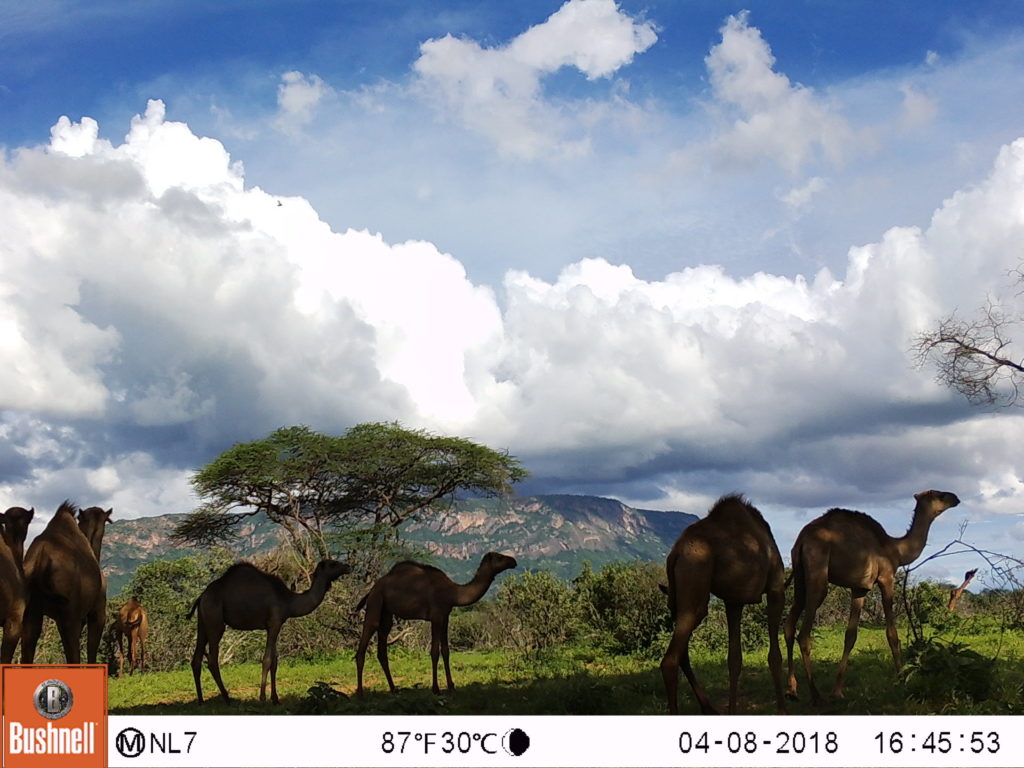 So if you're up for a walk on the wild side, join our giraffe-saving community at www.wildwatchkenya.org. You'll be surprised at who you'll meet!
Karyl Carmignani is a staff writer for San Diego Zoo Global. Read her previous article, Have a Heart.