Radio telemetry is a bit like a game of "Hot and Cold," where you're told if you're getting "warmer" or "colder" depending on your proximity to a hidden object. In this case the hidden object is one of the 21 endangered mountain yellow-legged frogs (MYLF) that were born and raised in captivity here at the San Diego Zoo Institute for Conservation Research. These adult frogs were released into the San Jacinto Mountains in September of this year, after receiving a tiny, implantable radio transmitters, courtesy of our skilled veterinary team. These transmitters allow us to pinpoint each frog's exact location using a specialized antenna and receiver programmed to pick up each transmitter's distinct frequency. The receiver emits a beep, which gets louder ("warmer, warmer") as you get closer to the transmitter and softer ("colder") as you move away from it.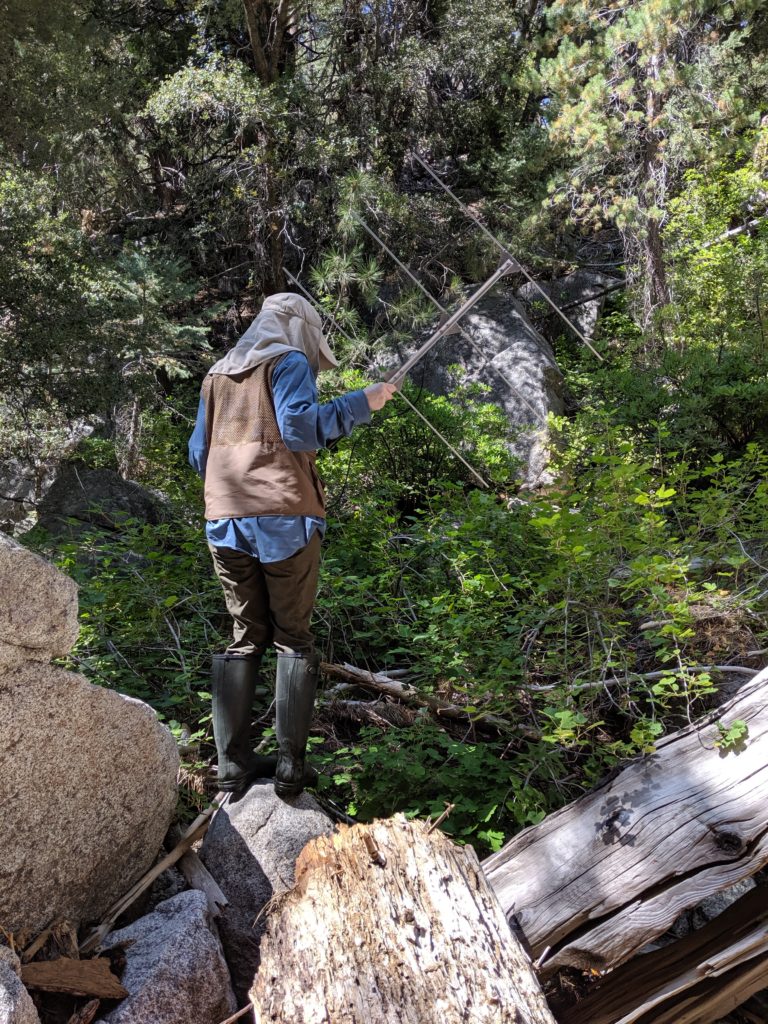 This new method is allowing the mountain yellow-legged frog team to home in on each frog's location in a complex landscape of streams, pools, piles of boulders, muddy shores, and waterfalls. Thanks to a grant from Amphibian Ark to help fund these transmitters, we have the unique opportunity to closely monitor the frogs and collect data on survivorship, dispersal, and habitat use.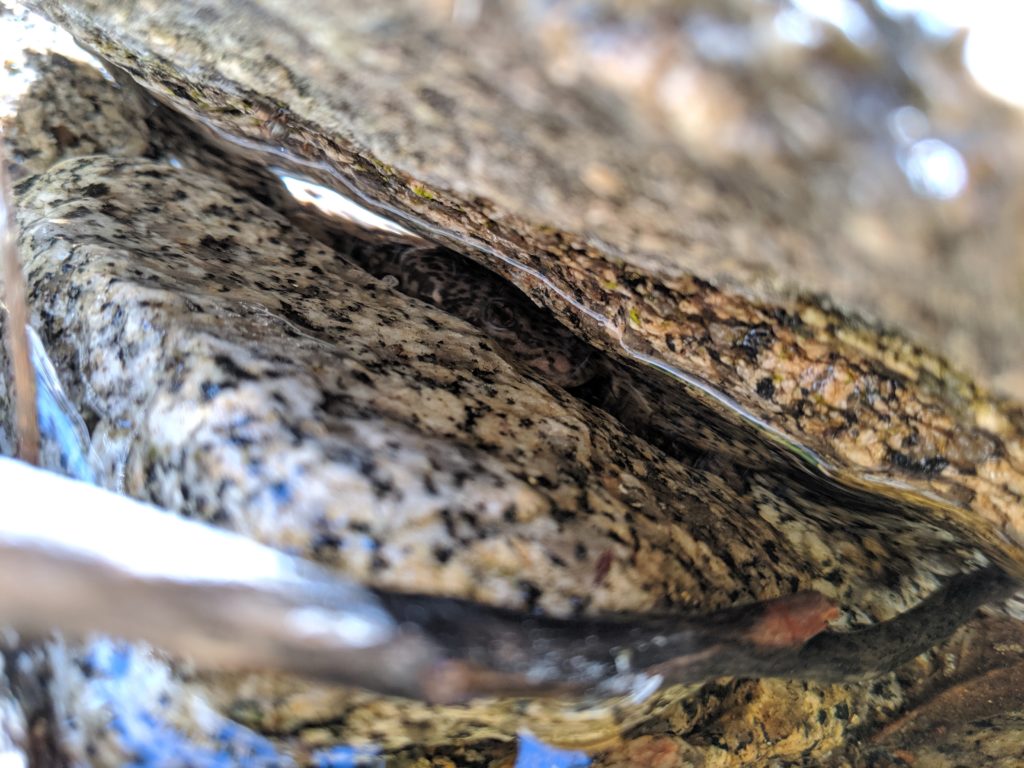 The radio transmitters are particularly exciting because for the first time in the program's history we have been able to track MYLF during their annual hibernation. I was admittedly unprepared when a storm in late November left our field site blanketed in snow. As a south Florida native, snow is strange and unfamiliar, as is some of the winter field gear. After acquiring a warm winter coat and learning how to use snow shoes and crampons, I'm getting used to finding frogs in the cold. The road is now closed, so the first step to finding our frogs is to take a long hike down an icy mountain to reach the rushing stream.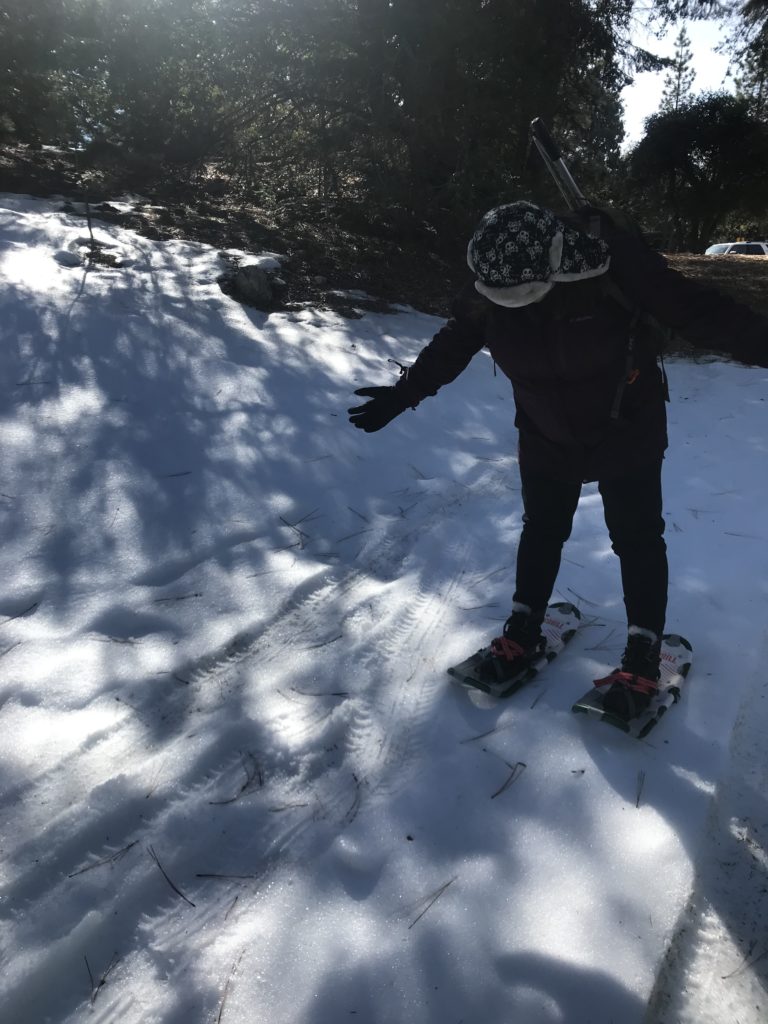 Since the snow storm, the water at our field site has been about 38° Fahrenheit, so we were surprised to find—on two occasions—a frog swimming, albeit rather slowly, in a small plunge pool in the stream. We have also recorded upstream movements, which was unexpected given the snow and low temperatures. Despite the freezing temperatures, the frogs all seem healthy and happy. They are, after all, used to the low winter temperatures of their native, montane habitat. We are learning a lot of important basic natural history about how these frogs behave during the winter, which can be a significant period of time in the high elevation mountains of California.
The transmitters have a lifespan of about six months, so we will continue to track and monitor this population into the spring. We look forward to providing more details about the secret winter lives of frogs in the spring!
Michelle Curtis is a senior research associate at San Diego Zoo Institute for Conservation Research.