There's a new set of feet trotting the fields at the Safari Park. Meet Aria, our five-year-old southern black rhino. You may have seen her recently on a show called The Zoo: San Diego on Animal Planet. And as one of her keepers, I'm here to tell you that this sassy, vivacious 2,500-pound black rhino is just "as seen on TV"!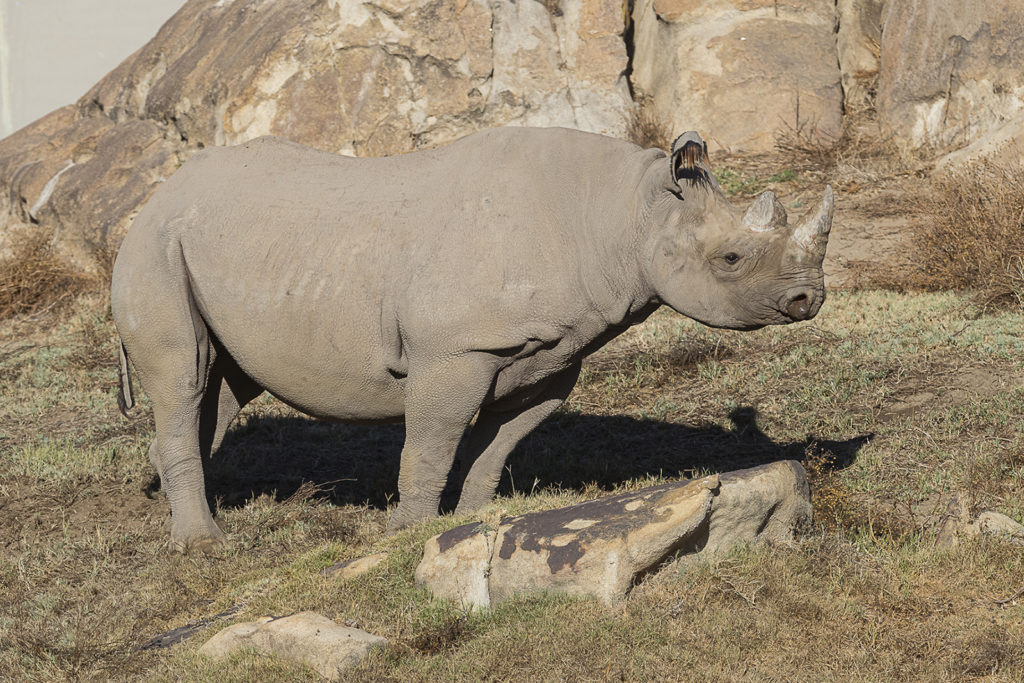 Aria came to us from the Miami Zoo. Here at the Park (where our animals live in vast habitats), we feed out from trucks, something Aria was not used to at her previous home. So getting her used to trucks was one of the first challenges we had to help Aria overcome.
We slowly introduced her to the trucks by allowing her to smell and investigate all parts of the vehicle at her own pace. Feeding her treats from the back of the truck was another great way to show her that truck means food and that the vehicle is a good thing. Next, she needed to get used to her new exhibit….and the other animals that live there. Her habitat-mates include herds of Uganda kob, roan antelope, greater kudu, and a few male sitatunga. Every day, Aria goes out and reminds them: "I'm here! And I'm big and rambunctious….SO MOVE OVER!"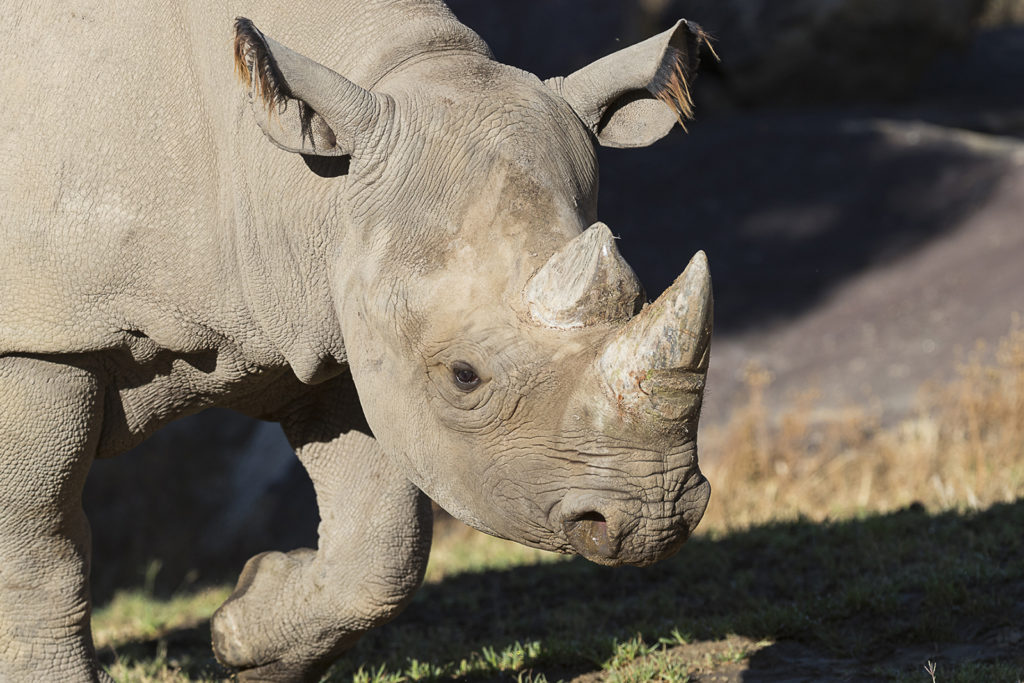 A great way to see Aria if you visit the Park is by taking the Africa Tram! She is out on exhibit on most days. You might see her enjoying the lush green grass and stream beds, or resting under any one of the big trees, enjoying the shade and breeze.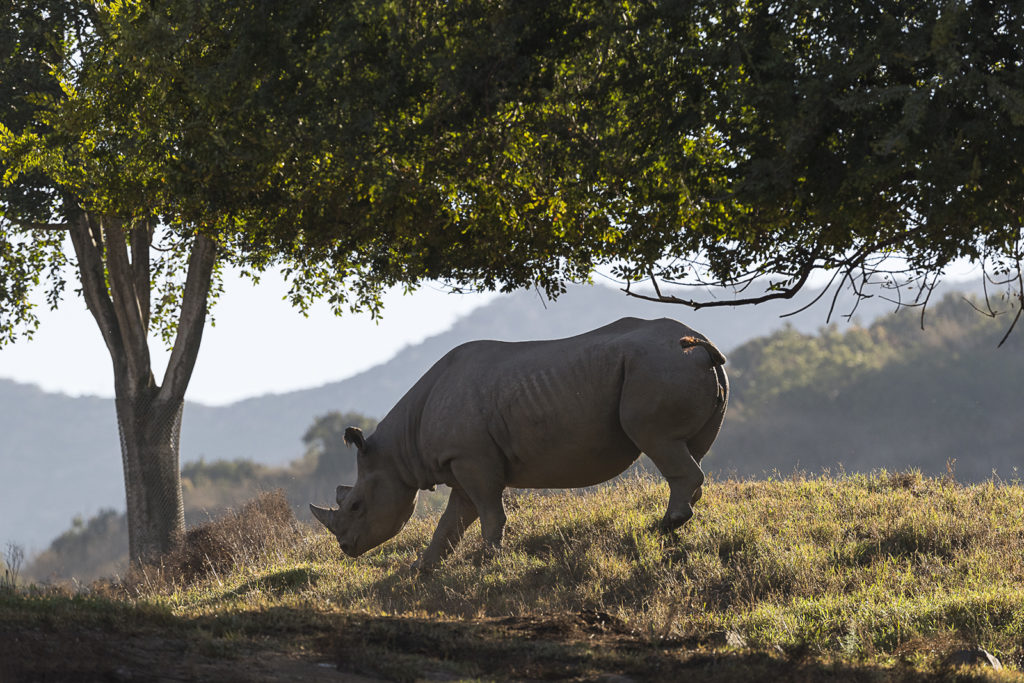 She also really likes to stand on any of the high points of her Central Africa exhibit; it gives her a good vantage point to look over of all her space. Sometimes you have to look closely for her, as she oftentimes looks like just another large boulder out there!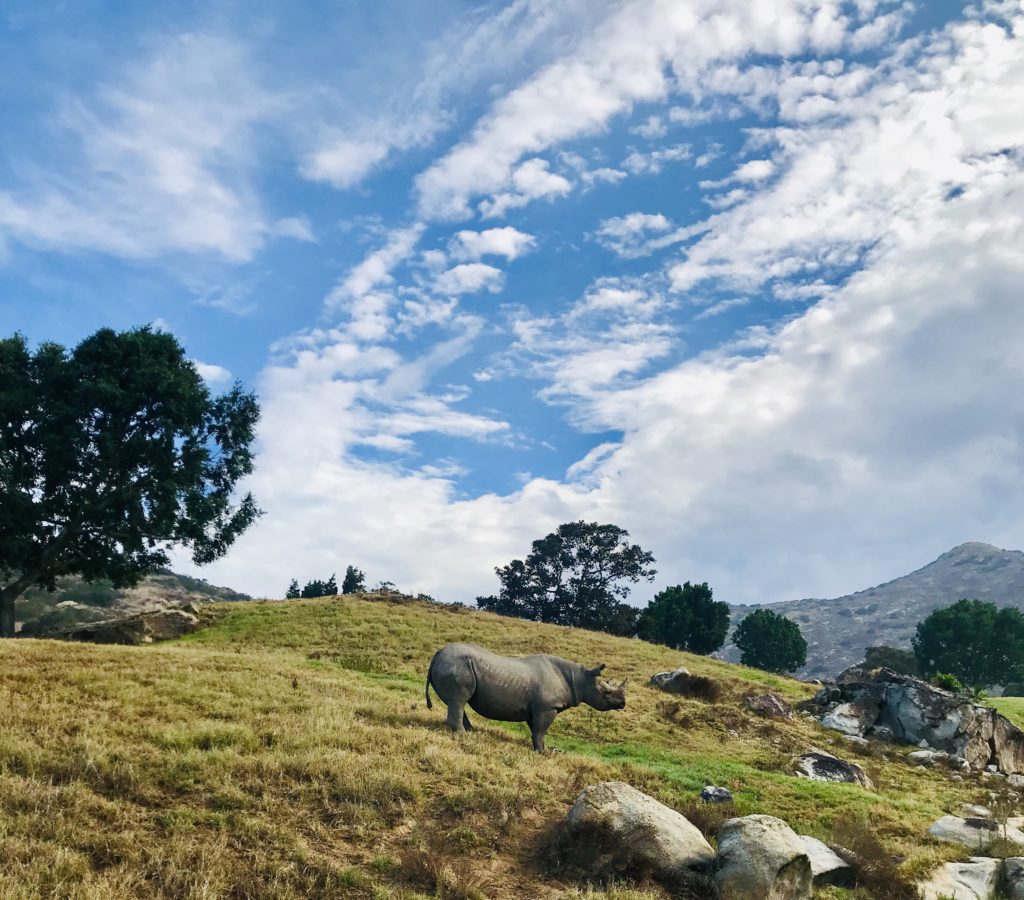 After her day out and about, she is ready to come back to her boma (combination barn and yard) for treats, browse, and hay. How does she know it's time to come in? By listening. We use a percussion block instrument to make a sound that she has learned means "come in." Rhinos have great hearing—when Aria hears that sound, she curls her tail and makes her way back to the boma. When she gets near she switches speed to a full run, and we yell out "Here she comes, and she's coming in hot!"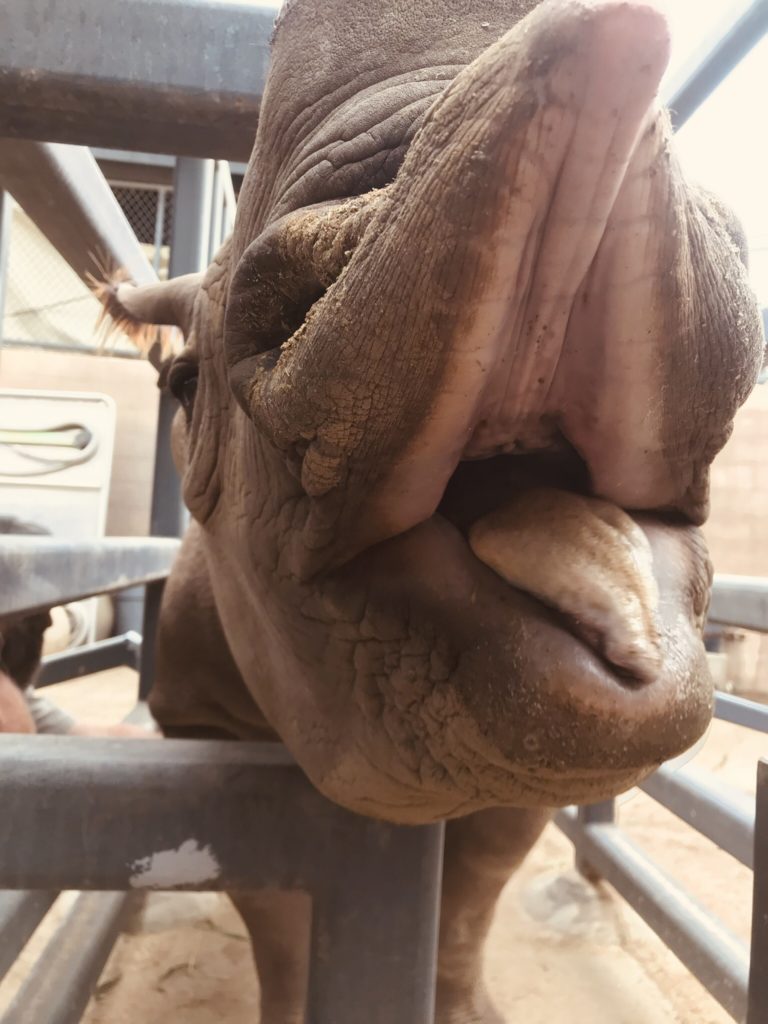 World Rhino day is September 22! Be sure to come visit and see our big, beautiful Aria!
Sandy Craig is a senior keeper at the San Diego Zoo Safari Park.