Annual Spring Event, Presented by Wheelhouse Credit Union, Runs Through May 12
Thousands of butterflies floated and fluttered around the Butterfly Jungle aviary at the San Diego Zoo Safari Park this morning (March 22, 2019), as invited guests were treated to a sneak preview of the Safari Park's annual springtime event—Butterfly Jungle presented by Wheelhouse Credit Union—which opens Saturday, March 23 and runs through Sunday, May 12. Safari Park guests can enjoy Butterfly Jungle daily. The popular event is included with Safari Park admission.
At Butterfly Jungle, the walk-through Butterfly Jungle aviary has been transformed into a temporary home for over 30 species of butterflies. As guests walk through this rain forest habitat, thousands of colorful, eye-catching creatures surround them, fluttering lightly through the warm air to find nectar-filled flowers to feed upon. The aviary is also home to lush greenery and 18 species of exotic birds.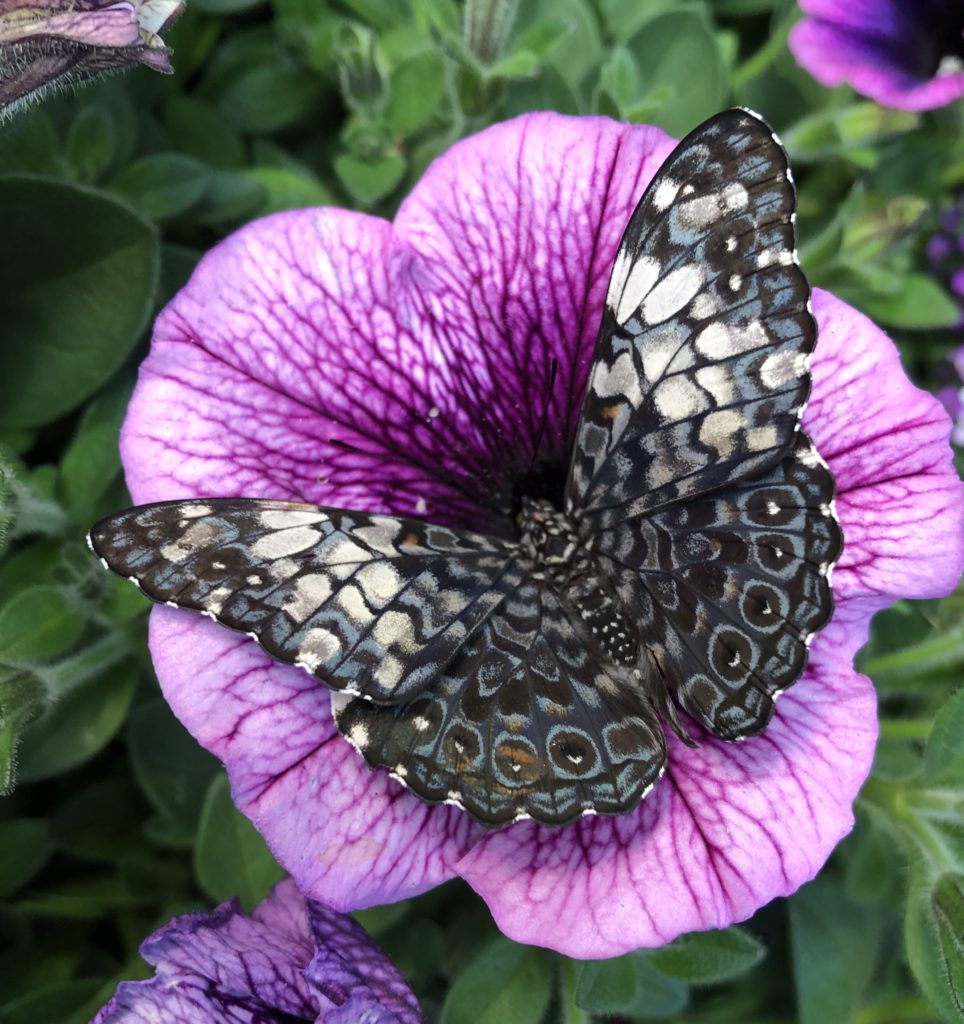 This event not only brings delight to the guests that visit, but also brings awareness to the plight of declining butterfly populations all over the world—as well as our local butterfly populations here in San Diego. Butterflies play an important role in their environment as pollinators for native plant species. During the Butterfly Jungle event, San Diego area residents can learn how they can help local butterfly populations by including plants in their gardens that help support all stages of a butterfly's life—from egg to caterpillar to adulthood. Selecting specific plants that attract butterflies will encourage them to hang out in a home garden throughout all of their life stages, providing hours of backyard viewing pleasure.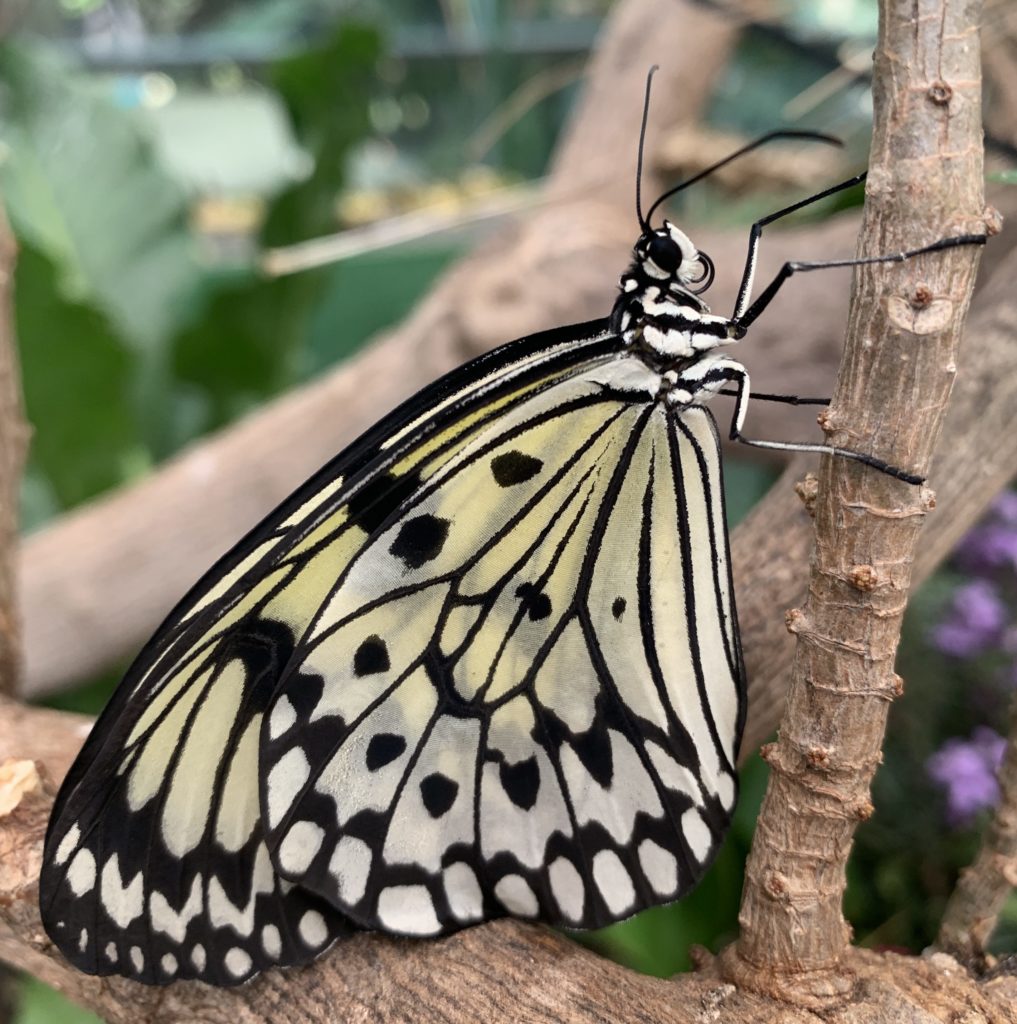 By visiting Butterfly Jungle, guests help support San Diego Zoo and San Diego Zoo Safari Park's efforts to conserve butterflies, as well as supporting sustainable butterfly farming. If the farmers in Central, South and North America that supply the butterfly pupae weren't raising butterflies, they might be clear-cutting their land to plant crops or raise cattle. Instead, when they raise butterflies, they leave the land in its pristine state and allow butterfly populations to thrive.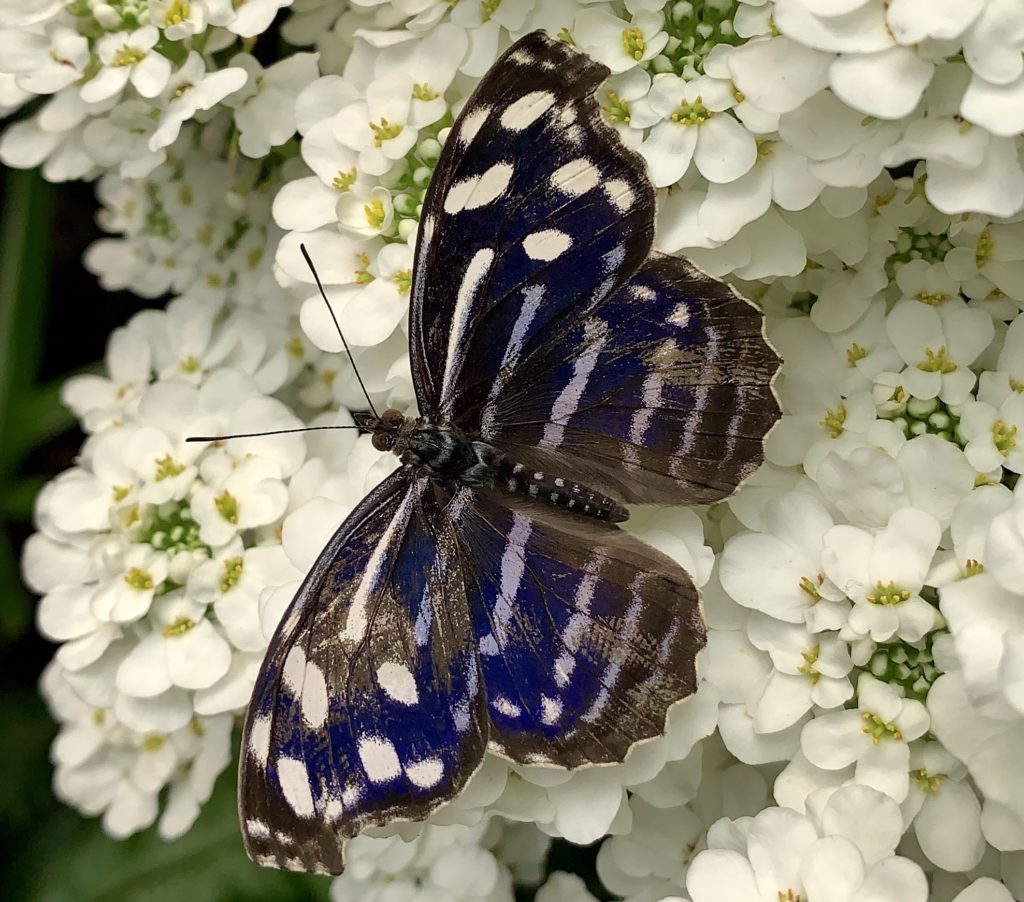 Guests at Butterfly Jungle are encouraged to wear bright colors and move slowly, to increase the chances of butterflies landing on their clothes or hats. When the insects do land, guests should enjoy the close encounter but shouldn't touch, because they could harm these delicate fliers.
Guests who want a special opportunity to visit the butterfly aviary before it opens to the public can book aButterflies and Friends Behind-the-Scenes Safari. This two-hour walking tour begins at 8 a.m. on select days; pre-purchased reservations are required and space is limited. This tour also includes early access to baths and lorikeets, as well as a special animal presentation with flighted species. To find out more or make a reservation, call our reservation line at 619-718-3000. Priority butterfly viewing is available for an additional fee, with tickets available daily beginning at 9:30 a.m. at the Lorikeet Landing booth.