A 9-day-old male southern white rhino spent this morning (Friday, Feb. 16, 2018) exploring his habitat at the San Diego Zoo Safari Park-running around a little, napping, checking out all his surroundings, napping, nursing from mom and napping some more. The curious little ungulate even went face-to-face with a cape buffalo, knowing mom was nearby to protect him.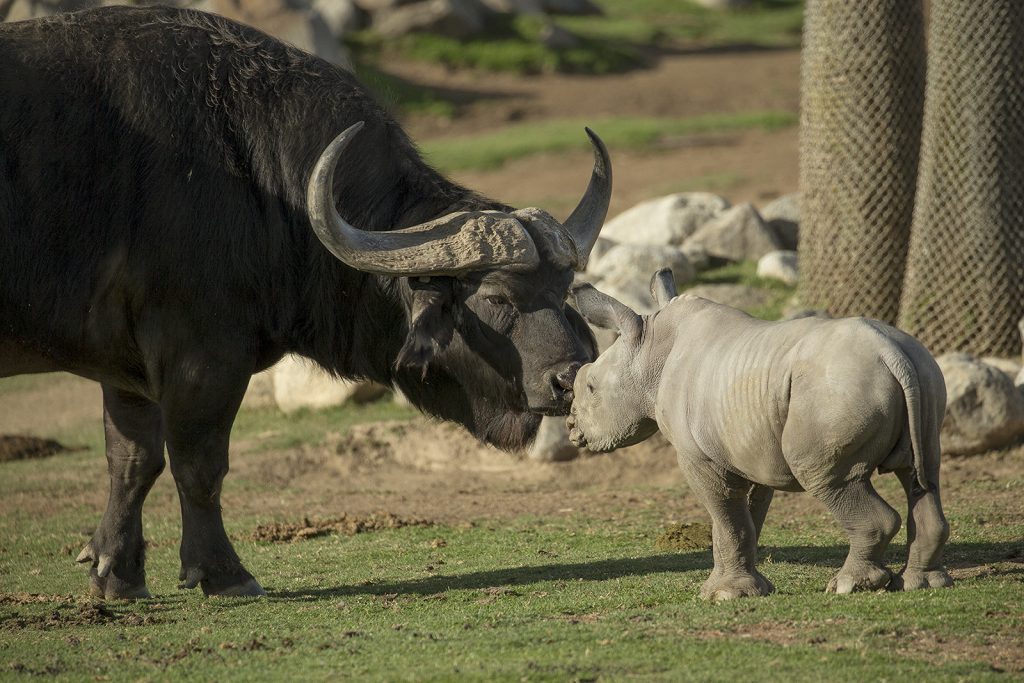 The baby rhino, named Justin, was born the evening of Feb. 7 to mom Kacy, in the 60-acre East African Plains enclosure. The calf weighed an estimated 125 pounds at birth, and keepers report he is very healthy and is developing on track. It is estimated that Justin will gain 100 pounds a month in his first year, and when full grown he could weigh 4,000 to 5,000 pounds.
"Justin is very cute, and he's beginning to show lots of personality," said Matt Gelvin, lead keeper, San Diego Zoo Safari Park. "He is very playful-running, jumping-and loves checking out everything around him, including the animals that share his habitat. However, his mom Kacy is a very attentive and protective mom. She is fairly tolerant of the other rhinos and animals being curious about the baby, but she is definitely keeping a close eye on them."
There are an estimated 18,000 southern white rhinos remaining in the wild. The southern white rhino is classified as Near Threatened on the International Union for Conservation of Nature Red List of Threatened Species, due to poaching threats and illegal trafficking of rhino horn. Currently, a rhino dies every eight hours in South Africa, due to poaching.
San Diego Zoo Global has been working for more than 40 years, along with other accredited zoos, to keep a sustainable population of rhinos safe under human care while working to protect them in sanctuaries in their native habitats. To further its commitment to rhino conservation, San Diego Zoo Global recently built the Nikita Kahn Rhino Rescue Center to house six southern white rhinos brought in from South Africa. The 3.5-acre state-of-the-art animal facility is dedicated to the conservation of white rhinos, with a focus on assisted reproductive techniques.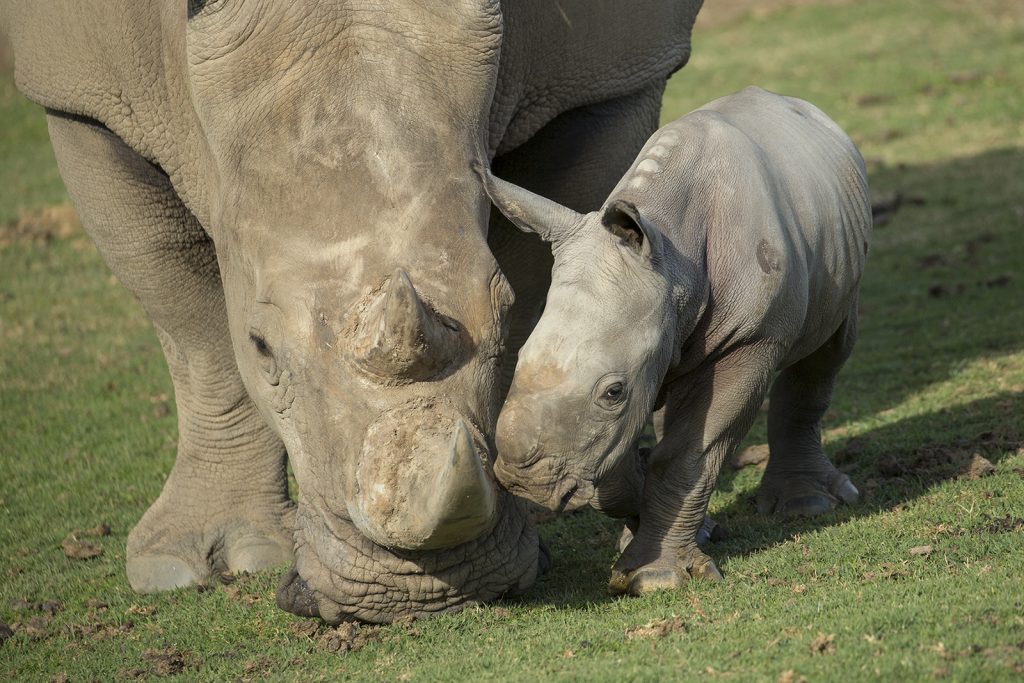 Rhinos are very important to the ecosystems in which they reside. Southern white rhinos live in the savannas of Africa. These gentle giants are mega-herbivores, grazing on grasses-which helps maintain the diverse African grasslands, increasing plant diversity and providing grazing areas for other animals that share their natural habitat, such as elephants, zebras, antelope and gazelles.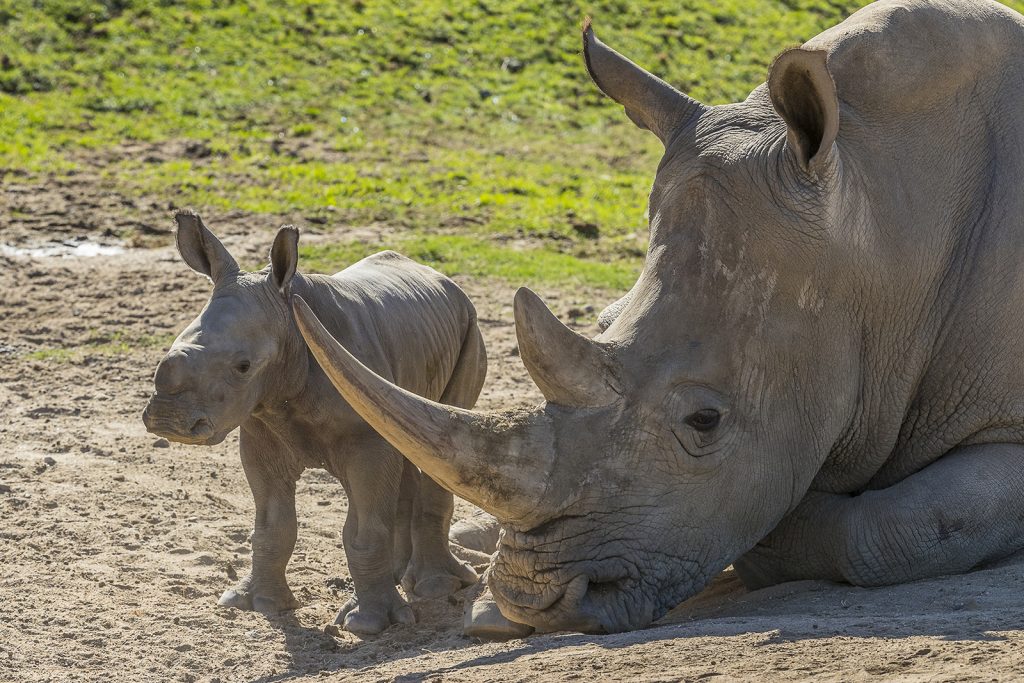 Kacy's calf is the 97th southern white rhino calf born at the San Diego Zoo Safari Park since 1972. Rhino calf Justin and his mom can best be seen roaming their habitat from the Park's Africa Tram Safari, a Caravan Safari, a Balloon Safari, or from the Park's new giraffe cam (showcasing a multitude of animals including rhinos, giraffes, African crowned cranes, gazelles and others) viewable online at sdzsafaripark.org/giraffe-cam.