Nighttime Zoo Celebration Surprises with End-of-summer Bubble Light Spectacular
The San Diego Zoo's summertime event, Nighttime Zoo presented by your San Diego County Toyota Dealers, just got more rockin' with the addition of a new end-of-summer extravaganza—the Bubble Light Spectacular, high above Africa Rocks. Nightly, millions of bubbles will be released as part of a choreographed production from atop the newly opened Canopy Bridge that connects Benchley Plaza in Lost Forest to the Fossil Portal at Elephant Odyssey.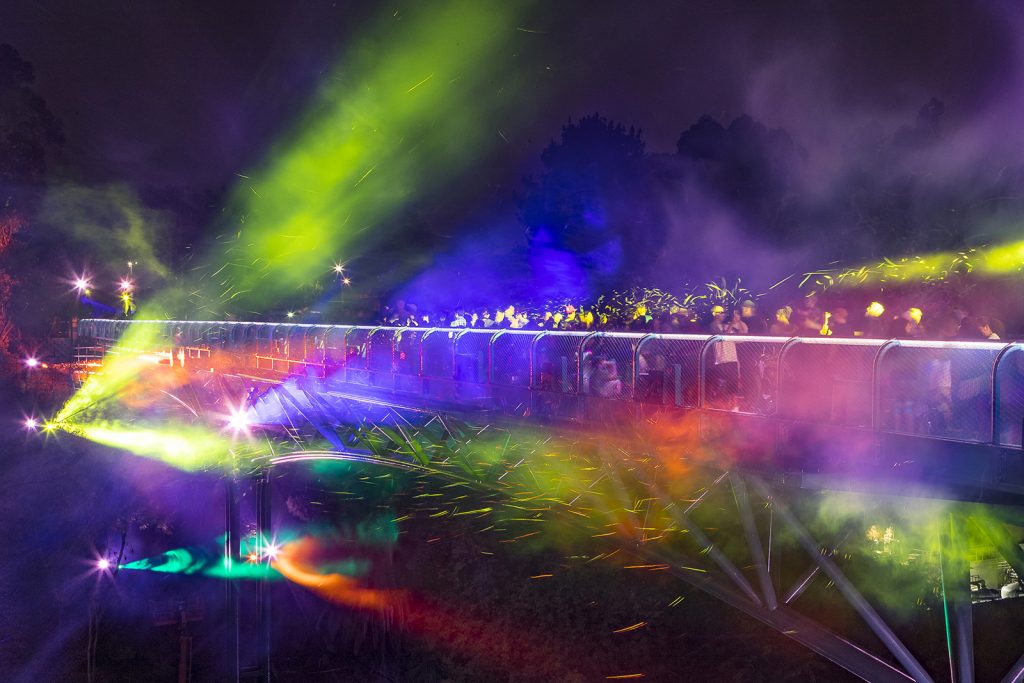 The show includes live music, black light-illuminated bubbles, programmed color-changing lights and other special effects—including fog and simulated lasers. Guests are invited on the bridge during the show to experience this high-energy spectacle of bubbles, light and sound up close. They can take in a wider view of the Bubble Light Spectacular from Treetops Café in the Lost Forest or Elephant Odyssey Plaza or from below the bridge at Hua Mei Café in Panda Canyon. As an added bonus, interactive bubble stations will treat guests to the wonders of bubbles each evening leading up to the show, which begins 30 minutes before Zoo closing and runs through September 4.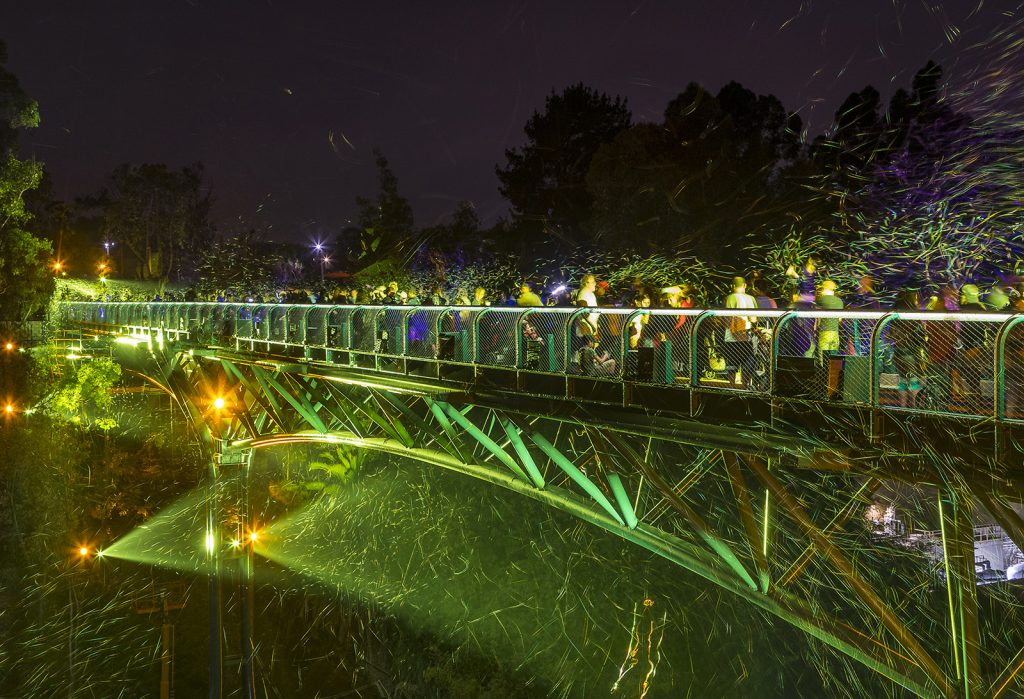 In addition to the Bubble Light Spectacular, this year's Nighttime Zoo offers a lot to see and do—featuring African-themed entertainment, toe-tapping live music, surprising encounters, stilt walkers, exceptional acrobatic feats and much more. A major highlight is "Jambo!"—a 20-minute procession along Front Street. This remarkable end-of-the-evening parade, led by the Chameleons brass band, mixes music and the eye-popping pageantry of the Zoo's larger-than-life handcrafted puppets to channel the vibe, vitality and diversity of life on the continent of Africa.
Staying late during Nighttime Zoo provides guests the opportunity to visit the Cape Fynbos (home of the African Penguins and leopard sharks) exhibit after dark. This is the first exhibit opened within Conrad Prebys' Africa Rocks—a $68 million project that is transforming 8 acres of the Zoo into six new habitats for African plant and animal species. Apart from the penguins, the area includes the soon-to-open West African Forest, Acacia Woodland, Ethiopian Highlands, Kopje and Madagascar Forest—along with the African Garden, featuring rare and amazing plants. Africa Rocks will be home to many rarely seen birds, reptiles and mammals native to Africa, including hamadryas baboons, geladas, West African dwarf crocodiles, vervet monkeys and lemurs.
Nighttime Zoo presented by your San Diego County Toyota Dealers runs now through Sept. 4, 2017. Most activities get started at 4 p.m. The Zoo closes at 9 p.m. through Aug. 19, and Sept. 1–4; and closes at 8 p.m. Aug. 20–31. Nighttime Zoo activities and attractions are free with Zoo admission or membership. Parking is free.