Africa Rocks Construction at San Diego Zoo Making Progress
The African penguins at the San Diego Zoo will soon have a new home. Construction is underway on the penguin habitat inside the Conrad Prebys Africa Rocks exhibit – the largest expansion in the Zoo's History.
Nearly 30 cement trucks recently converged on the construction site, pouring cement to build the 200,000-gallon pool that will not only be home to the endangered African penguins, but shark and fish.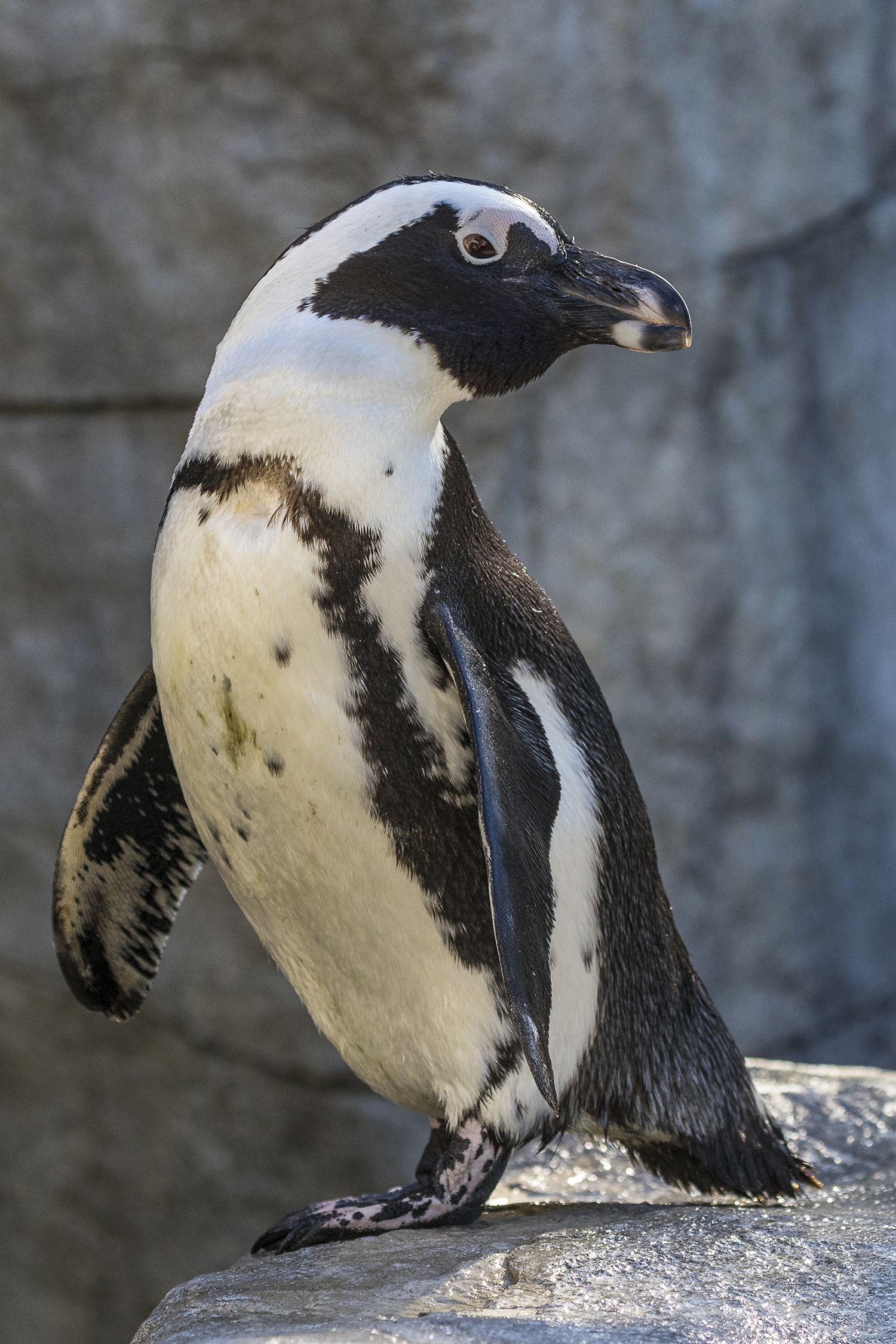 "The penguin habitat at Africa Rocks is designed to look like Boulders Beach in South Africa," said Steve Fobes. "The new habitat will feature rock work to mimic the granite boulders found at Boulders Beach, a sandy beach area, and penguin nesting areas. Construction crews are working diligently on completing the habitat – from building guest pathways, to placing the windows for the underwater and above-ground viewing areas."
Currently, five African penguins reside in the Children's Zoo—but this number will grow substantially when Africa Rocks' penguin habitat opens in June.
"For the first time in over 30 years the San Diego Zoo will have a new exhibit for African penguins, an endangered species whose population in the wild continues to decline at an alarming rate," stated Dave Rimlinger, curator of birds, San Diego Zoo.  "In our 100 year history we have never had a penguin exhibit as colossal as the one being built as part of Africa Rocks. We can't wait to share this new exhibit with our guests."
The iconic African penguin was once one of southern Africa's most abundant seabirds, but has suffered a massive population decline—from an estimated 1 million breeding pairs to only 25,000 breeding pairs today. Historically, penguin eggs and guano were commercially harvested, which had a devastating effect on the population. Both of these practices were abolished toward the end of the 20th century. Currently, the biggest threats to the population include a lack of available fish due to overfishing, climate change, oil and marine pollution, habitat degradation and predation by seals, sharks and land-based predators.
San Diego Zoo Global works as part of the international species survival plan for these endangered aquatic birds and partners with the Southern African Foundation for the Conservation of Coastal Birds (SANCCOB), working on conservation programs in South Africa.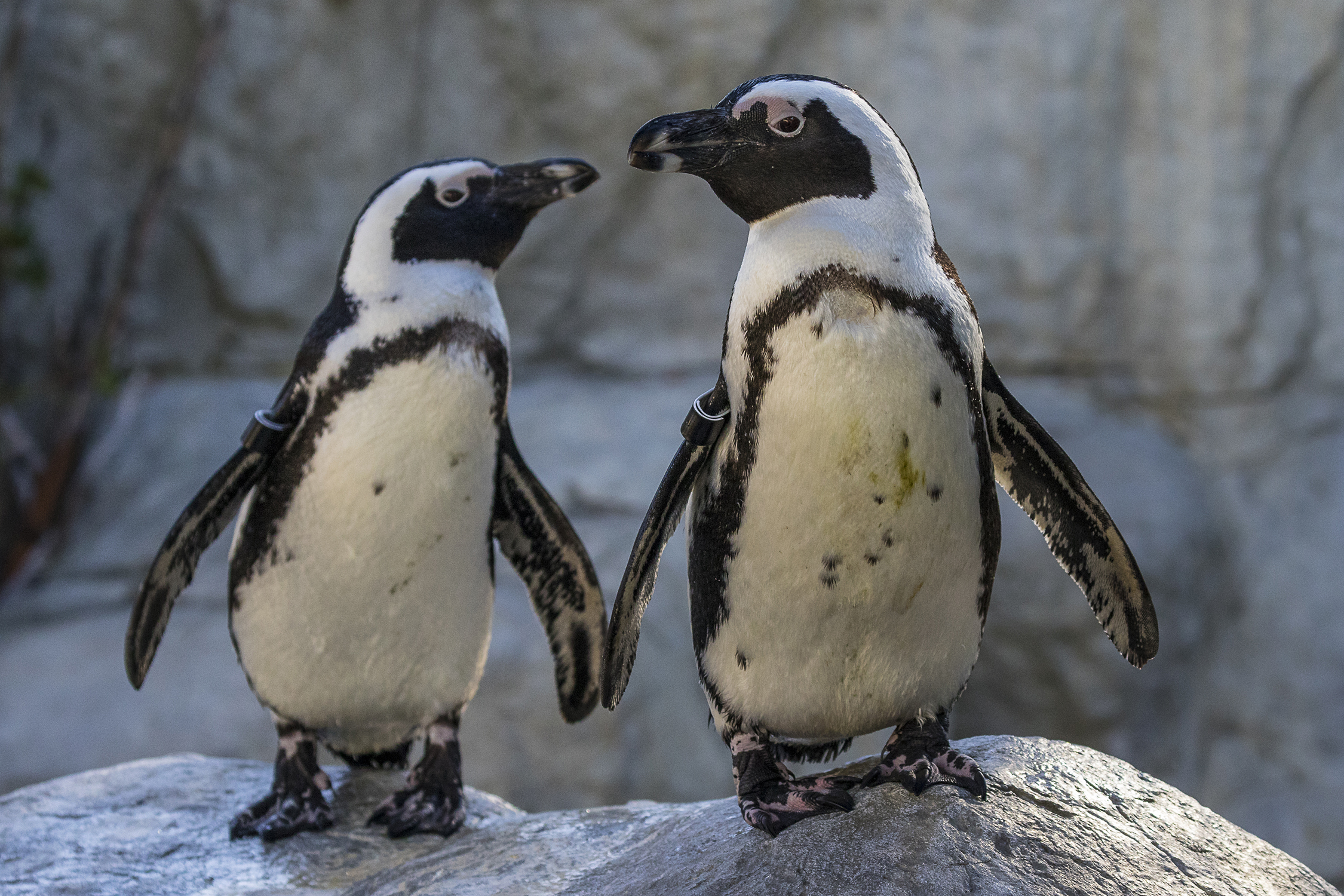 Africa Rocks is a $68 million project, transforming eight acres of the Zoo and replacing the 1930s-era grottos and enclosures (formerly known as Cat and Dog Canyon) with new habitats for African plant and animal species that range from savanna to shore. Africa Rocks' five featured animal habitats include Cape Fynbos (where the penguins will reside), West African forest, acacia woodlands, Ethiopian highlands, and a Madagascar habitat. The Highland Garden will feature plants native to Africa.
In addition to the African penguin, Africa Rocks will be a home to other birds, reptiles, plant life native to Africa and mammals, including hamadryas and gelada baboons, vervet monkeys and lemurs