Gao Gao (pronounced Gow Gow), a geriatric male panda living at the San Diego Zoo, underwent a medical checkup on Tuesday, June 14, 2016, to allow animal care staff to get a close look at his heart. The giant panda, estimated to be 26 years old, was diagnosed with a heart murmur three years ago. A follow-up echocardiogram (cardiac ultrasound) revealed a condition called pulmonic stenosis, a narrowing of the pulmonary valve opening. Gao Gao was put on medication for the progressive condition—and to closely monitor his health, animal care staff periodically performs cardiac ultrasounds on the bear.
This ultrasound was performed on the giant panda by veterinary cardiologist Joao Orvalho, DVM, a Diplomate of the American College of Veterinary Medicine, from the University of California, Davis; with resident veterinarian Ryan Sadler, DVM, of the San Diego Zoo. Gao Gao's keepers have trained the bear, through positive reinforcement, to participate in his medical exams. He voluntarily walked into the exam area and maintained his trained standing position for over 9 minutes to allow for the procedure. For his participation, Gao Gao was reinforced with some of his favorite treats of applesauce during the exam and apples and honey water after the exam.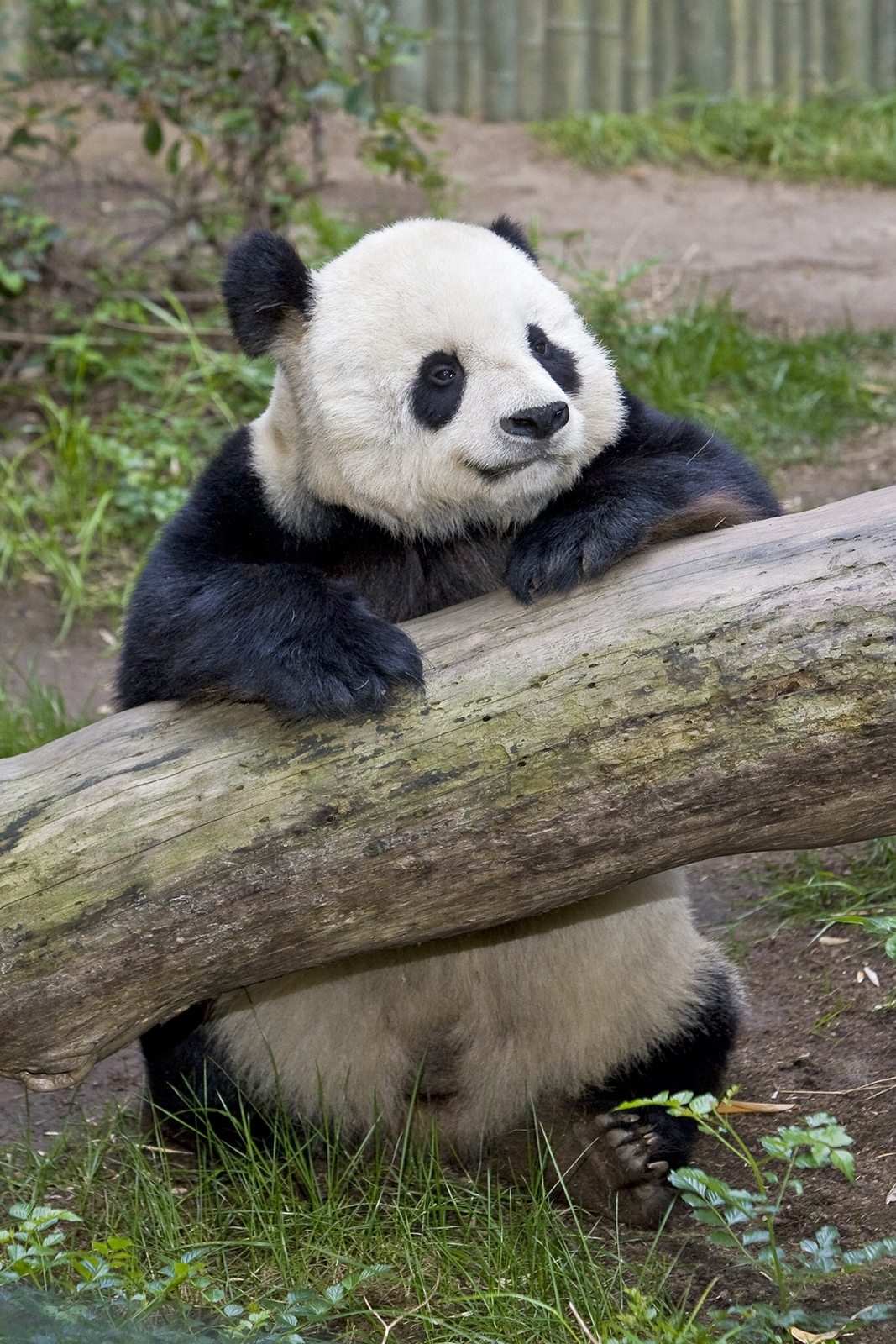 "Gao Gao has a heart disease that will continue to progress. Unfortunately, we can't cure this disease, but we definitely can provide him with excellent medical care and make his quality of life good," stated Ryan Sadler, DVM, San Diego Zoo. "He is responding very well to his treatment, and we will continue to monitor the progression of his disease, so we can keep him as healthy and content as possible."
Pulmonary stenosis is most commonly the result of a birth defect, also called a congenital heart defect. Symptoms can include a heart murmur, a low tolerance for exercise and fatigue. In addition to his pulmonic stenosis, veterinarians also believe Gao Gao has hypertension (abnormally high arterial blood pressure), and the elderly bear has generalized dental wear requiring a specialized diet.
Gao Gao and the Zoo's two other pandas, 24-year-old female Bai Yun (pronounced By Yoon), and their 3-year-old son Xiao Liwu (pronounced Sshyaoww Lee Woo), can be seen at their Panda Trek habitat, consisting of large exhibit areas with trees, climbing structures and off-exhibit air-conditioned bedrooms. Panda fans also may watch the giant pandas on the Zoo's Panda Cam.
The San Diego Zoo's giant pandas are on a research loan from the People's Republic of China. As part of this long-term program, the Zoo is also collaborating with the Chinese Academy of Sciences in studies of behavior, ecology, genetics and conservation of wild pandas living in the Foping Nature Reserve.
Only 1,600 giant pandas are believed to exist in the wild, but those numbers may be growing due to dedicated conservation efforts. The animals' reliance on bamboo leaves pandas vulnerable to any loss of their habitat—currently the major threat to their survival in the wild. San Diego Zoo Global, in conjunction with Chinese panda experts, continues to work on science-based panda conservation programs.