Representatives of two countries and two well-respected zoos announced the successful result of a breeding program that began with two female condors arriving in Mexico City from the U.S. in 2014. The conservationists gathered on Thursday, April 14 to announce the hatch of two condor chicks at the zoo cited the importance of the bi-national collaborative effort to save the species as a key factor in the ongoing efforts to recover the species.
"We are tremendously proud to announce this success here at the Chapultepec Zoo," said Juan Arturo Rivera Rebolledo M.V.Z., Director General. "The success that we announce today is the result of ongoing work by wildlife officials in Mexico and the United States working with our zoo and the San Diego Zoo to save this important bird."
The hatch of the chicks is particularly significant as zoo staffers are preparing the oldest chick for release into the San Pedro de Martir mountains. Hatched with human assistance on March 1, the chick is healthy, eating and growing normally.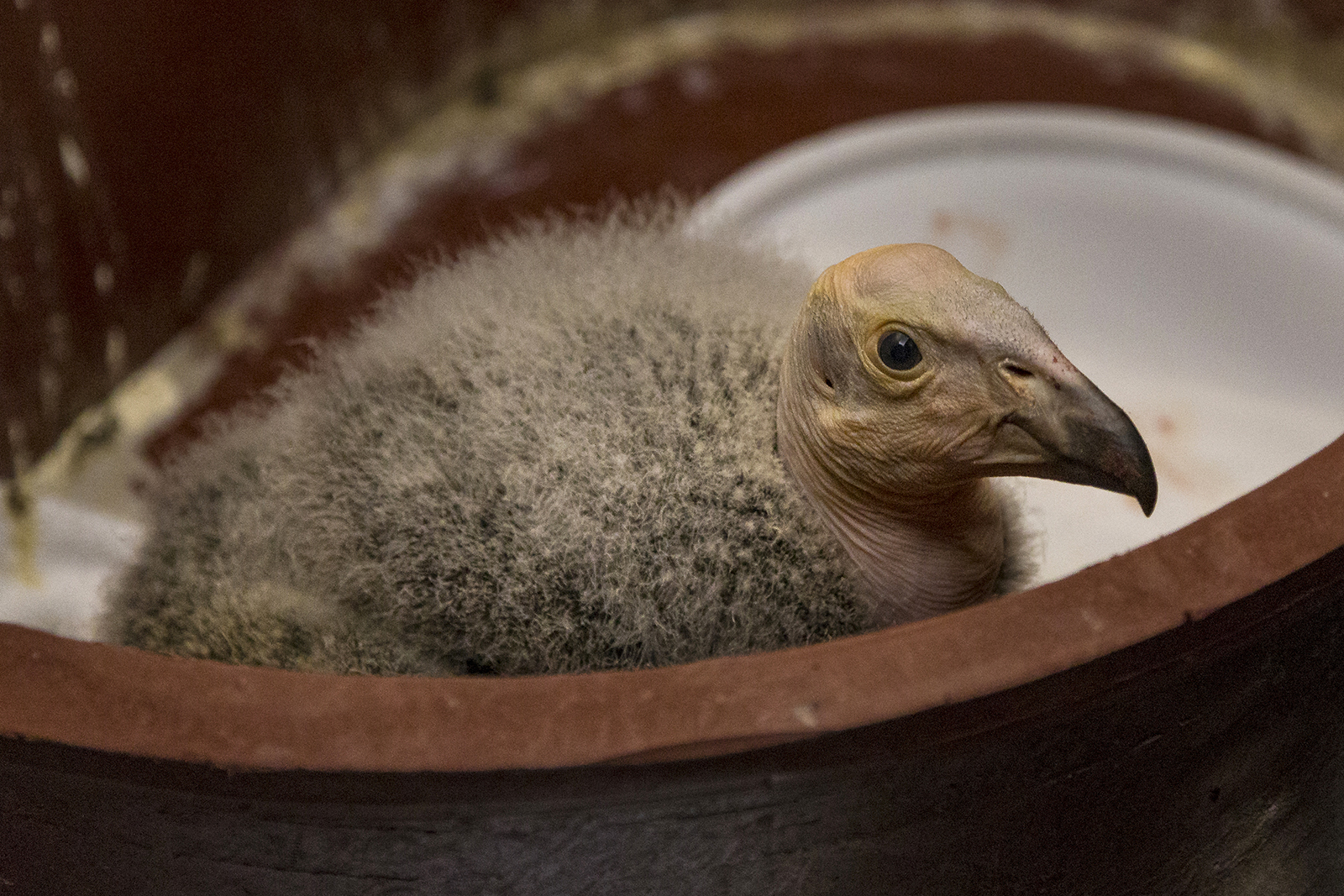 "We have named this chick Nakai, from the Navajo word for Mexican," said Adriana Fernandez, Director of the Chapultepec Zoo. "This first hatch of a condor at our zoo is tremendously important to us, and we hope that watching this chick grow up and fly free will be an inspiration to everyone here in Mexico."
Nakai was hatched from an egg laid in January by adult condors A-way and Sinya. The egg was incubated by animal care staff at the Chapultepec Zoo. On February 2, the pair laid another egg, which has also successfully hatched.
"The announcement made today shows that conservation successes are possible when people come together across borders to save species from extinction," said Michael Mace, curator of birds at the San Diego Zoo Safari Park. "Some people say it takes a village; today we can say that it has taken two countries and two dedicated zoos to make this success possible."
The success of this breeding program is an example of a number of cross-border endangered species programs undertaken through the collaborative efforts of government officials and conservation zoos in both countries. At this event, conservationists cited additional important efforts that include the Peninsular pronghorn and the Mexican wolf, as well as efforts to recover the California condor.
Chargé d'affaires William Duncan of the U.S. Embassy attended the event on behalf of the U.S. Fish and Wildlife Service, one of the primary U.S. conservation agencies involved in California condor reintroduction. He said, "The two condor chicks are a clear example of the extraordinary work our countries are doing jointly to protect biodiversity. Bringing governments, communities and partners together is key for effective conservation, especially in our shared border region and our shared waters. Our joint efforts have helped threatened species like the Mexican wolf, the green sea turtle, and of course the California condor."