An extremely rare lady slipper orchid, a Paphiopedilum vietnamense (pronounced paff-ee-oh-PED-ih-lum vee-et-nah-mince), diligently cared for by horticulturists at the San Diego Zoo, bloomed for the first time ever in the Zoo's Orchid House on March 29.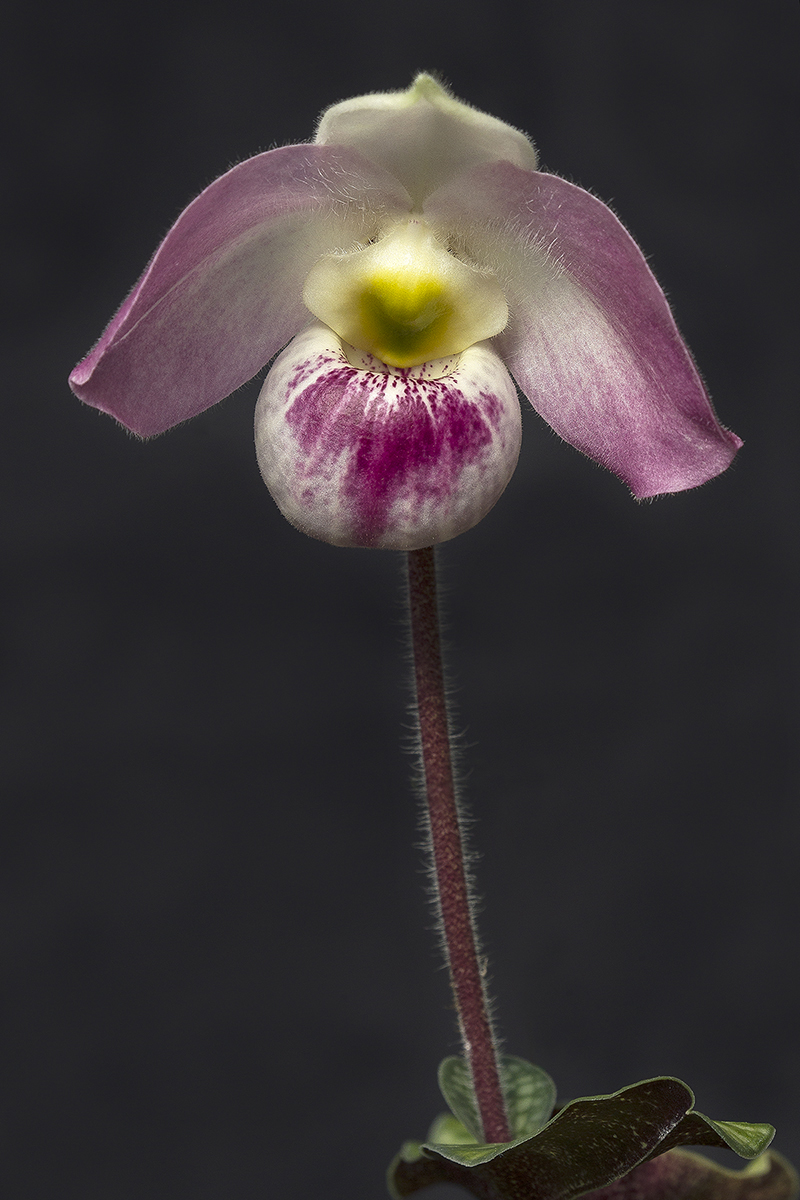 The plant, an orchid species found in one single location in northern Vietnam, is listed as critically endangered on the IUCN Red List. The rare lady slipper may soon be extinct in the wild, primarily due to over collection by orchid poachers—there thought to be only about 50 plants remaining. This particular plant was gifted to the San Diego Zoo in 2014 by a commercial orchid grower. It was legally grown from seed, which lessens the threat to the remaining wild population and is a great example of ex situ conservation by San Diego Zoo Global.
This orchid is one of over 60 different species of lady slippers that are part of the San Diego Zoo's diverse orchid collection. San Diego Zoo guests can view over 3,000 orchid plants at the Zoo's Orchid House during Orchid Odyssey, the third Friday of each month from 10 a.m. to 2 p.m.