San Diego Zoo Safari Park visitors can now see a female cheetah and her six cubs. The cubs were born at the off-exhibit cheetah breeding facility at the Safari Park on November 21, 2015 and were moved to their new home earlier this week.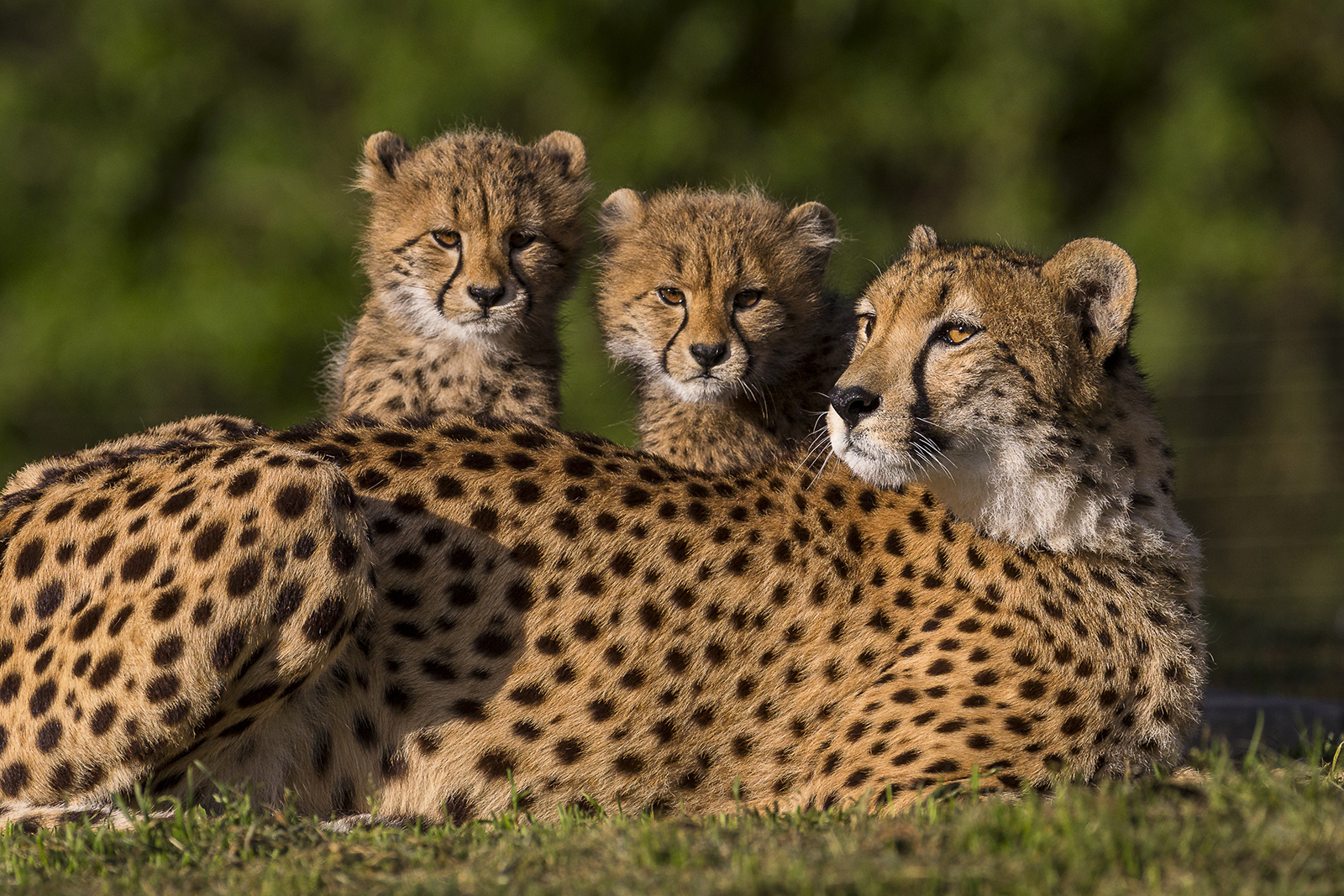 This is the second litter for mother Addison, and is the largest litter ever raised by a cheetah at the Safari Park. There are four female cubs, named Darlene, Geisel, L.C., and Mary Jane, and two male cubs, named Donald and Copley. They are just over 4 months old and weigh approximately 15 to 20 pounds.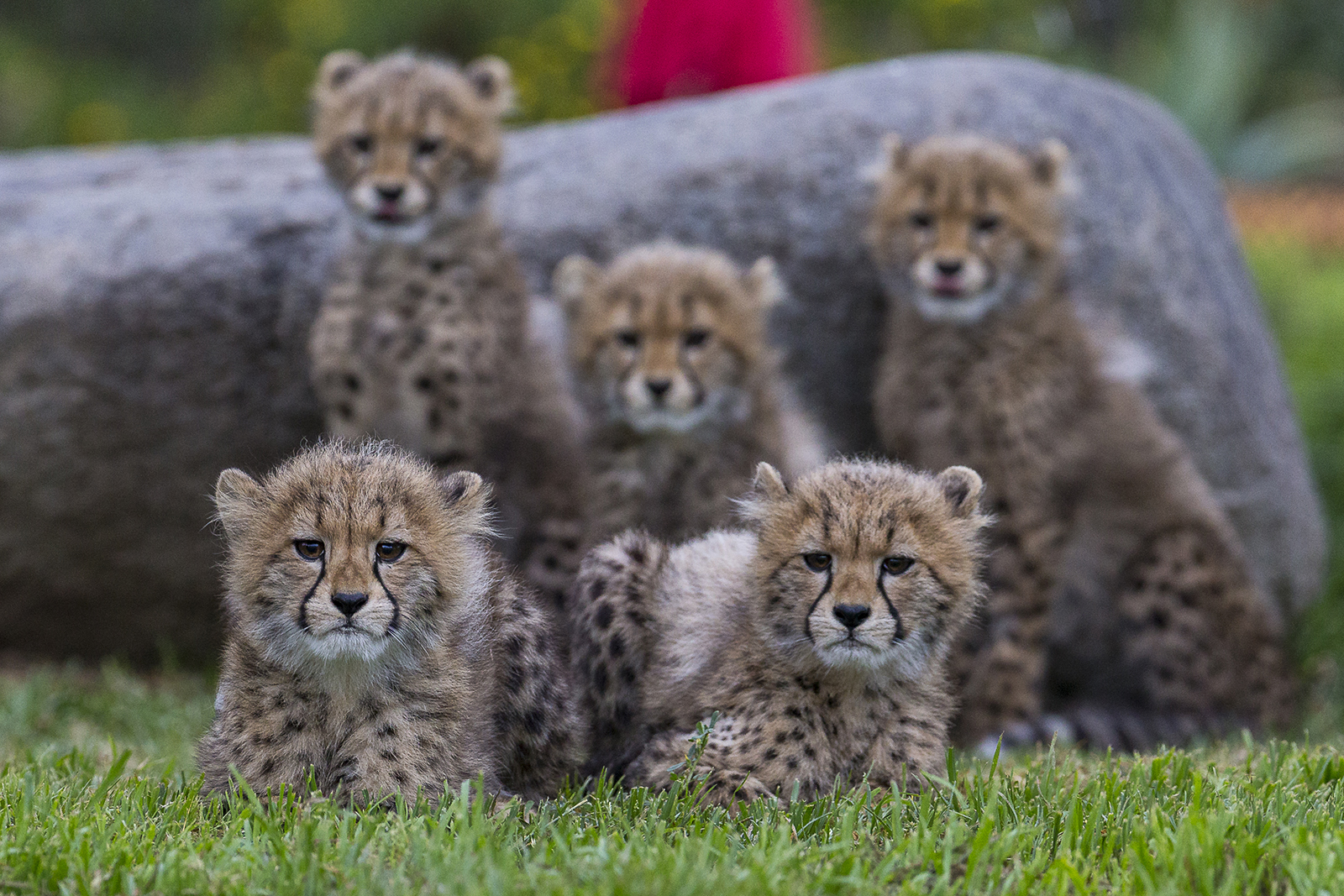 Mother and cubs live in the exhibit just off the African Tram Safari route, and while they have access to their bedrooms at any time, mom and cubs often choose to stay outside and explore their new surroundings, which include a view of the East Africa exhibit with rhinos, giraffes and African crowned cranes.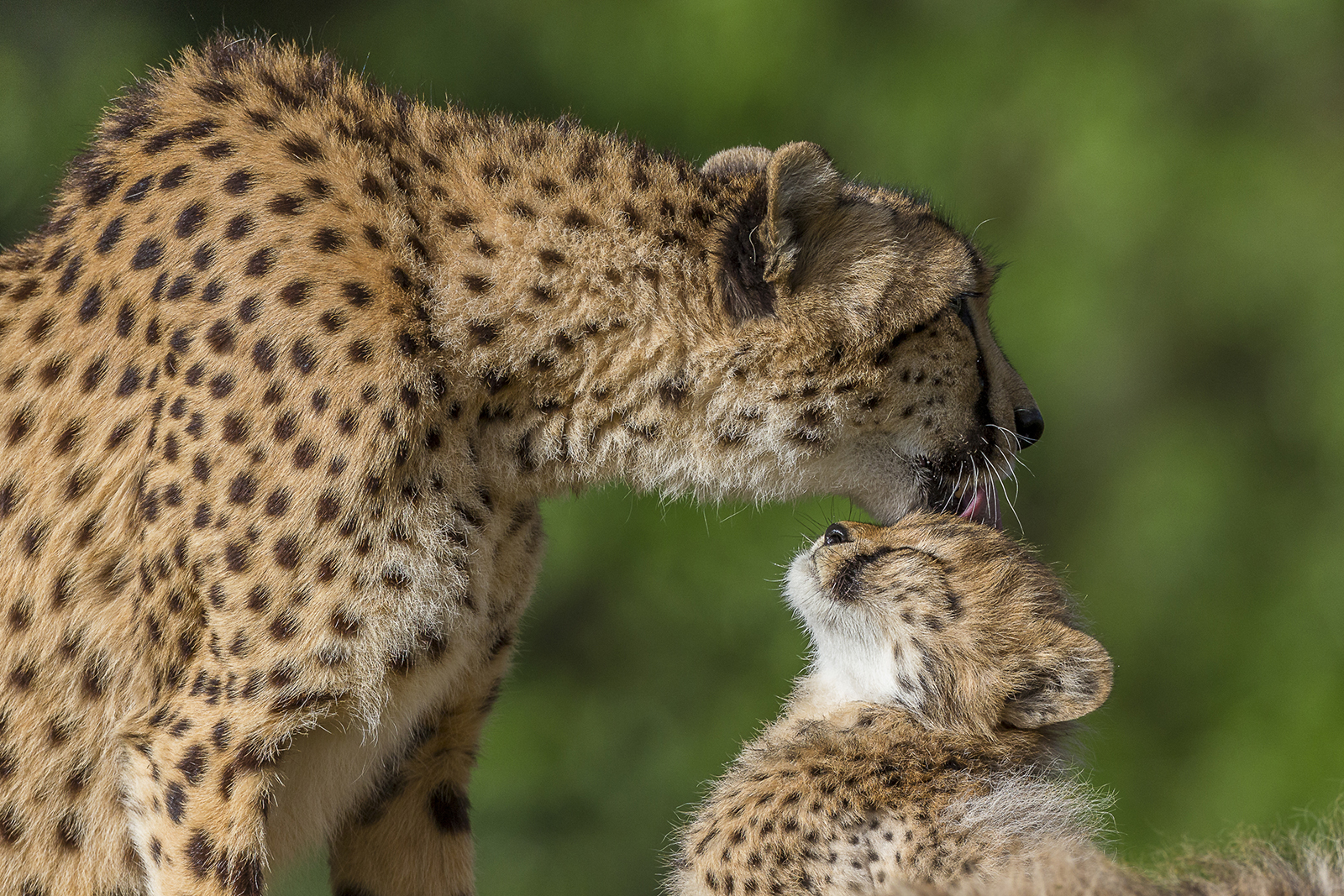 The San Diego Zoo Safari Park is one of nine breeding facilities as part of the cheetah Breeding Center Coalition (BCC). The goal of the coalition is to create a sustainable cheetah population that will prevent extinction of the world's fastest land animal. San Diego Zoo Global has been breeding cheetahs for more than 40 years, with more than 150 cubs born. It is estimated that the worldwide population of cheetahs has been reduced from 100,000 in 1900 to just 10,000 left today, with about 10% now living in zoos or wildlife parks.