BY Peggy Scott
Photography by Ken Bohn
One look at a koala's fuzzy ears and teddy bear-esque physique, and its universal appeal is as plain as the gumdrop nose on its face. Since the early days of Cuddlepie and Snugglepot in the 1920s, the San Diego Zoo has had a great affection for these marvelous marsupials. Over the decades that followed, our relationship with the koala grew. By 1983, the Zoo was ready to spread the love! Through its koala education and conservation program, the Zoo has assisted other facilities all over the world in establishing their own koala colonies. This process involves education, cooperation, and more than just a "pouchful" of dedication!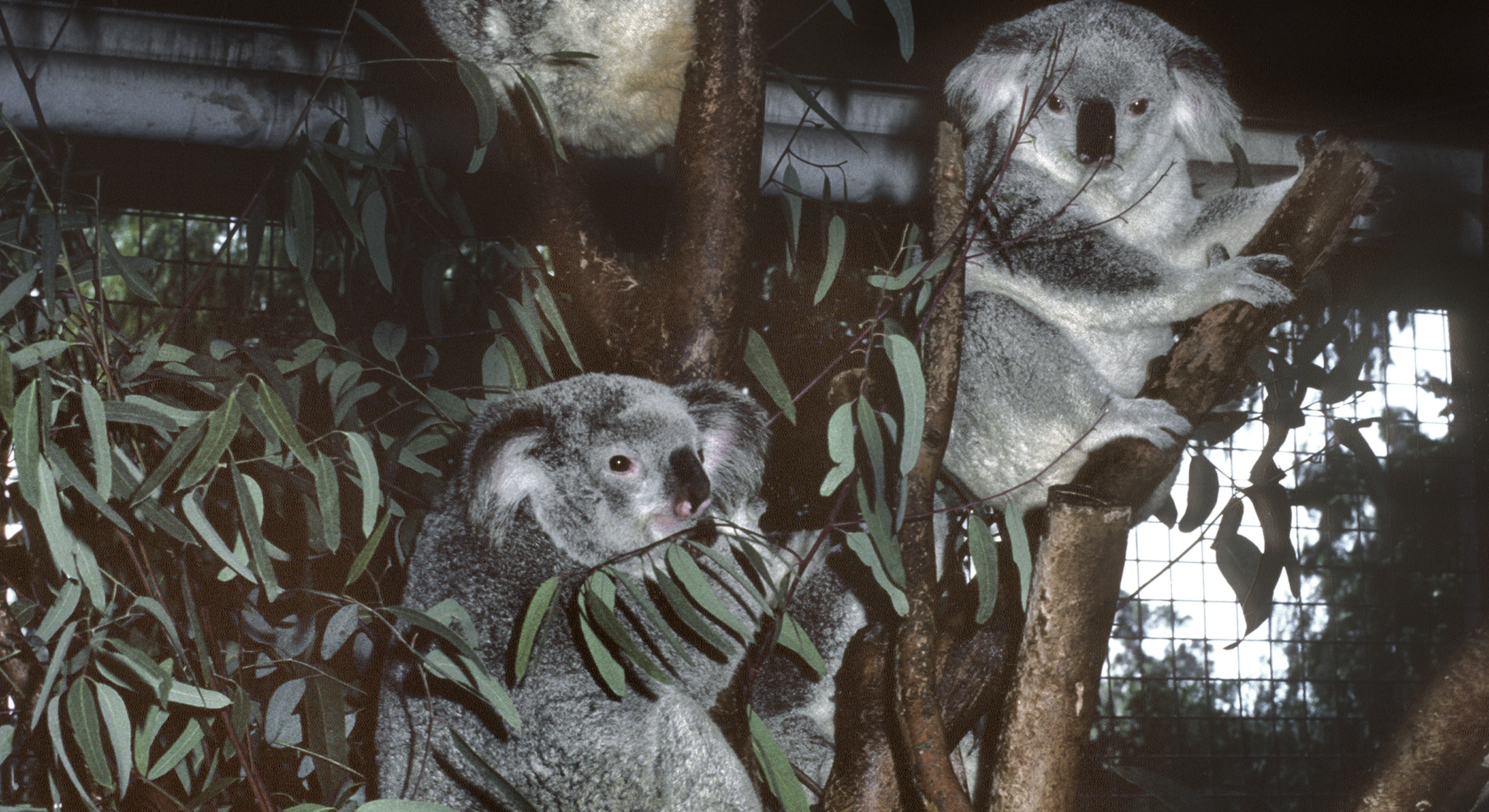 Sharing a Passion for Koalas
The Queensland koala subspecies has been exhibited in North American zoos since 1976, when the San Diego Zoo's Charles "Chuck" Bieler, then executive director, coordinated with the Lone Pine Sanctuary in Australia to import six koalas to form a new colony. The colony flourished, and in 1983, with protocols and husbandry practices in place, the San Diego Zoo launched its Koala Education and Conservation Program (KECP). The program's mission is to integrate consistent—yet innovative—welfare, propagation practices, management, education, and research and conservation efforts into a single, holistic program dedicated to the koala's survival and sustainability in both zoos and in the wild. KECP researchers have pinpointed pressures being faced by koalas, including habitat loss from deforestation and fragmentation; diseases such as chlamydia and metabolic bone loss; population diversity; and the effects of climate change like drought and bush fires. Information gathered benefits all koalas. "Zoo koalas and wild koalas can't survive without each other," explains Carmi Penny, director of the Collections Husbandry Services Department and curator of mammals at the Zoo. "Zoo animal husbandry techniques are now assisting with the survival of wild koalas."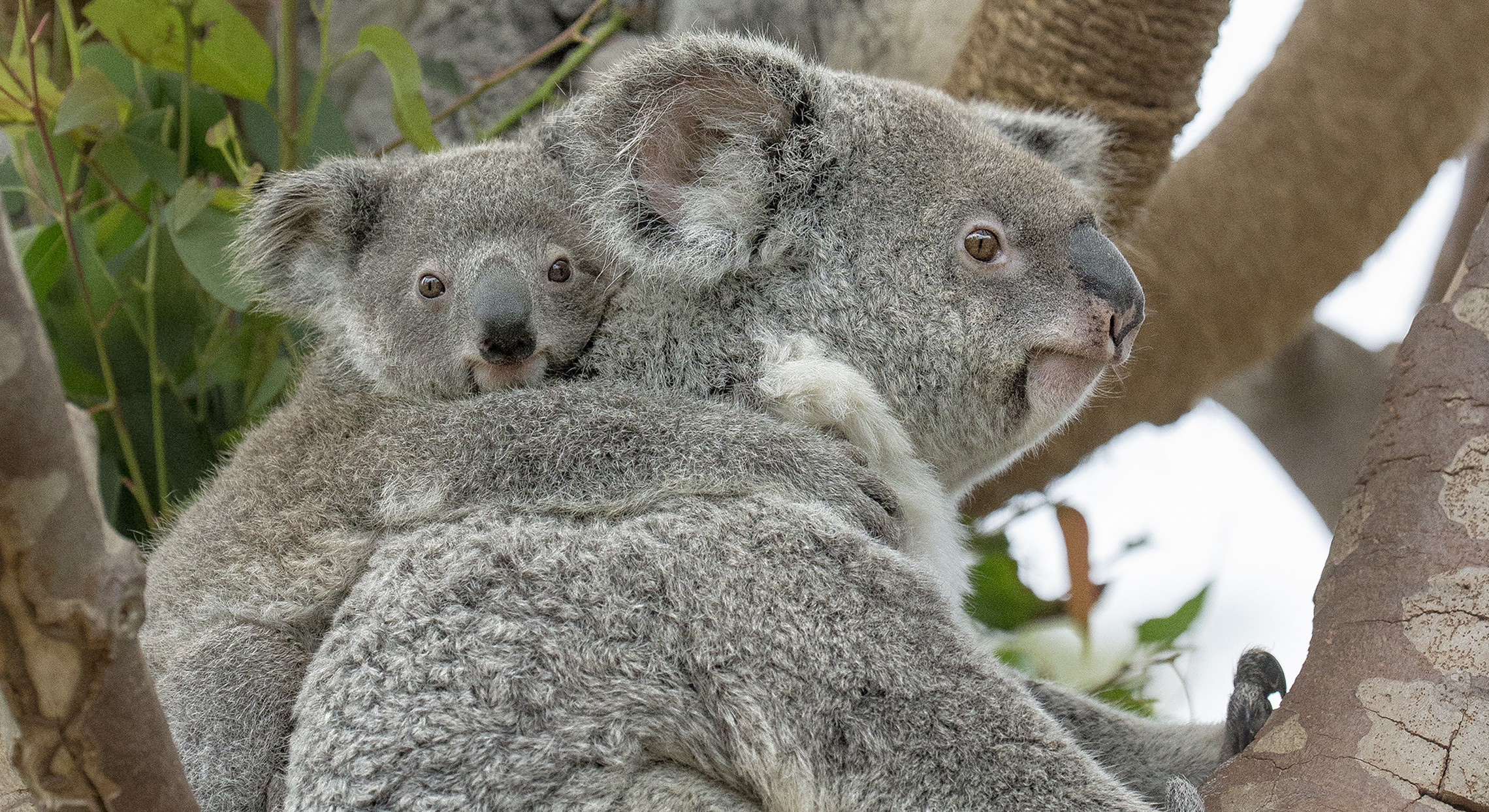 Prolific Pouches
One aspect of the program involves sending koalas to live, on a temporary basis, in zoos across the United States and around the world. "There are two types of koala loans: the short-term loan for conservation and educational purposes; and the long-term for breeding," explains Chris Hamlin Andrus, whose duties at the Zoo include not only serving as an animal care manager but also as coordinator of both the Zoo's KECP and its Species Survival Plan. Any resulting joeys are also Chris' responsibility, as she is the keeper of the North America Regional Studbook, an exhaustive, 62-page document that is a combination "who's who" directory and "little black book" for koalas. This playbook for the koala dating game keeps track of every birth, death, and animal transfer that occurs each year.
Chris notes that despite all the intense study and science that goes into pairing koalas (there are even computer programs that match animals according to their DNA), it can all still come down to a different type of chemistry. "If the female doesn't like the male—his smell or look or whatever—that's that," Chris says. "It's ultimately a game of 'ladies' choice.'" Unpredictable variables such as koala kismet aside, the Zoo's marsupial matchmaking has certainly paid off—we've had more than 120 joeys born to the koalas in our extended colony since 1976.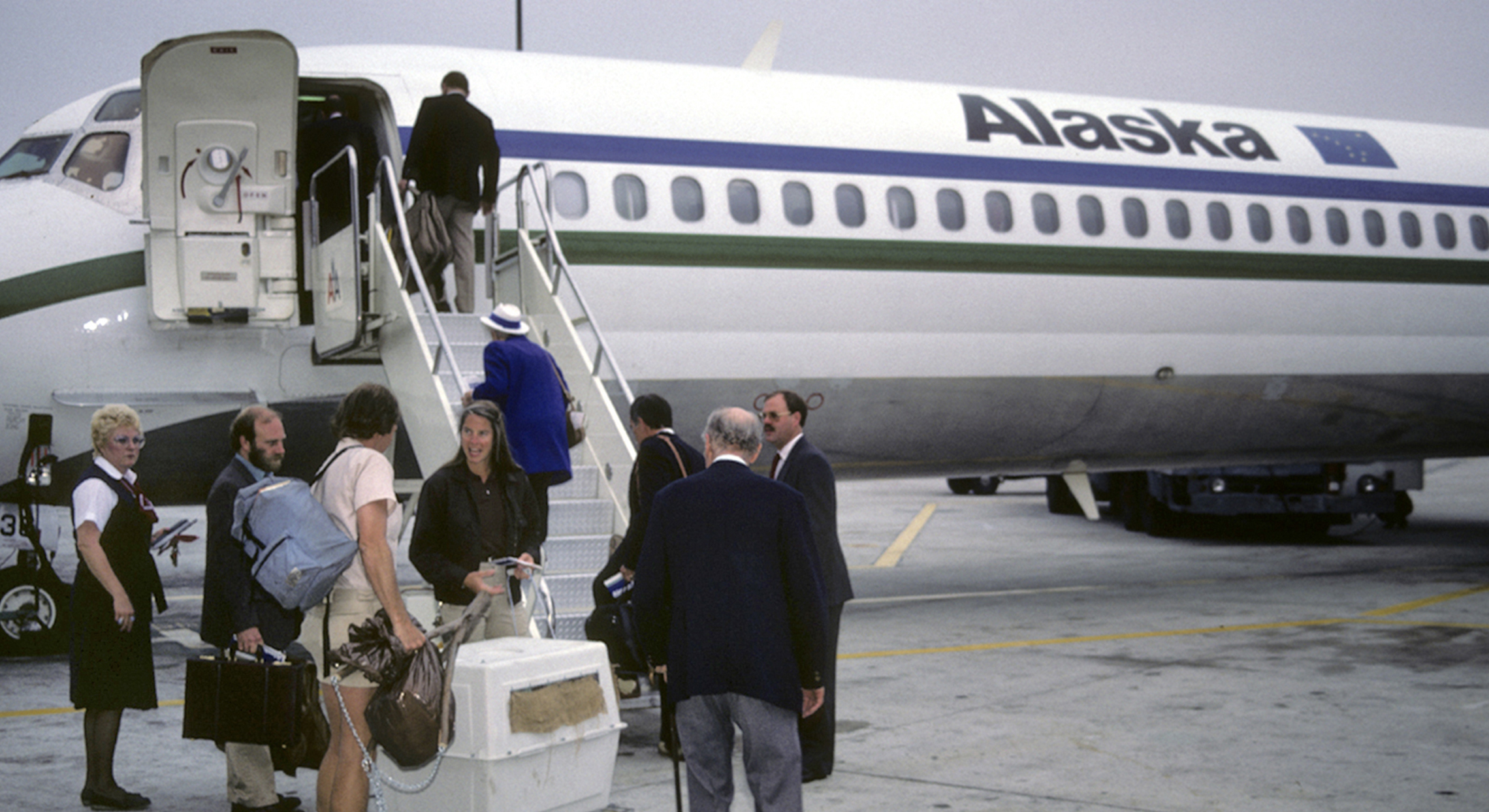 Preflight Check
By traveling to other zoos, the stout little ambassadors for their species help raise awareness about koalas in the wild, and delight animal fans at the same time. This collaborative system with other facilities has helped keep the gene pool viable. The current, formally managed population of San Diego Zoo Queensland koalas Phascolarctos cinereus adustus includes 44 animals in 13 other Association of Zoos and Aquariums (AZA) institutions: 3 in the US and 10 in Europe. Some of our koalas have traveled as far as Ireland, France, Spain, and Belgium.
As you might suspect, the logistics of koala "sleep-away camp" involve much more than packing some eucalyptus sack lunches. Preparation begins long before a koala boards a plane. "Keepers from the other facility come here to the San Diego Zoo for three weeks of training," Chris says. "And their veterinarians come here to work with ours. They get hands-on experience with our veterinarians in koala medicine, and they complete required online courses."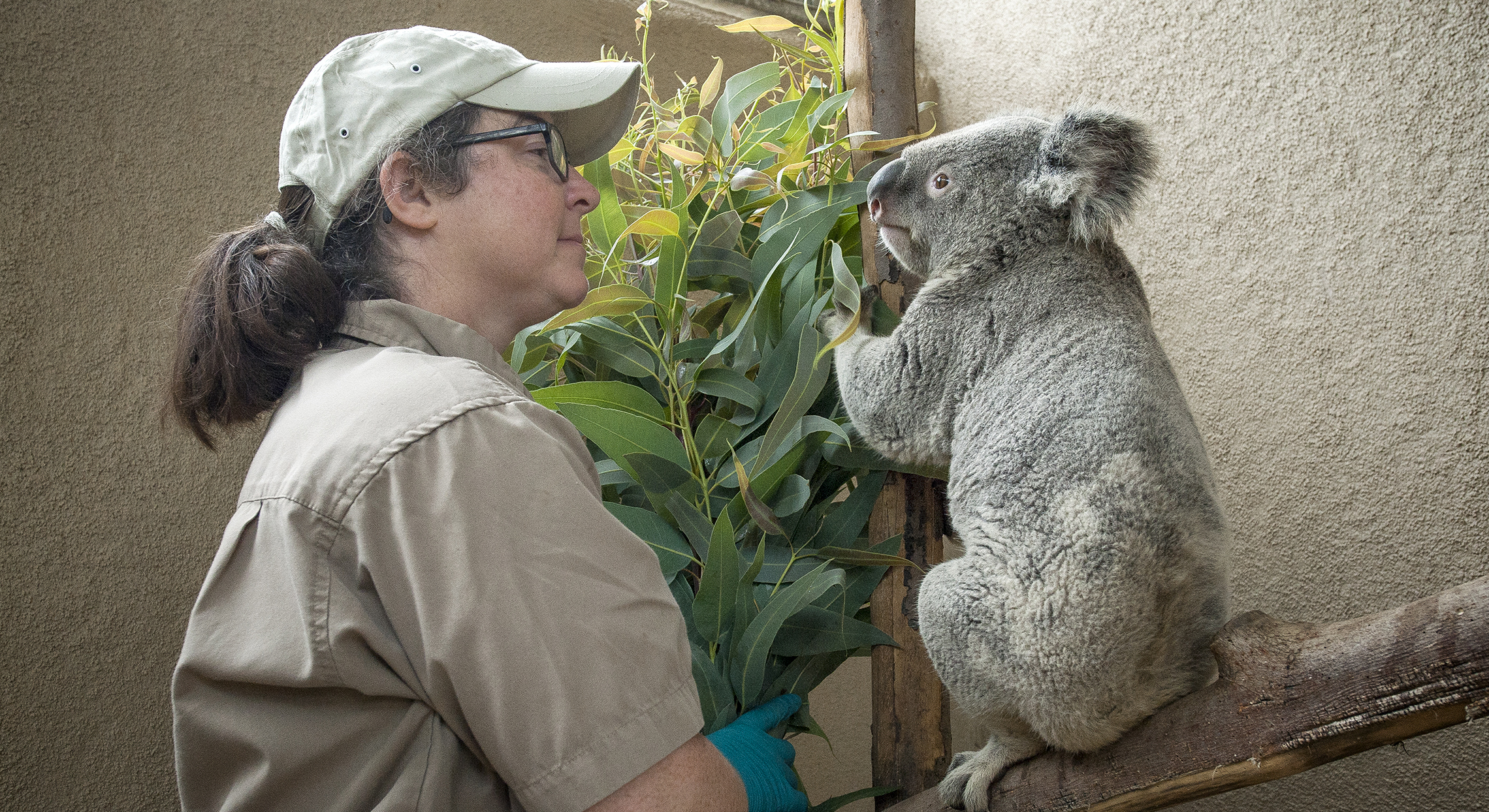 Travel Buddies
Once it's time for a koala's trip to begin, he or she boards a plane—with a companion. "Our keepers accompany the koalas to their temporary home, and stay for three weeks. The koalas fly in the passenger cabin of the plane. Other passengers are amazed." Even after the tuft-eared travelers settle into their temporary accommodations, Chris doesn't rely on the koalas to write home. "I get weekly reports from each institution that has our koalas," she says. Those reports include "detailed information about their weight, breeding behaviors, browse consumption—everything. We keep close tabs on them."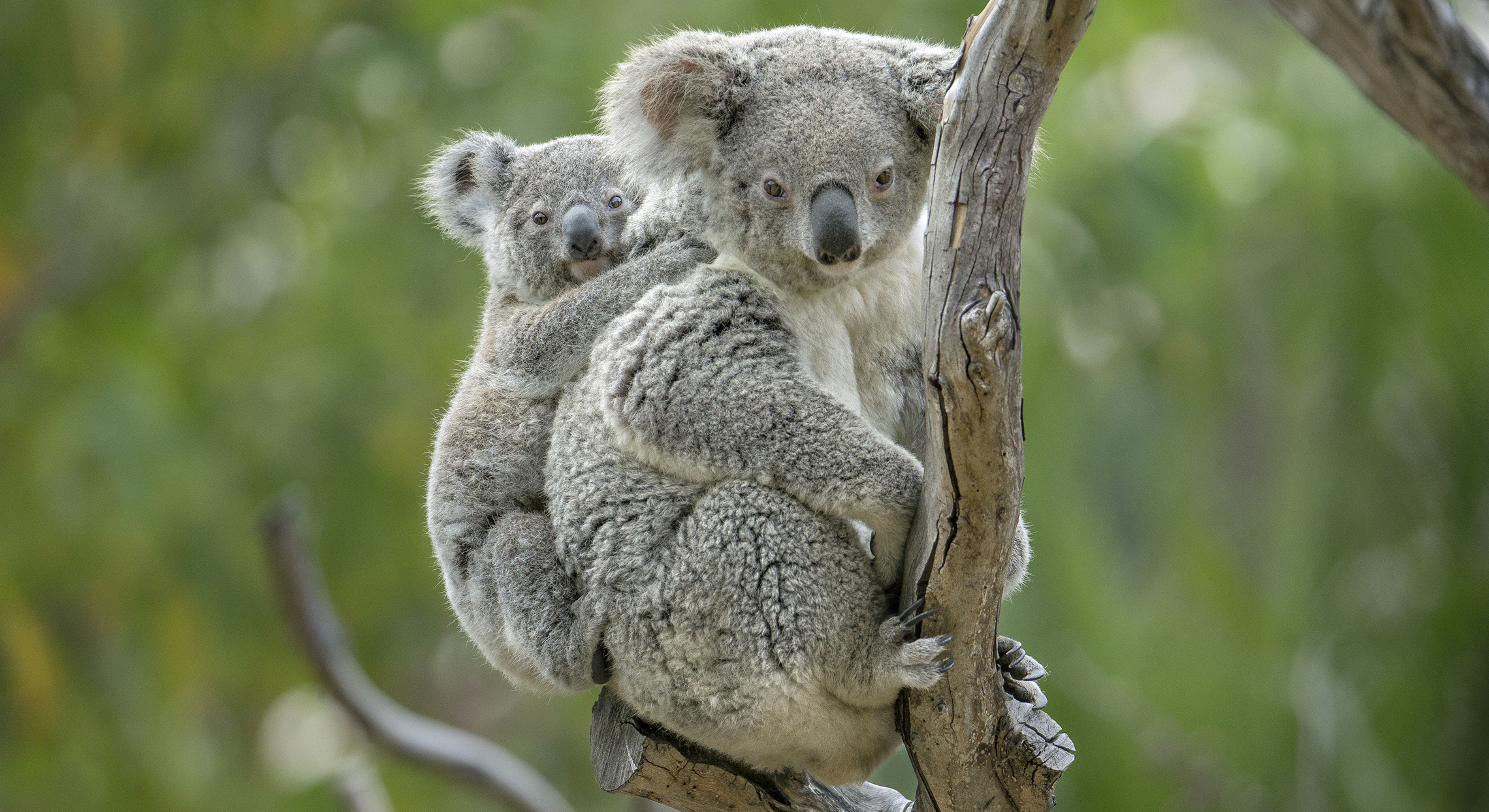 New Addition
Here at home, we've gained considerable koala expertise from years of research and animal care. The Zoo's koala colony continues to thrive at Conrad Prebys Australian Outback, where 13 males and 8 females currently live. The most recent addition, a feisty young male, emerged from Cambee's pouch in early July 2015. Robust and spirited, this joey is a poster boy for the success of our koala conservation program. And who knows? The future may find him winging his way to a colony at another zoo as part of the loan program. But that would be fine—his chaperone will be going, too, and they'll spread the word about how amazing koalas are.