BY Karyl Carmignani
Photography by Ken Bohn
Once as common as sunlight on the savanna, reticulated giraffe Giraffa reticulata populations have, unfortunately, declined by more than 70 percent since the 1990s. While many have decried this "silent extinction," San Diego Zoo Global and our partners sprang into collaborative conservation action. In 2016, an initiative united two conservancies in northern Kenya, staff from local communities, several wildlife conservation organizations, and thousands of citizen scientists to protect declining populations of giraffes.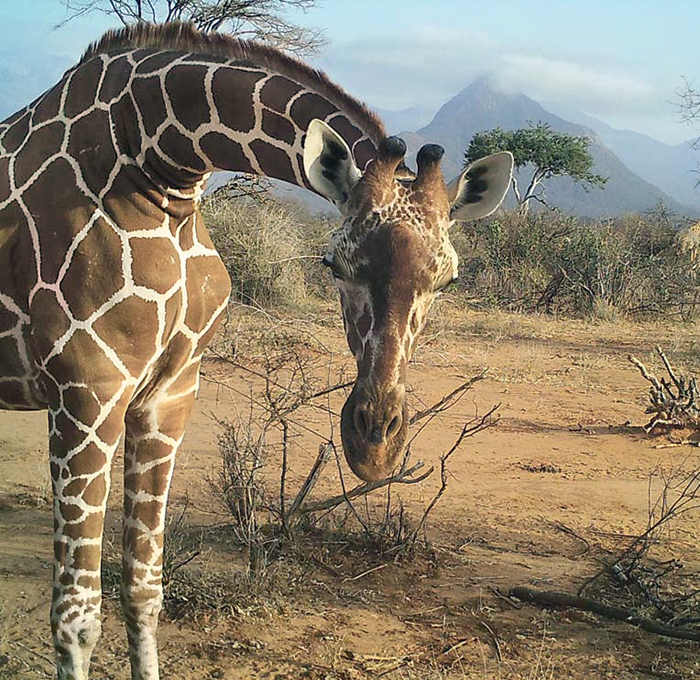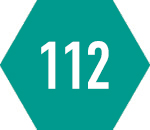 Motion-detecting trail cameras that take photos in northern Kenya.
To better understand giraffe habitat preferences, the presence of livestock, and the diversity of wildlife across the areas, 112 motion-activated field cameras were installed throughout the conservancies. Data revealed in the photos will help guide strategies to protect critical giraffe habitat. Community-led conservation researchers, called the Twiga Walinzi ("giraffe guards" in Swahili), continually monitor the giraffes and maintain the cameras, retrieve the memory cards, conduct surveys and community outreach, and remove snares from the habitat. After one year, about one million images had been collected from Loisaba Conservancy and Namunyak Community Conservancy—a huge amount of data! So an online citizen science project called Wildwatch Kenya was implemented, in which people from around the world can review and classify the images. "We need help counting, identifying, and tracking the giraffes and other wildlife in the photos," explained David O'Connor, Global Partnerships researcher, San Diego Zoo Institute for Conservation Research. Each image will be viewed by several volunteers to confirm the species and help classify the images. "The 'crowdsourcing' aspect is key to organizing the data," said David. And you can help! Visit wildwatchkenya.org to become a volunteer.
Preliminary results have revealed some candid scenes and surprises. For instance, honey badgers and steenbok have appeared at Loisaba Conservancy, a rare sight. Another happy surprise was the presence of painted dogs. Domestic dogs belonging to the herders can bring canine distemper into the area, to which the resident painted dogs have no immunity. This drastically reduced the number of painted dogs, but the cameras revealed the disease did not wipe them out completely. Great news! Other field photos reveal elephants, leopards, aarkvarks, and hyenas. For participating citizen scientists, the project provides hours of mesmerizing entertainment for a great cause.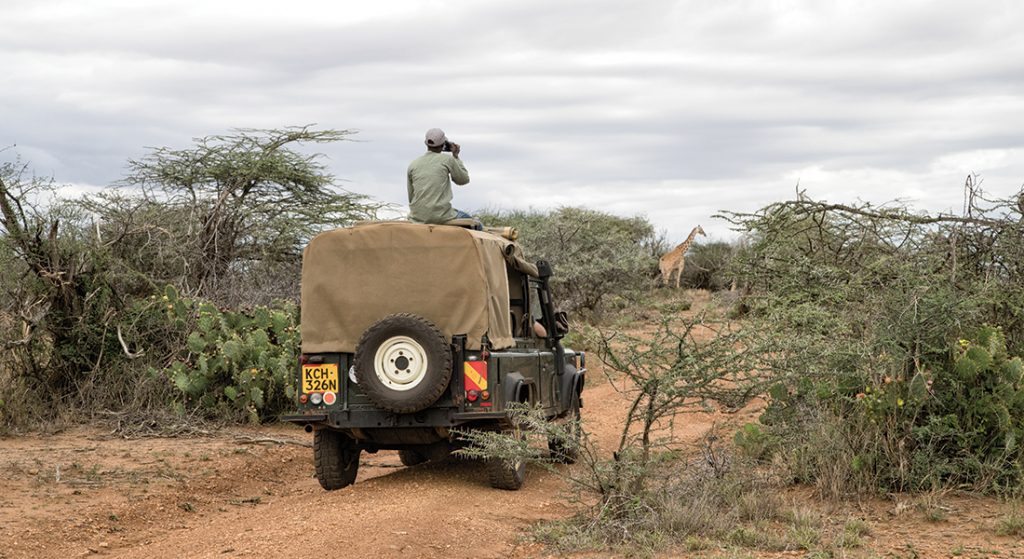 Reticulated giraffes received GPS units that provide data.
Boots on the Ground
In the fall of 2017, our research coordinators, Jenna Stacy-Dawes and Kirstie Ruppert, spent a month in Kenya. Four addional local people were trained to install cameras in the northern part of the Namunyak Conservancy, joining and expanding the Twiga Walinzi team to 12. Jenna said most of the researchers are selected by their community, which is high praise for them and the project. Johnson, one of the research assistants and a head moran ("warrior" in Swahili), is well equipped to teach his peers about the importance of protecting wildlife, including giraffes, and deal with livestock conflicts. He also does school outreach, helping the younger generation appreciate the value of Kenya's wildlife. He described to Kirstie how people in his community used to hunt and eat giraffes, but now, knowing that giraffes are in trouble and that money can be earned from helping giraffes survive, his community recognizes that conservation work can provide for their families in a different way. This paradigm shift is crucial to the success of the project. It is inspiring "working with a team so passionate to save animals," said Jenna, "and communities that want to preserve animals that they live side-by-side with." In essence, the giraffes provide the benefits of jobs and education. "It's a fresh way to connect people to giraffes," she added. With the help of Loisaba Conservancy, the project donated 40 desks and education materials to Morijo Primary School, located just outside of the conservancy, which will help to improve the future for the community—and giraffes.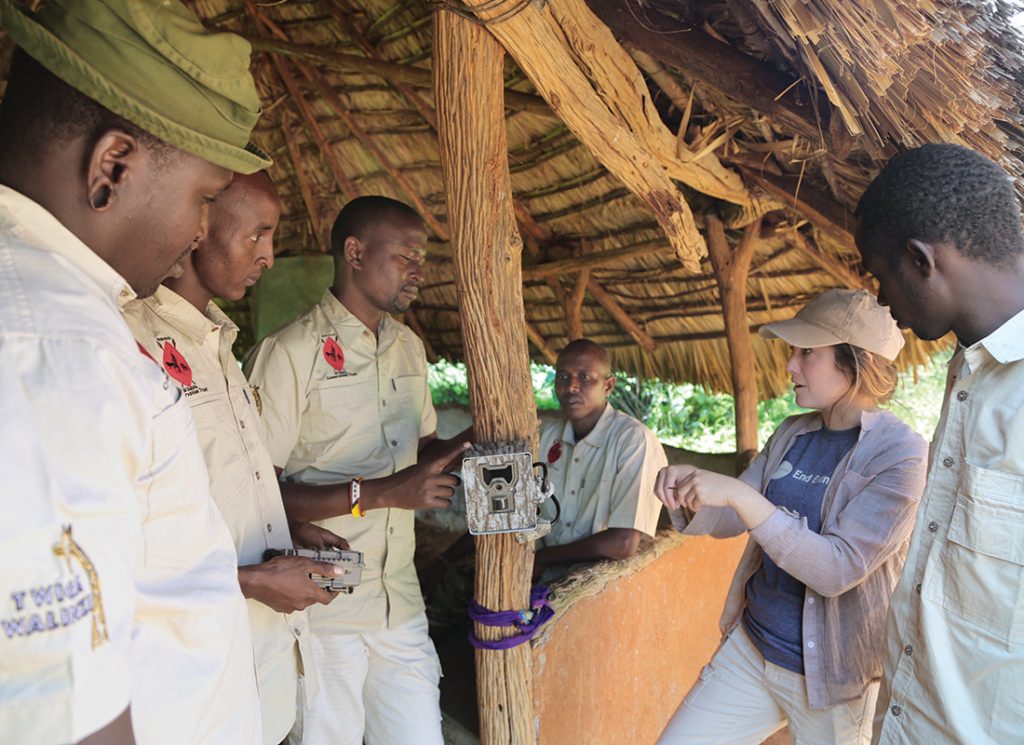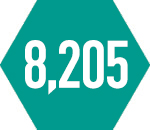 Volunteers currently helping us classify the field photos.
Reading Between the "Lines"
In January 2018, Jenna and Kirstie helped train citizen scientists who were participating in The Great Grevy's Rally, an annual event organized by Grevy's Zebra Trust to survey the Grevy's zebra, one of the most endangered mammals in the world. This year, the reticulated giraffe was included in the census, and about 700 people came from all over Kenya and beyond to participate in this conservation event. In 2016, more than 500 people making up 118 teams covered over 9,600 square miles across 4 counties to count the Grevy's zebra. Jenna explained that each team, accompanied by a ranger, gets a GPS-enabled camera that tags the photos taken of the zebras and giraffes. All of the images are downloaded onto hard drives, which are then given to Grevy's Zebra Trust for data analysis. The data helps provide accurate numbers of Grevy's zebras and reticulated giraffes, which will help conservationists safeguard these iconic species for the future. "Outside of these conservancies, we are seeing drastic declines in giraffes and other wildlife," said Jenna. "The faster we can collect and process this data, the faster we can figure out what's going on, and focus our efforts."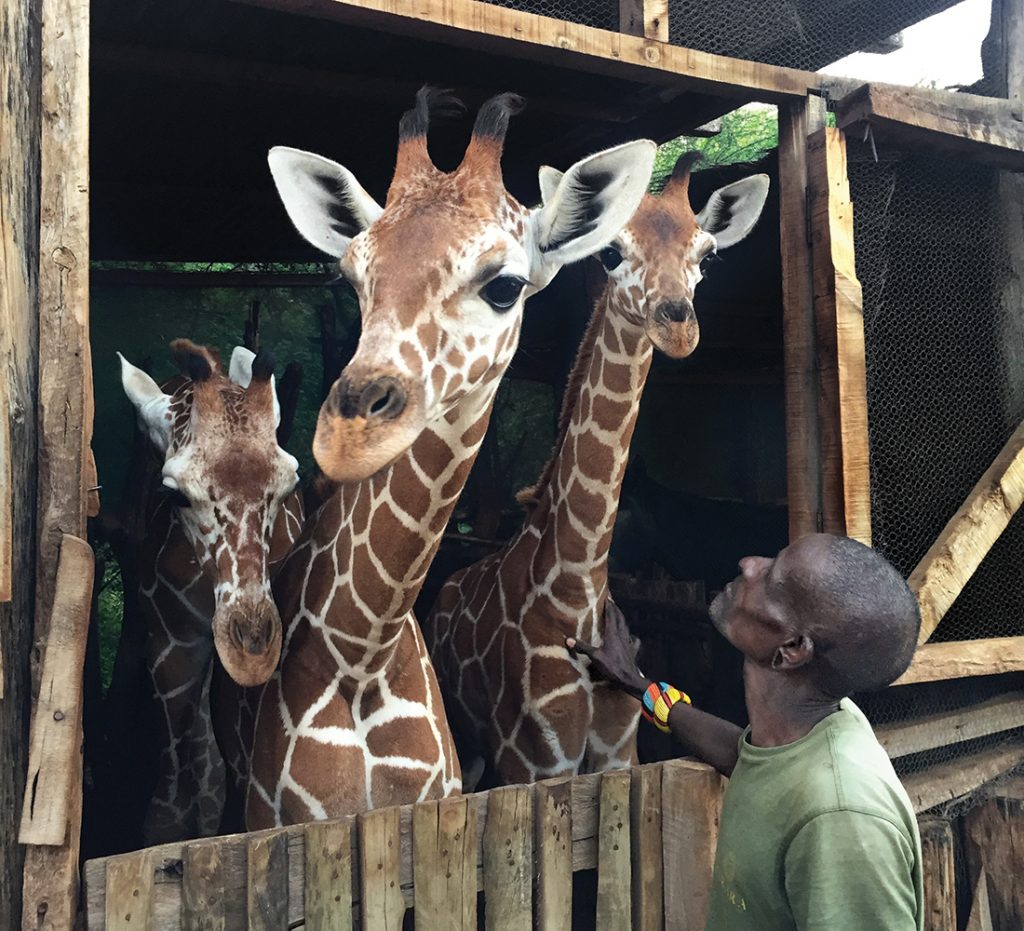 The Giraffe Whisperer
Kenya has suffered from intense droughts in recent years, leading to an uptick in orphaned animals, as mothers cannot find enough nutrition and are forced to abandon their offspring. An impromptu nursery for these orphaned animals has formed within the horse stables at Sarara Camp, a community-owned eco-lodge within Namunyuk Conservancy. This past year, the stable has become a safe haven to three Grevy's zebra foals, a young kudu, and three reticulated giraffe calves. The youngsters are patiently nurtured by Lekupanii, who came to be known as the "Giraffe Whisperer" after his charges grew up and were "rewilded" but still return to the stable to see him.
In June 2017, veterinarians, researchers, and supporters from Kenya Wildlife Service, San Diego Zoo Global, Giraffe Conservation Foundation, Northern Rangelands Trust, The Nature Conservancy, Leparua Community Conservancy, Loisaba Conservancy, the Smithsonian Institution, Lewa Wildlife Conservancy, Senckenberg BiK-F, and Goethe University affixed solar-powered satellite GPS tracking devices (specially designed and built by Savannah Tracking) to 11 giraffes at 2 locations in northern Kenya. These transmitters were placed on the giraffes' ossicones, and the satellite information collected provides data about the movements and ranges of giraffes. Unfortunately, within a few months, two of the study animals were poached, highlighting the importance of this community-based conservation project. Along with poaching, reticulated giraffe declines are due to habitat loss and degradation. The goal of this project is to help protect the graceful towers of the savanna, and working together, we can achieve that.