Volunteers at the Zoo and Safari Park enjoy enviable experiences while helping others.
BY Eston Ellis
Photography by Ken Bohn
Longtime members may think they've learned just about everything there is to know about the San Diego Zoo and Safari Park. But volunteers can tell you even more. Volunteers get a chance to spend their time in the incomparable surroundings of the Zoo or the Park, and they learn more about both facilities than most guests will ever discover.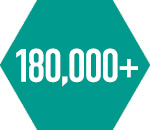 Total number of volunteer hours contributed to San Diego Zoo Global in one year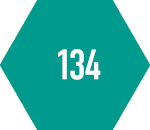 Average number of hours per year contributed by each full-participation volunteer
Currently, the Safari Park is looking for information ambassadors, who interact with guests, help them plan their day, answer questions, and assist with directions. "The Park is a big place, and we want our guests to experience as much of it as possible," said Andy Schucker, operations manager of volunteer services at the Safari Park. "Anyone who is 18 or older can apply to volunteer. The ideal information ambassador volunteer has a positive outlook, is helpful, has an engaging and dynamic personality, cares about conservation, and is comfortable talking with guests from around the world."
The Safari Park also has openings for horticulture volunteers, who help maintain the Park's gardens—including the Baja Garden and Old World Succulent Garden, the Epiphyllum House, the Nativescapes Garden, the Herb Garden, and the Bonsai Pavilion. There are currently 140 horticulture volunteers at the Park. Information ambassadors and other full-participation volunteers must donate at least 60 hours of their time each year (an average of 5 hours a month)—and many give much more. However, horticulture volunteers may donate any amount of time they can. "We're happy if they volunteer even just one shift a month," Andy said.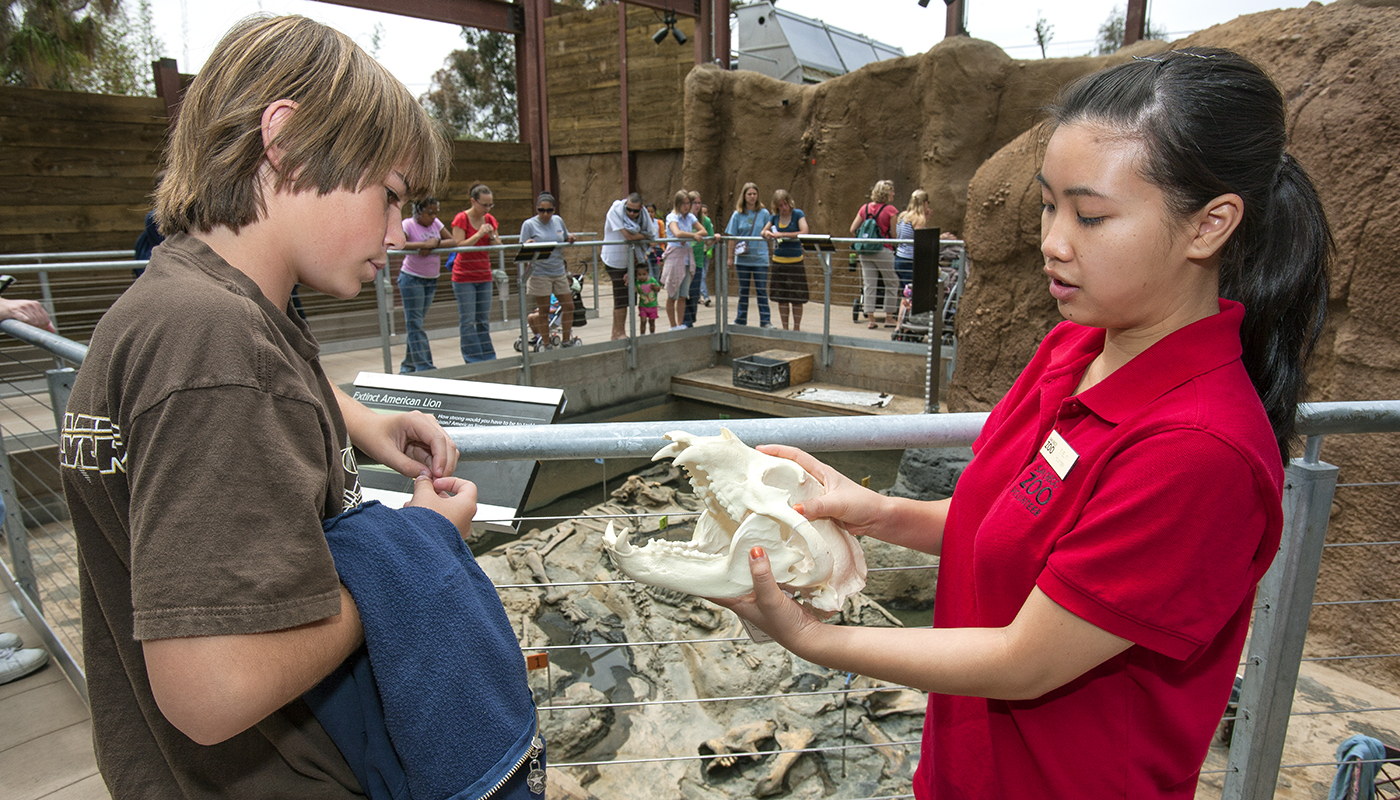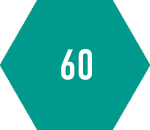 Minimum number of hours per year required of a full-participation volunteer
AMBASSADORS WITH ANSWERS
Prospective volunteers for the Safari Park and the Zoo can apply online, and will be asked to submit two letters of recommendation. Candidates will have an interview with a volunteer panel, and those selected will attend a thorough orientation to get an introduction to the program and operations.
Then, they take part in three scavenger hunts—at the Zoo, the Safari Park, and the website. "Even if you've been a member for 30 years, no matter how much you think you know about the Zoo and the Park, volunteers agree you will learn so much more through these activities," Andy said. After that, volunteers attend two mentor sessions with veteran volunteers that tie them more directly to operations. "They get about 25 hours of training before they actively volunteer on their own," said Tammy Rach, senior manager of volunteer services at the Zoo.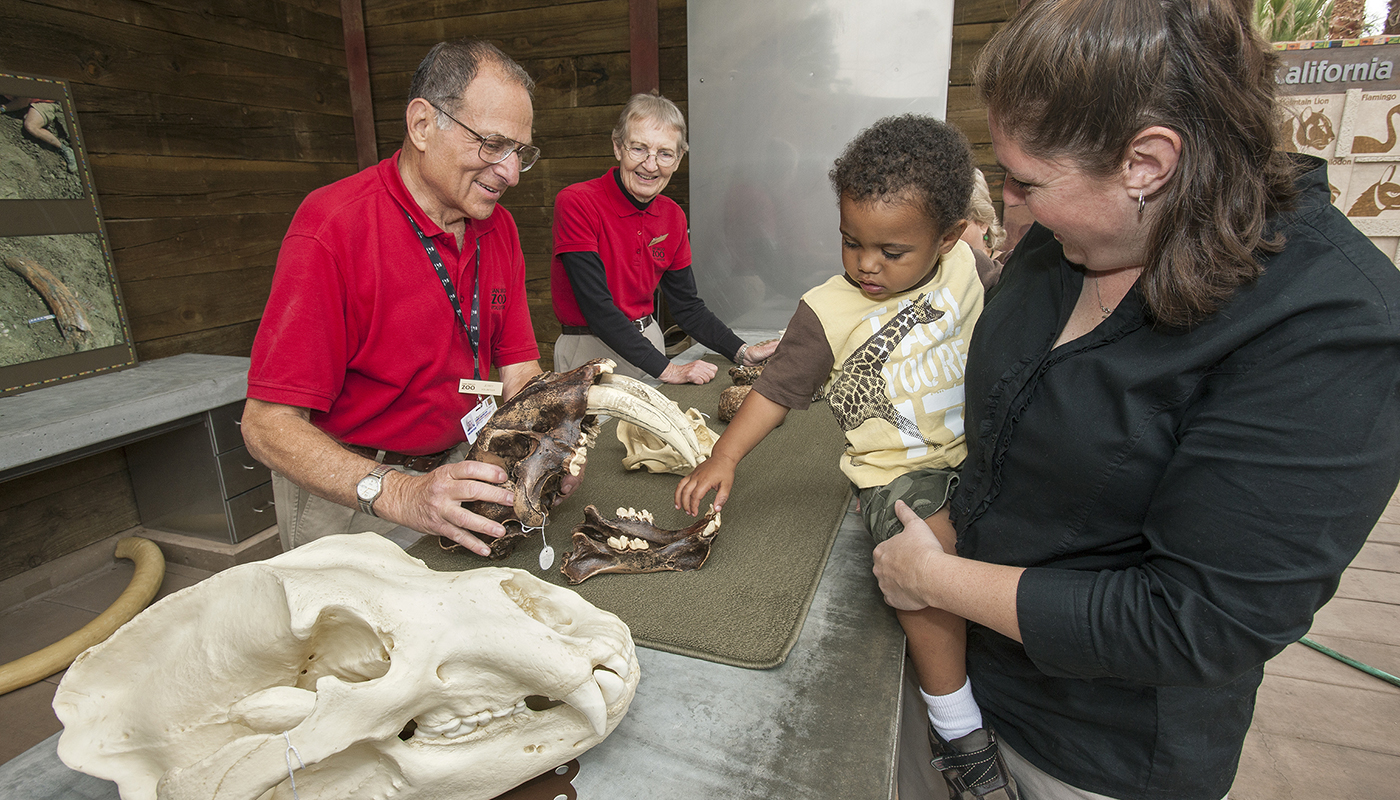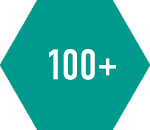 Number of different volunteer positions at San Diego Zoo Global
INFORMATION AND INTERACTION
Volunteers enjoy a lot of perks, including free admission, discounts on food and in the gift shops, and discounts on premium experiences. "We keep it fun in our offices," Tammy said. "We have monthly meetings with conservationists and keepers, and there are previews for major events such as Jungle Bells and Butterfly Jungle." Andy added that "Our volunteers are part of the San Diego Zoo Global family, and they are treated as such. We consider them donors: they are donating their time and talents, and we really appreciate what they do for this organization."
Volunteers can take pride in the contributions they are making to the Zoo and the Park, Andy added. "Enhancing our guests' experiences, helping them understand what San Diego Zoo Global is doing to end extinction, and letting guests know what they can do in their everyday lives to make a difference can be very rewarding. The outstanding support of our volunteers helps us save species." Overall, San Diego Zoo Global volunteers donate more than 180,000 hours a year. "That's an average of 134 hours per person," Tammy said. "Our volunteers work in a lot of areas—including citizen science, helping clear out invasive plant species, and making enrichment items for our animals—but one thing they all have in common is their dedication."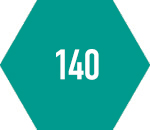 Number of horticulture volunteers at the Safari Park
Throughout the organization, there are more than 100 different volunteer jobs—including operating webcams (such as Panda Cam and Elephant Cam) online from a computer, helping with special events, volunteering in our vet hospitals, serving as lab volunteers at the San Diego Zoo Institute for Conservation Research, "and even delivering crickets to North Island to supply food for our loggerhead shrike program," Andy said. "We have something for everyone, and something for every interest."
One recent estimate of volunteers' contributions to San Diego Zoo Global put the value of their service at more than $5 million a year. However, Tammy said, the true value of our volunteers cannot be measured. "Their contributions are priceless." For information about volunteer opportunities, visit the volunteer website at sandiegozoo.org/volunteer. A link for the online application form can be found at the bottom of the page. Join San Diego Zoo Global as a volunteer and put your passion for wildlife to work to help save species!