Most people visiting the San Diego Zoo think of the animals first and foremost. They see koalas lounging in their eucalyptus perches, gorillas munching on ficus leaves, and birds nesting in the nooks and crannies of fallen trunks and branches. What most of our visitors don't know is that none of these scenes would be possible without the Zoo's trained arborists and tree workers. In their honor, as well as for National Arbor Day, here's a peek into their vital work.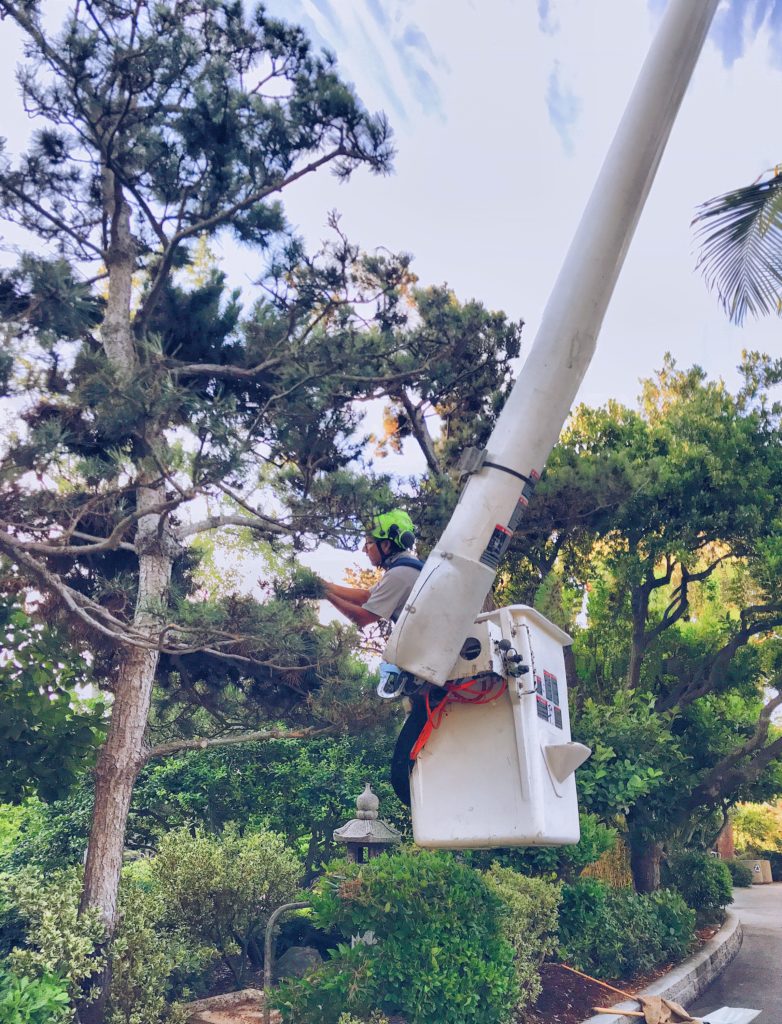 Our Horticulture staff help supply the raw materials for some of our exhibit furniture, keep our tree canopies safe and healthy, remove dead trees, and produce tons of plant material yearly for our zoo animals to eat. To do this, they often have to climb up into the canopies, with special rigging and chainsaws attached, to professionally maintain our trees. It can be a dangerous job, but they make it look easy!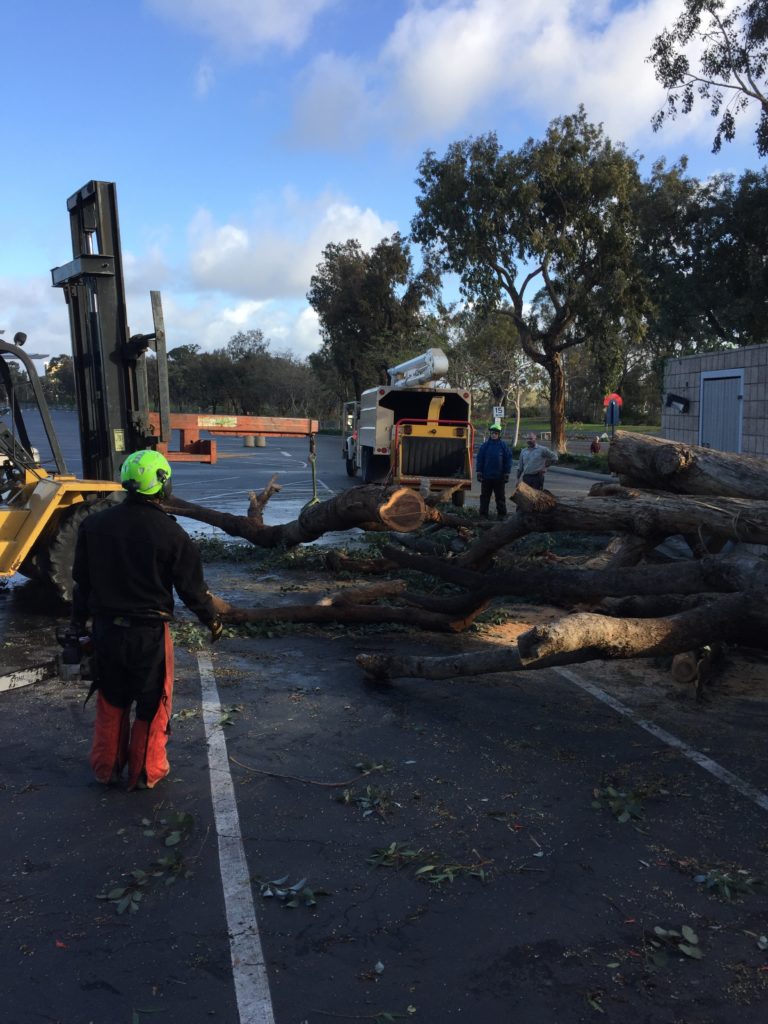 Often when removing major limbs or dead trees, they'll work with our animal care staff to save special pieces of trunk or branches to help decorate our animal exhibits. Having these limbs and branches in the exhibits allows us to create a natural living environment for our animals, which helps them feel more at home.
So the next time you take a break from your Zoo visit to have a cold drink under the shade of a nearby tree, think of the arborists who help make the San Diego Zoo a beautiful and safe place!
Adam Graves is a horticulture manager at the San Diego Zoo.