New Phase of Conservation Program Begins as Gao Gao Returns to China
The San Diego Zoo said farewell today (Tuesday, Oct. 30, 2018) to one of its most iconic animals. Giant Panda Gao Gao (pronounced Gow Gow), a male panda and father of five cubs born at the Zoo, began his journey this morning to the Chinese Center for Research and Conservation for the Giant Panda (CCRCGP) in Dujiangyan, China—in keeping with the current panda research loan agreement with the People's Republic of China.
Gao Gao was transported in his crate and accompanied by a few familiar members of his animal care team, including a veterinarian and keeper staff. Once he arrives in Dujiangyan, team members from both CCRCGP and San Diego Zoo Global will work together to get Gao Gao acclimated to his new surroundings.
"Preparations to move any animal internationally takes a great deal of planning, where the needs of the animal are considered in all preparations," said Kathy Hawk, senior keeper at the San Diego Zoo. "For Gao Gao, it was important that we acclimate him to travel accommodations, adjust his diet and monitor him carefully, to provide him a seamless transition for repatriation to his homeland."
Gao Gao's return to China comes at the same time the Zoo's giant panda conservation program enters a new chapter, in which the Zoo, along with colleagues in China, are working to determine and redefine the future of panda conservation and research. Decades ago, when San Diego Zoo Global started working with giant pandas, the species was on the verge of extinction. The Zoo became part of an international collaboration that included CCRCGP, the China Wildlife Conservation Association, the Chinese Academy of Sciences, and other accredited zoos and conservation organizations, in an unprecedented effort to prevent a panda extinction event.
Now, 25 years later, researchers and keepers have learned a great deal about panda behavior, pregnancy, births, and maternal and geriatric care. Today, the giant panda population is on the rise, with nearly 2,000 giant pandas existing in the wild. Their increased numbers, along with policies put in place by the Chinese government, led the International Union for Conservation of Nature's Red List of Threatened Species to downlist pandas—from Endangered to Vulnerable—meaning that while threats to pandas' survival remain high, indicators show the species is in less danger of extinction than before, and that conservation efforts are working. In the wake of this accomplishment, conservationists are now determined to create a plan to continue the conservation momentum.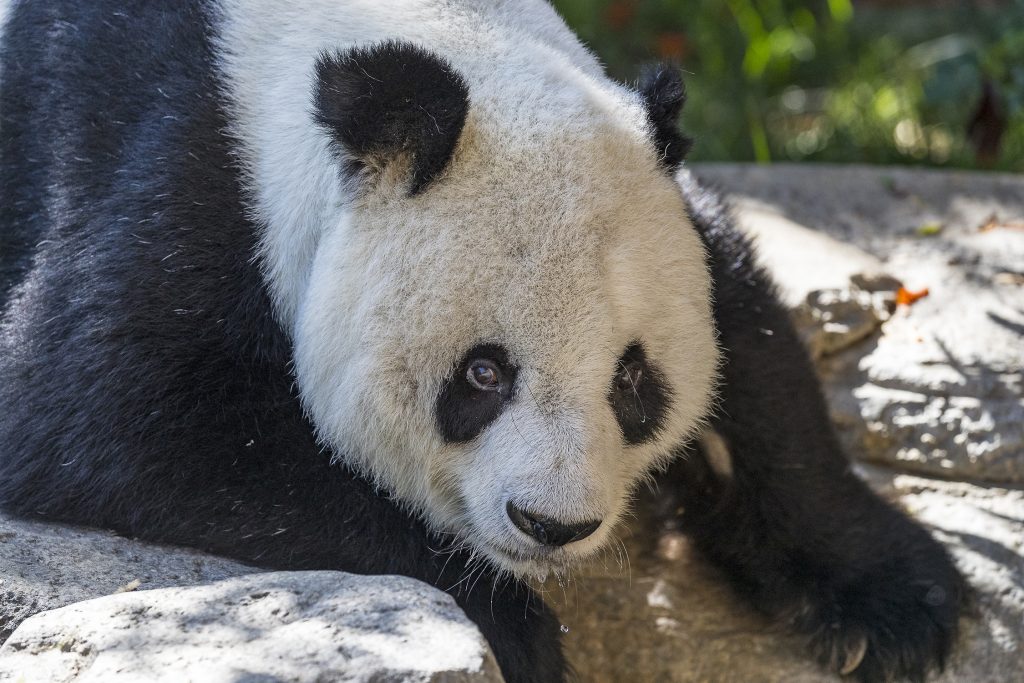 "Thanks to the work we've done, we have met the initial conservation goals we set more than 25 years ago," said Carmi Penny, director of Collections Husbandry Science at the San Diego Zoo. "Now, we must look to the future with a new set of objectives and, along with our collaborators in China, build on current conservation successes while attaining a deeper understanding of the panda."
Guests can visit the Zoo's other two giant pandas, 27-year-old Bai Yun (pronounced bye yoon) and her 6-year-old son Xiao Liwu (pronounced sshyaoww lee woo) in their exhibit in Panda Canyon.