Say Hello to the New Arrivals
There's been a late summer baby boom at the San Diego Zoo Safari Park, eliciting lots of "oohs and aahs" from visitors of all ages. Guests visiting the Park might be able to see more than 100 exotic baby animals, including an African elephant calf, a giraffe calf, greater one-horned rhino calves, scimitar horned oryx calves, a Grevy's zebra foal and kangaroo and wallaby joeys. There are also new calves for the herds of wildebeest, Thomson's gazelles, East African elands, gemsbok and Kenya impalas, plus pink-backed pelican and Guam kingfisher chicks. Safari Park visitors may see the baby animals and all the Safari Park has to offer from an African Tram Safari, a Caravan Safari or private Cart Safari.

Since 1969, more than 37,600 animals have been born or hatched at the Safari Park, including 23,000 mammals, 12,800 birds, 1,500 amphibians and 40 reptiles. The Safari Park's successful breeding programs help conserve numerous species, many of which are threatened or endangered, like the scimitar horned oryx, the California condor and the Sumatran tiger.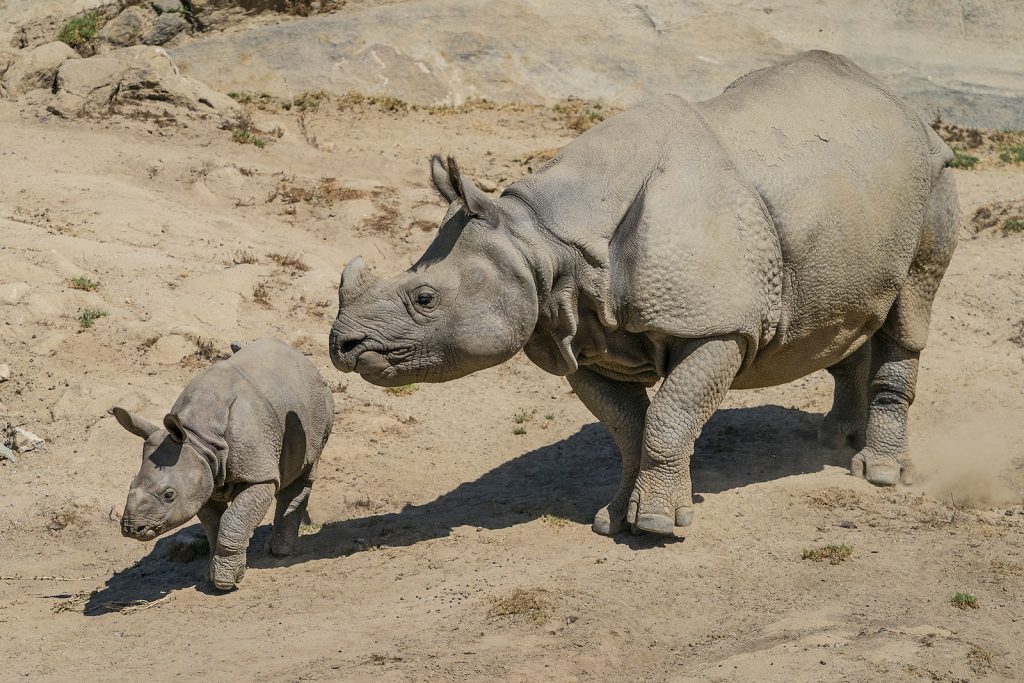 Throughout September this year, the San Diego Zoo Safari Park is honoring the hard-working firefighters who help to protect people, animals and structures across the region, including the work they did to stop recent fires near the Safari Park. Through the support of California Coast Credit Union, the San Diego Zoo Safari Park is offering free admission to all active firefighters and up to three accompanying guests, from Sept. 1-30.