Adventurous 2-month-old Calf Is Growing into His Big Personality
After nearly two months of waiting, the newest member of the San Diego Zoo's hippopotamus family has a name. Zoo staff announced that the nearly 2-month-old river hippo calf's name is Tony—in honor of Tony DiGenova, a donor who provided the Zoo with one of its largest bequests ever.
Tony, mom Funani's 12th calf, was born Sept. 22, 2017 and has already grown to weigh almost 170 pounds. Over the next eight months, Tony will continue to stick close to mom as he learns to navigate his habitat and eat on his own. He will also continue to nurse from mom and grow at a rapid pace—packing on approximately 80 pounds per month—eventually outweighing mom by around 2,000 pounds. Animal care staff described him as an active not-so-little calf—always looking for ways to get away from mom and go exploring.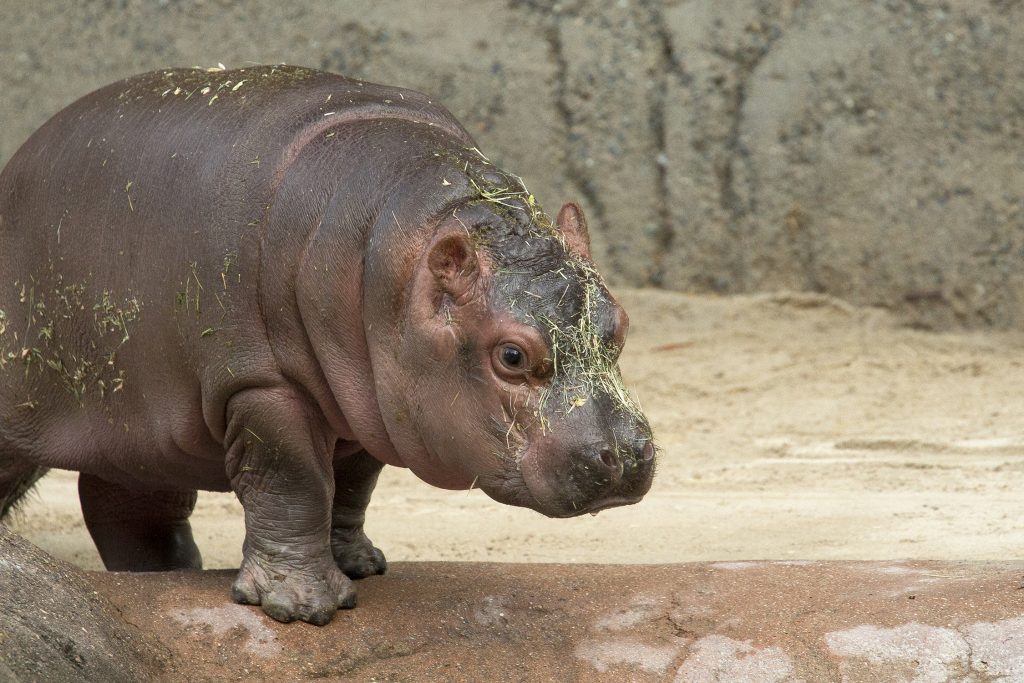 "Tony is a fearless and adventurous calf," said Jennifer Chapman, senior keeper. "We're really excited to watch Funani exhibit her natural mothering instincts, and to see Tony grow into his big personality."
The river hippopotamus is a threatened species, facing both natural predators and human-made dangers, such as poaching. Following the 1989 ban on elephant ivory, demand for hippo ivory has sharply increased. The large canines that hippos use to protect themselves are made of the same material as elephants' tusks. In fact, they are slightly softer and easier to carve than elephant ivory, making them even more appealing to ivory buyers. As a result, hippo numbers are rapidly decreasing, and the species is currently listed as Vulnerable on the International Union for Conservation of Nature (IUCN) Red List of Threatened Species.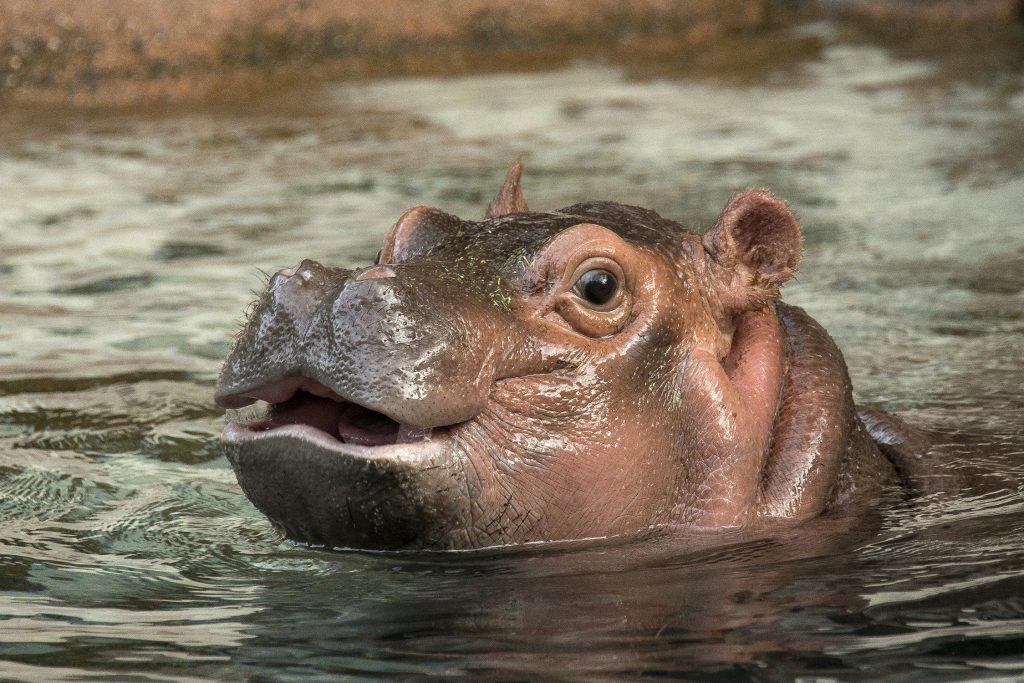 Funani and her calf share their Lost Forest exhibit with Tony's father, Otis. Mother and son can be seen on exhibit Tuesdays, Thursdays and weekends, although schedules are subject to change.