There's a new cheetah cub at the San Diego Zoo Safari Park. The 6-week-old female cub arrived on Monday, Nov. 13, 2017, from Fossil Rim Wildlife Center in Glen Rose, Texas.
Animal care staff made the decision to hand-rear the cub, because she was very small compared to her siblings—four brothers and one sister. She could not successfully compete with them at nursing time and was not gaining weight. Once bottle feedings began, however, she began thriving and gaining weight consistently. 
Animal care staff report that the cub has a "sweet" personality and is very vocal, and she likes interaction and attention from her keepers. She is still being fed formula, but the formula is now being mixed with meat. The growing cub is eating four times a day, and she weighs just over 4 pounds.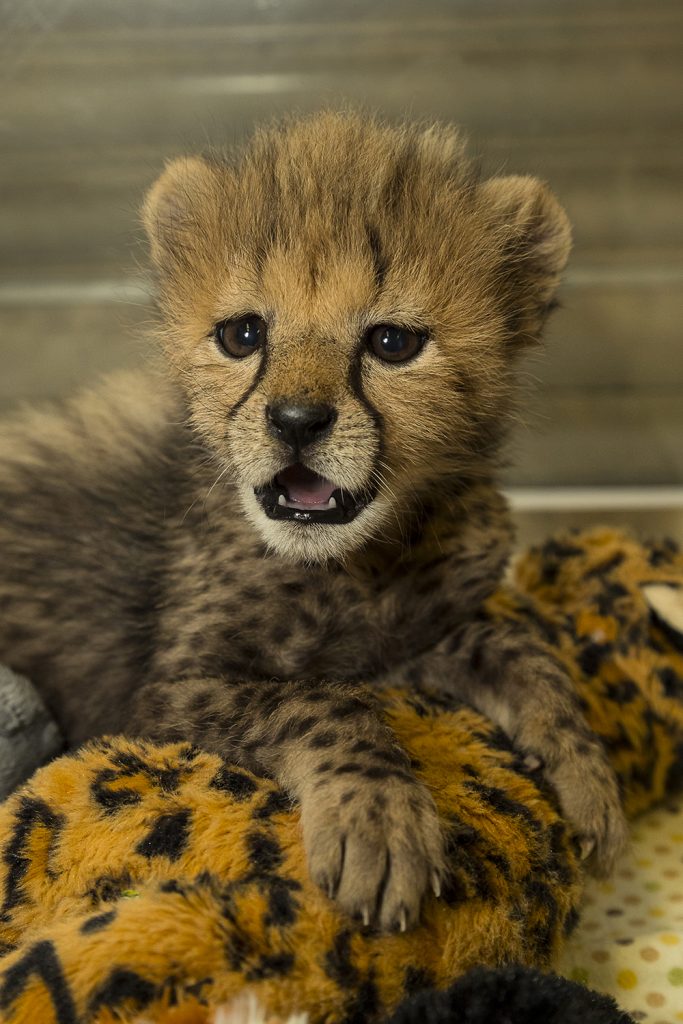 Guests can see the curious cub daily in the nursery at the Safari Park's Ione and Paul Harter Animal Care Center. She will remain at the Safari Park for about three months, and then will move to the San Diego Zoo, to become an animal ambassador.