With the help of mother river hippopotamus Funani, her 3-week-old calf casually pushed around their 150,000-gallon pool today (Thursday, Oct. 12, 2017) at the San Diego Zoo, before resting on the beach—to the delight of guests. Although animal care staff maintains protected contact with the species, the Zoo has confirmed that Funani's 12th calf is a healthy male.
Hippo mothers are known for being very protective, and Funani is no different. But unlike her previous hippo calves, keepers report that Funani's latest boy is especially adventurous and precocious at such a young age. "It's so great to have the opportunity to watch Funani raise another calf," said Jennifer Chapman, senior keeper. "This boy is fearless, and we're really excited to see him grow into his big personality." The not-so-little male calf never misses a meal and has been seen nursing several times a day. One cup of hippo milk provides approximately 550 calories, and keepers estimate the calf now weighs between 80 and 100 pounds.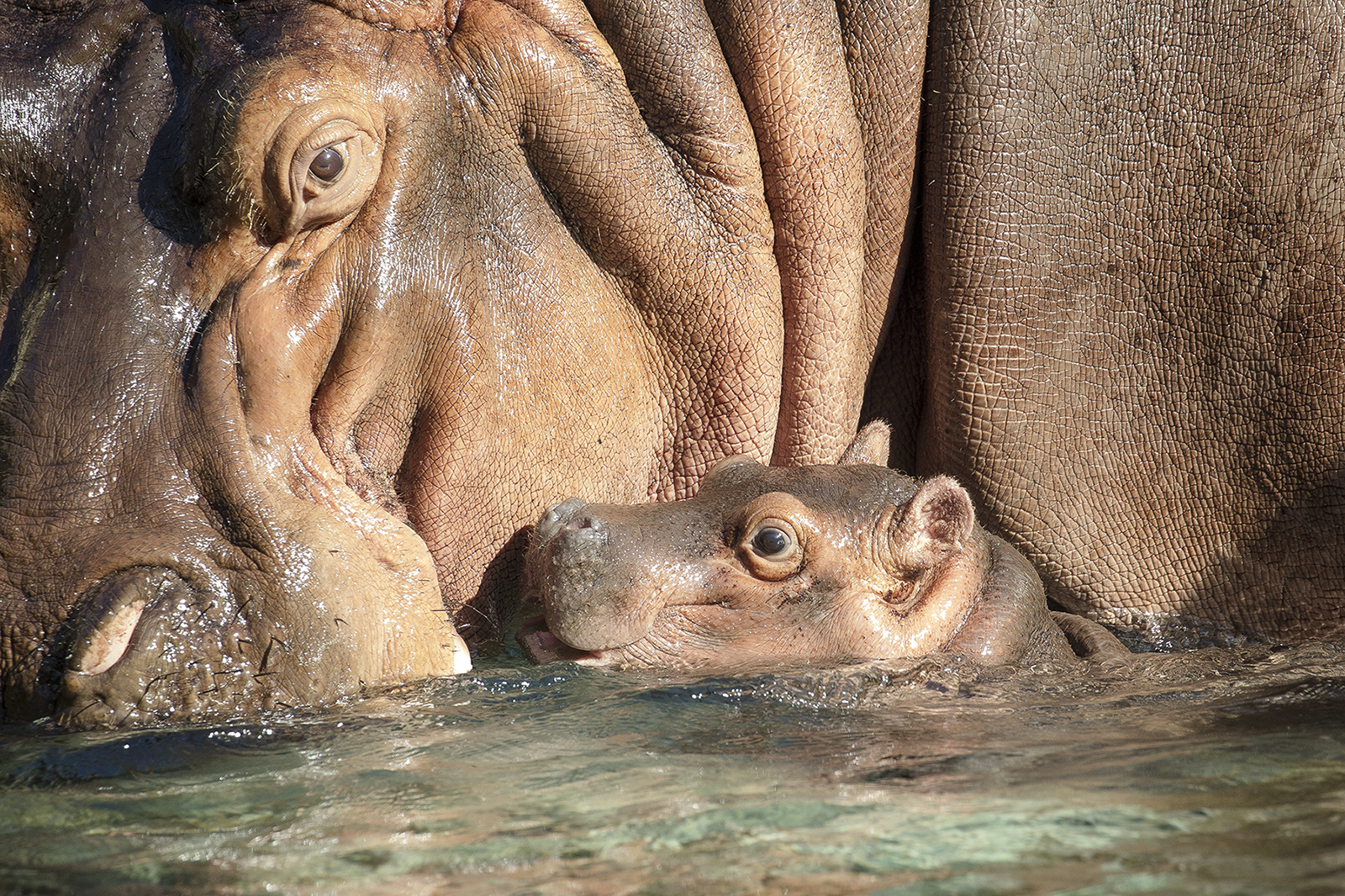 The river hippopotamus is a threatened species, facing both natural predators and human-made dangers, such as poaching. Following the 1989 ban on elephant ivory, demand for hippo ivory has sharply increased. The large canines that hippos use to protect themselves are made of the same material as elephants' tusks. In fact, they are slightly softer and easier to carve than elephant ivory, making them even more appealing to ivory buyers. As a result, hippo numbers are rapidly decreasing, and the species is listed as Vulnerable on the International Union for Conservation of Nature (IUCN) Red List of Threatened Species.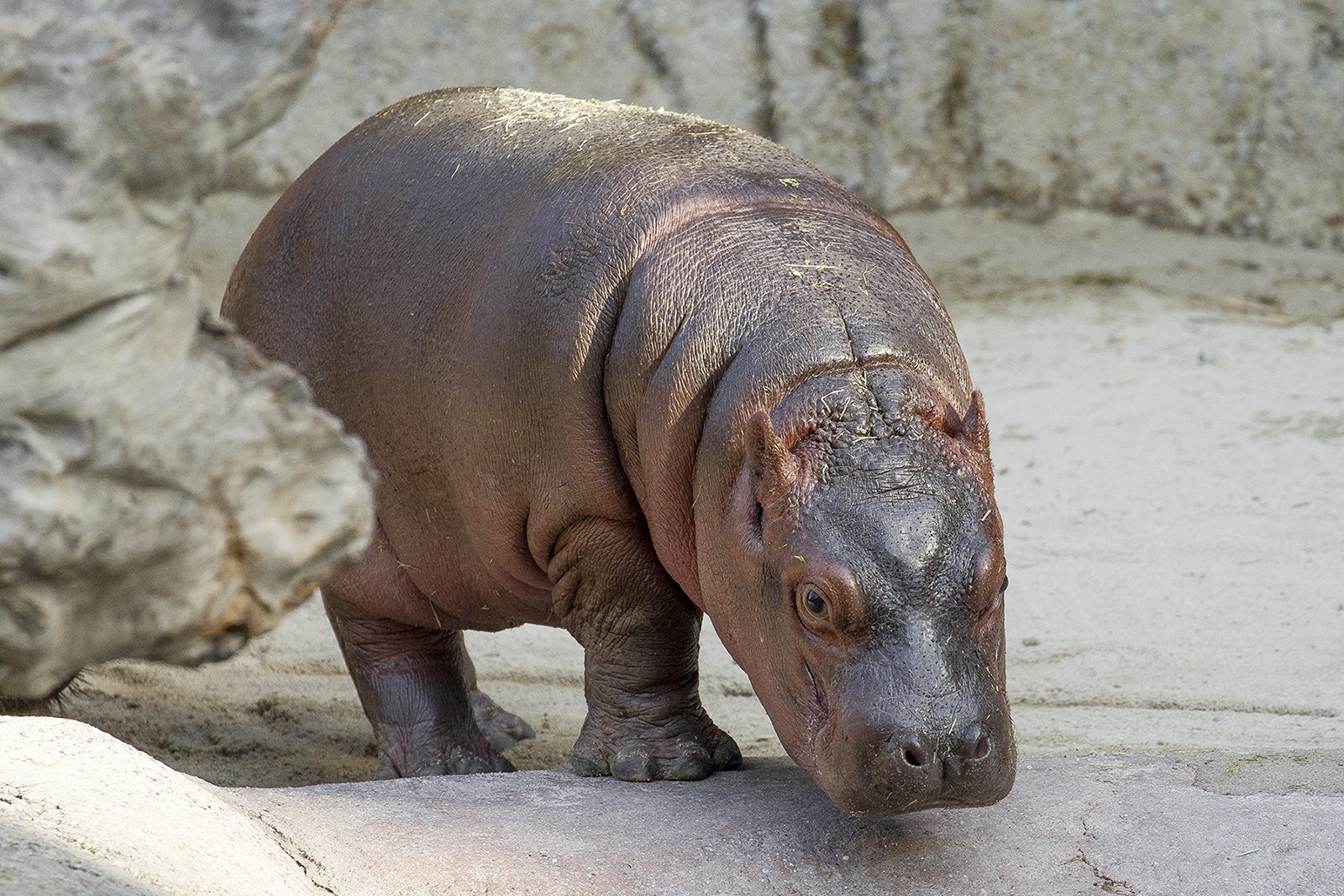 The not-yet-named male hippo calf was born Friday, Sept. 22. Funani and her calf share the exhibit with the calf's father, Otis. Mother and son can be seen on exhibit Tuesdays, Thursdays, and weekends, although schedules are subject to change.