San Diego Zoo Global is asking the public this week to help reach a "1 million goal" for conservation—not with money, but by participating in the organization's new campaign called the "1 Million Photo Challenge." This online crowdsourcing push aims to give conservation researchers 1 million volunteer-reviewed trail camera photos by June 2018. The Wildwatch Kenya citizen science project, which started earlier this summer, asks volunteers to use their home computers or smartphones to view motion-activated trail camera photos—normally only seen by conservationists—and help identify the images to track giraffes and other wildlife throughout northern Kenya.
Since its launch, WildwatchKenya.org has made great progress in helping San Diego Zoo Global scientists move forward with their conservation work at a much faster pace. In just three months, the first 5,100 volunteers made almost 2 million classifications and retired more than 160,000 individual images—completing over two years' worth of conservation work in that short time. Scientists hope the "1 Million Photo Challenge" will help boost the number of online volunteers to 20,000, providing an even stronger effort needed to reach the 1 million-image goal.
"Wildwatch Kenya is off to a great start, but more people are needed to really see this project reach the next level," said David O'Connor, researcher and conservation ecologist for San Diego Zoo Global. "This website has been a critical component in our giraffe conservation work. The amount of data we've already received is tremendous, and we would not have been able to do that amount so quickly if it was not for our volunteers on the site."
The completed work will provide researchers enough data to allow them to explore "giraffe hotspots" (areas that are showing high volumes of giraffe activity), as well as identifying areas with no signs of giraffes. The data also provides insight into the abundance and diversity of species present at the research sites—at times surprising scientists with never-before-seen evidence of other animal species.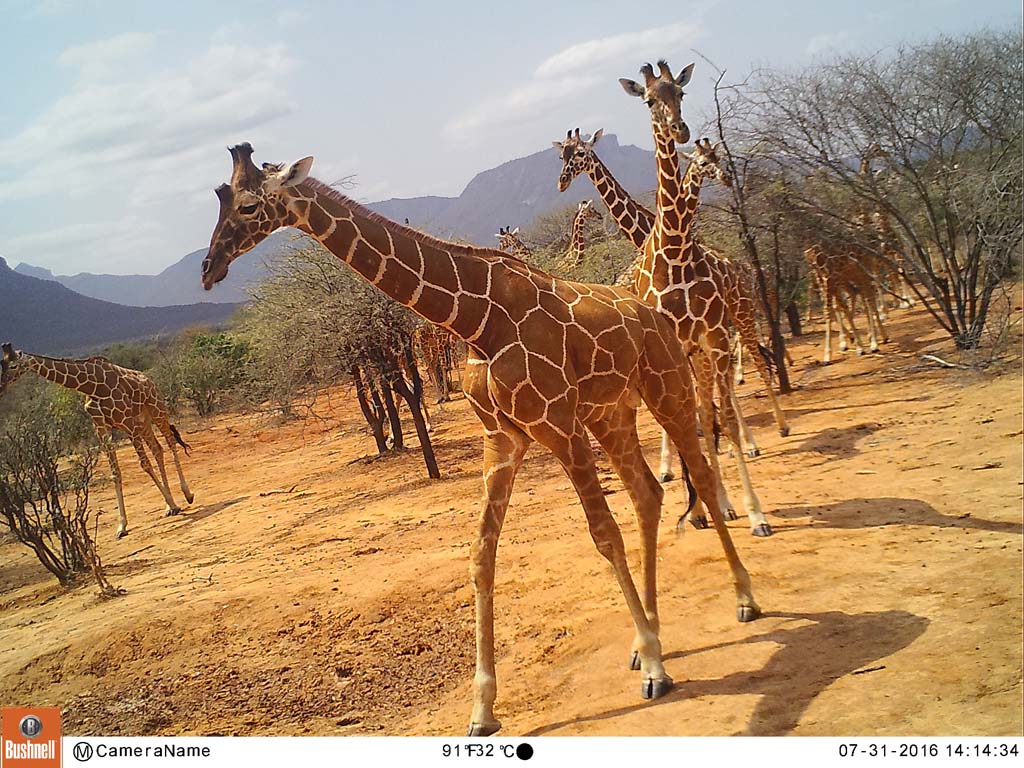 "We all believed that honey badgers did not venture within the Loisaba Conservancy area; but through our past batch of photos, we found an image of a honey badger roaming the area," said Jenna Stacy-Dawes, research coordinator for San Diego Zoo Global. "It was a great find that may have taken us a very long time to notice without the help of our website volunteers."
The Wildwatch Kenya site was created using Zooniverse's free Project Builder tool at zooniverse.org/lab, the largest online platform for crowdsourced volunteer research. Anyone wishing to participate can do so by visiting WildwatchKenya.org. Volunteers will be asked to identify what is pictured in trail photos by choosing from an animal list or indicating that no animal is pictured. Each image is viewed by multiple volunteers to ensure that any photos that are not needed are filtered out.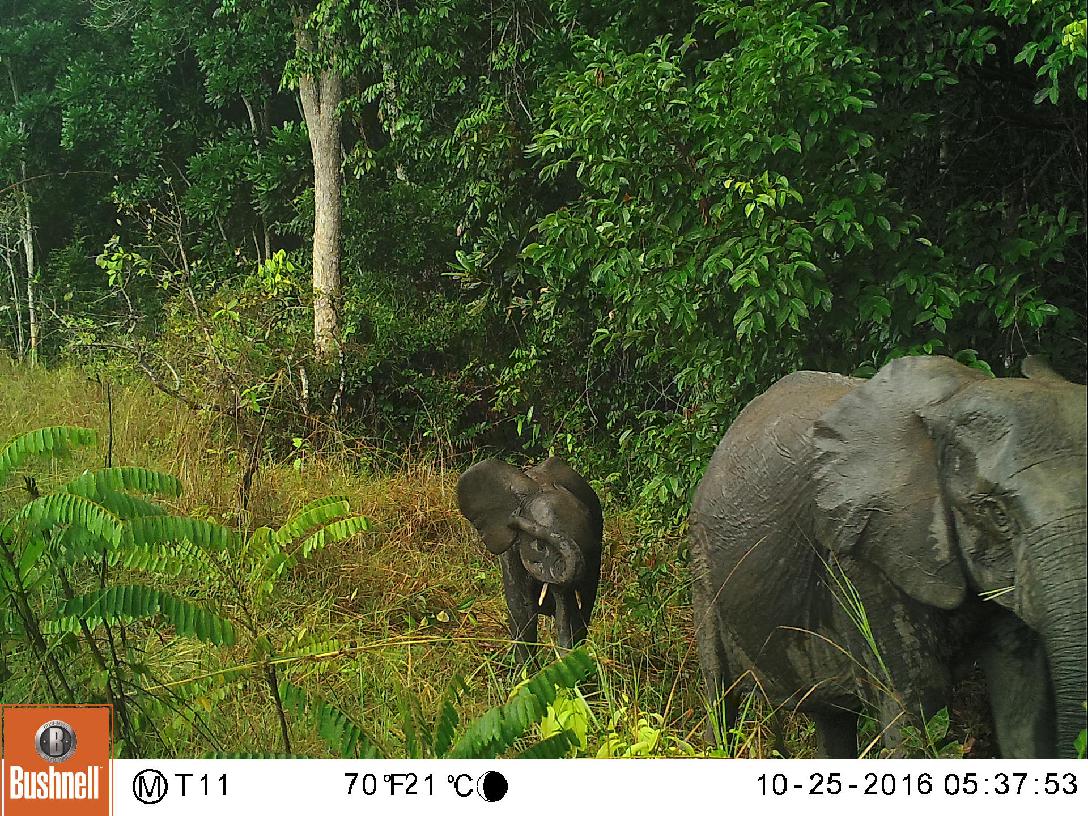 The crowdsourcing project is part of an overall effort by scientists to gather more information on giraffes. Earlier this summer, a team of conservationists made up of personnel from the Giraffe Conservation Foundation, Northern Rangelands Trust, Kenya Wildlife Service, The Nature Conservancy, Loisaba Conservancy, the Smithsonian Institution, Lewa Wildlife Conservancy, Senckenberg BiK-F, Goethe University and San Diego Zoo Global fitted 11 reticulated giraffes in the region with small solar-powered GPS tracking devices made by Savannah Tracking. This unprecedented project is now providing real-time data on giraffe movements, the size of their home ranges, where they travel during seasons and the travel corridors they use. This information could assist community conservancies in developing better strategies for managing their lands and livestock, while also expanding the frontiers of giraffe science.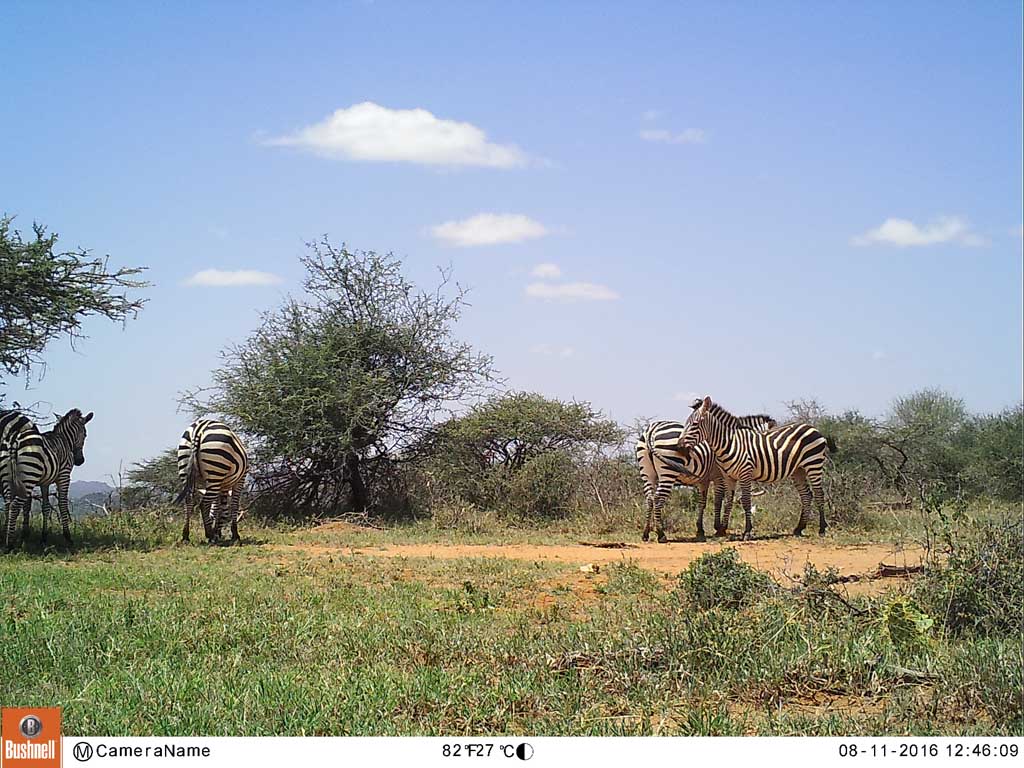 Scientists hope this project, as well as other conservation efforts, will slow and eventually stop the continued decline of giraffe populations worldwide. Currently, there are fewer than 100,000 giraffes left in their native habitats—a decrease of more than 40 percent over the last 20 years. These numbers have alarmed conservationists, leading the International Union for Conservation of Nature (IUCN) to change giraffes' status last year to Vulnerable on the IUCN Red List of Threatened Species. Scientists believe the startling downward trend is due to poaching, habitat loss, habitat fragmentation and disease. In fact, certain giraffe subpopulations have decreased so rapidly, they are now extinct in seven African nations. San Diego Zoo Global has partnered with the Giraffe Conservation Foundation, Northern Rangelands Trust, Kenya Wildlife Service and The Nature Conservancy, as well as other conservation organizations, to help reverse this trend in East Africa through the creation of community-based conservation projects with Kenyan pastoralists.