San Diego Zoo Safari Park Prepares for Its Annual Spring Event Presented by San Diego METRO Credit Union
Butterfly keepers, horticulturists and construction teams are busy preparing the Hidden Jungle aviary at the San Diego Zoo Safari Park for the opening of Butterfly Jungle. Trees and plants have been trimmed, colorful plants full of succulent nectar will soon be ready to serve as a food source for the winged insects, and shipments of butterfly pupae (also known as chrysalides) have been arriving almost daily for the annual springtime event.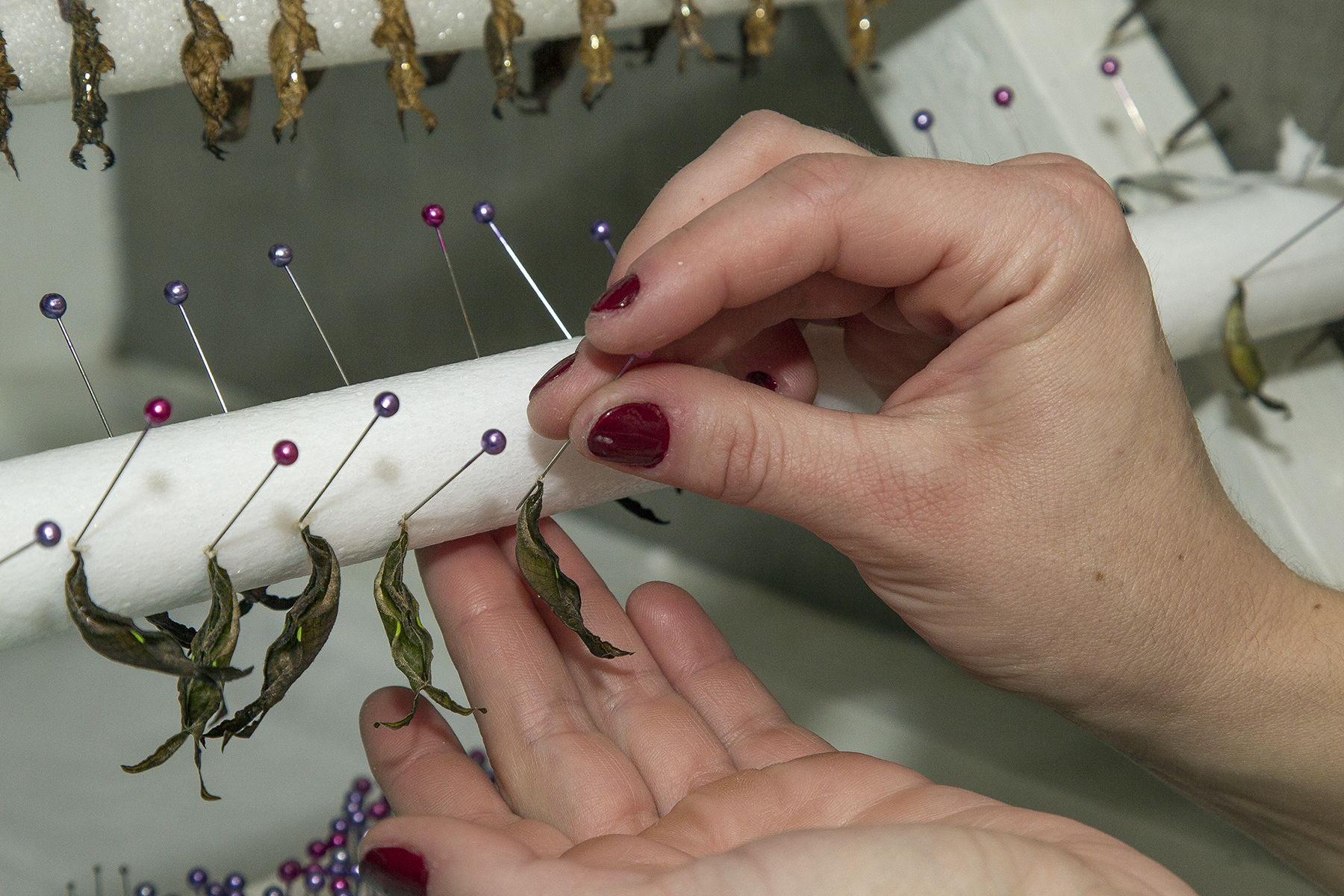 Butterfly Jungle provides a one-of-a-kind experience for guests—immersing them in a rain forest aviary filled with thousands of colorful butterflies—while supporting a very important cause. "By coming to the Safari Park and experiencing Butterfly Jungle, our guests have the opportunity to learn about and participate directly in conservation," said Michael Mace, curator of birds, San Diego Zoo Safari Park. This popular event helps promote sustainable habitats for butterflies, as farmers in the butterflies' natural range support their families by raising butterfly pupae for zoological exhibits worldwide.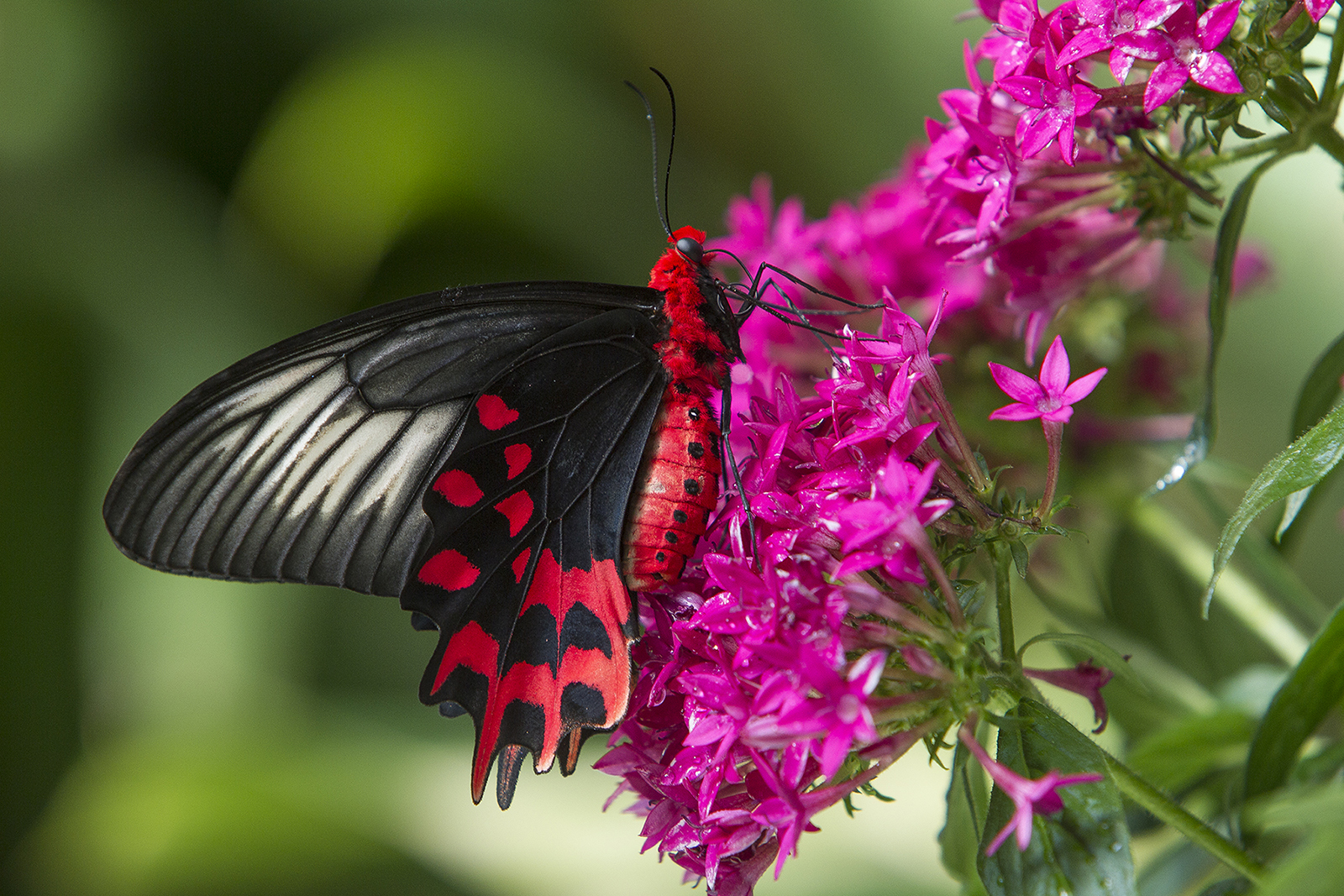 When butterfly pupae shipments arrive at the Safari Park, animal care staff carefully unpack the pupae, sort and count them, before gently placing each one's silk attachment into a butterfly hatching box. They will remain there until they are ready to emerge—sometimes within hours or days. Once the butterflies emerge from their chrysalides, they are released into the Hidden Jungle. The Park's horticulture staff replaces 200 to 300 plants of a dozen varieties each week during the event, to make sure the flowers are fresh and full of nectar for the butterflies.
Between 20 and 30 species of butterflies will be highlighted during this year's Butterfly Jungle, from Central, South and North America—including eye-catching butterflies such as the zebra longwing, orange-barred tiger, Grecian shoemaker, giant swallowtail and blue morpho. In addition to butterflies, 11 exotic bird species—including the endangered Bali myna and Mariana fruit dove—share the aviary.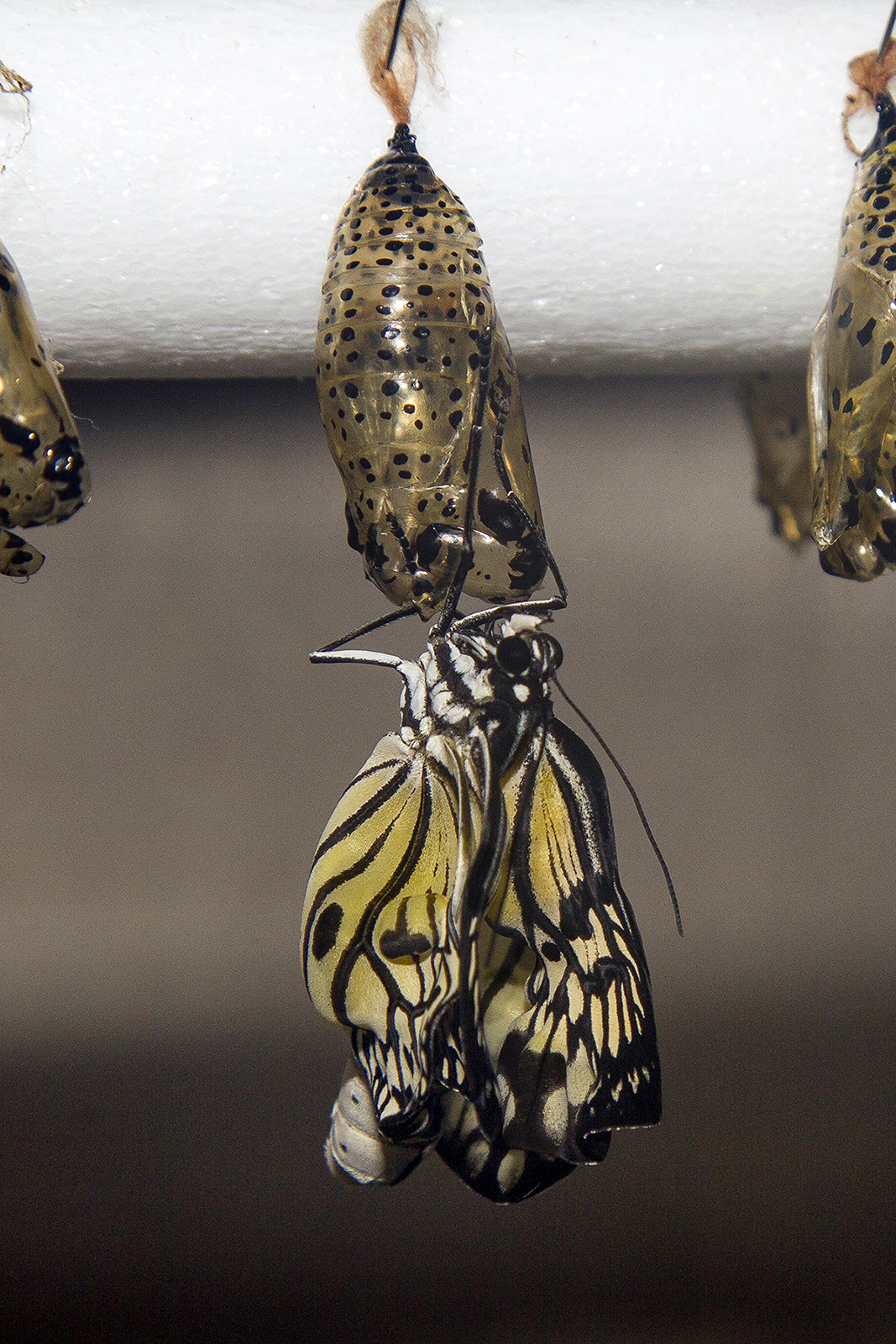 Butterfly Jungle runs for six weeks, March 11 to April 23, and the park will be open from 9 a.m. to 6 p.m. Guests to Butterfly Jungle are encouraged to wear bright colors and move slowly to attract the butterflies. Butterflies may land on a shoulder, a head, or anywhere they desire! Butterfly Jungle is included in Safari Park admission.