Five of Hawaii's Critically Endangered Crows Being Prepared for Release.
A group of 'Alalā chicks were given thorough medical exams last week at San Diego Zoo Global's Keauhou Bird Conservation Center in Hawai'i. The chicks, all male, underwent exams as part of the preparation to be the first of their species to be reintroduced into the forests of the Big Island of Hawai'i since the species went extinct in the wild in 2002. The group represents individuals that hatched during this past breeding season and are between 4 and 6 months of age.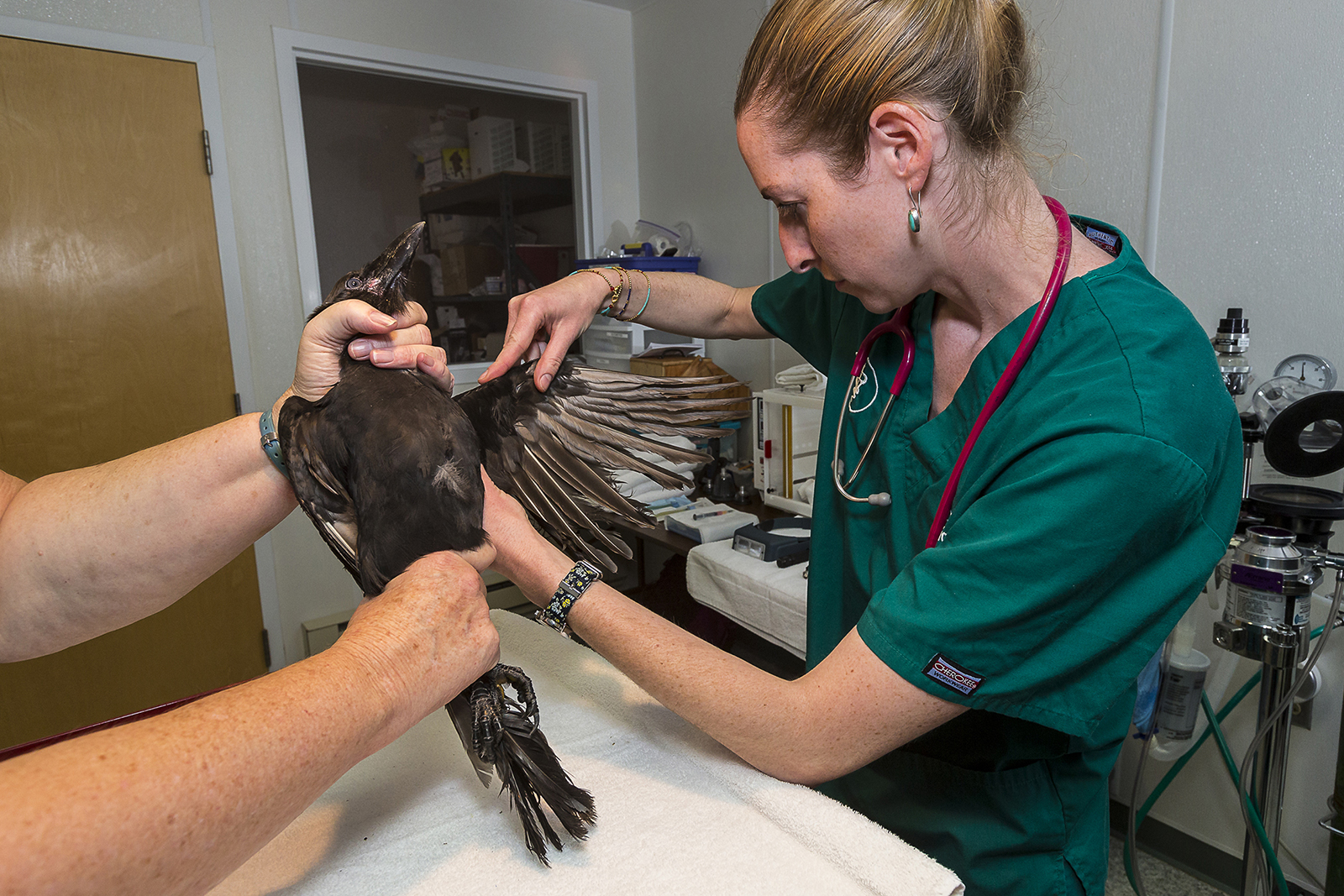 Although one of the chicks did not pass the health exam due to a possible cardiac anomaly, the other five were strong and active.
"The birds each received a thorough physical exam and were given a vaccination for West Nile Virus, in case this disease arrives in the islands soon." Deena Brenner, Senior Veterinarian, San Diego Zoo Global. "It is important for all of the birds to have good health and fitness so that they have the greatest opportunity for success when they are released."
Following a population crash in the late 20th century, the 'Alalā is currently extinct in the wild. In a last-ditch effort to preserve the species, the remaining wild birds were brought to the Hawai'i Endangered Bird Conservation Program, to launch a breeding program.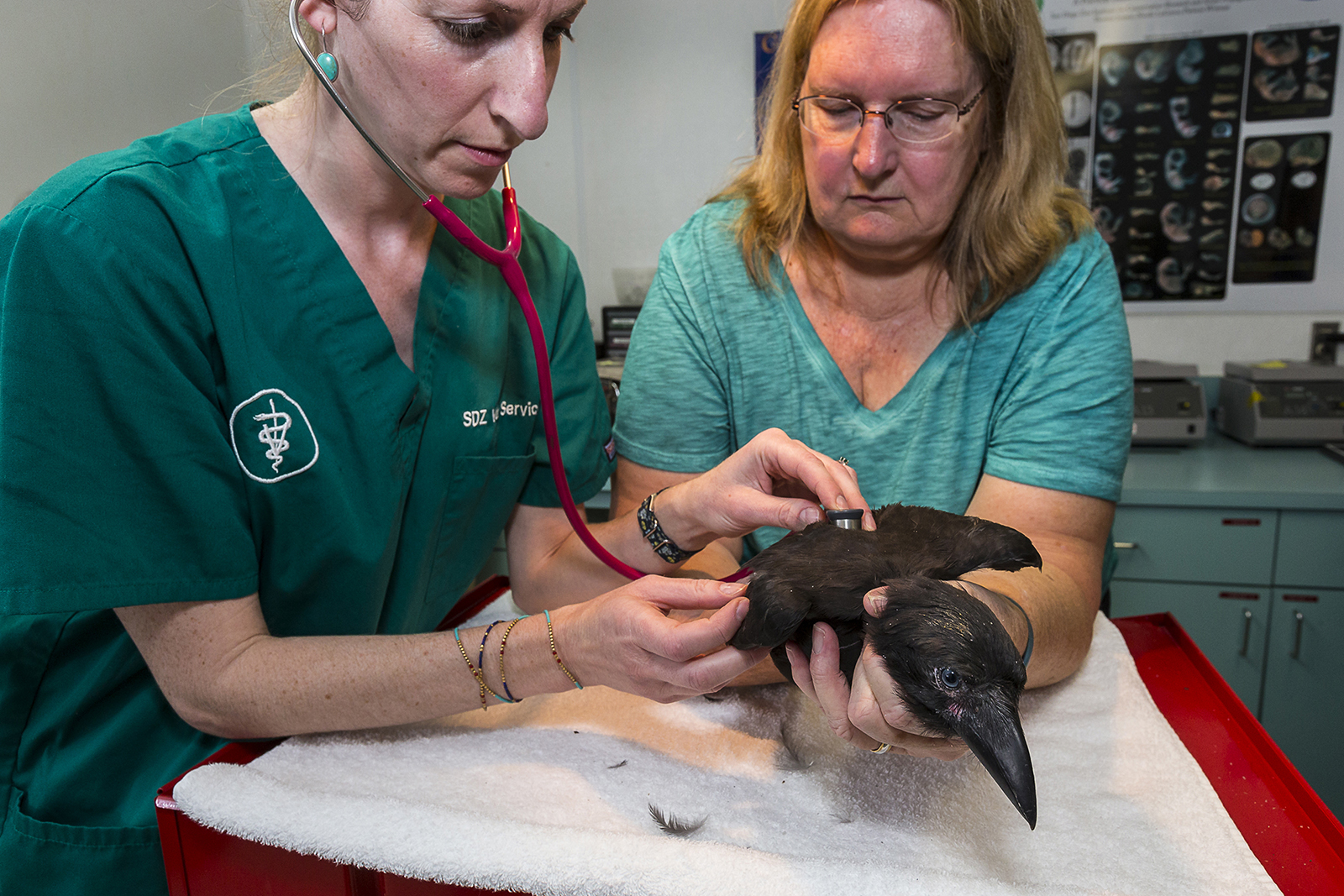 "Later this year, in collaboration with our partners, we will be releasing these young, captive-reared 'Alalā on Hawai'i Island, to re-establish a wild population," said Bryce Masuda, conservation program manager of San Diego Zoo Global's Hawai'i Endangered Bird Conservation Program. "Our hard-working team and partners are very excited to help create a population of this species in its native habitat once again."
The next step in the program will be moving these chicks to the release site where they will be given time in an aviary to adjust to their new surroundings. A second group of birds, expected to be all female, will be prepared for a second release in a few months time.