Southern Warthog Family Grows by Four at San Diego Zoo Safari Park
A 5-week-old southern warthog piglet at the San Diego Zoo Safari Park climbed atop his sister's back and tugged at her ear, in attempt to elicit some playtime. The male piglet and his three siblings—two boys and one girl—were born June 5 in a den at their exhibit to mother Orkima, and father Stuart.
Mom started bringing the piglets out on exhibit at 2 weeks of age. They now spend the majority of their day outdoors. Keepers report Orkima is an excellent mother and the rest of the sounder (herd) are doing very well with the new additions to the family. Keepers describe the piglets as full of energy, curious and very playful.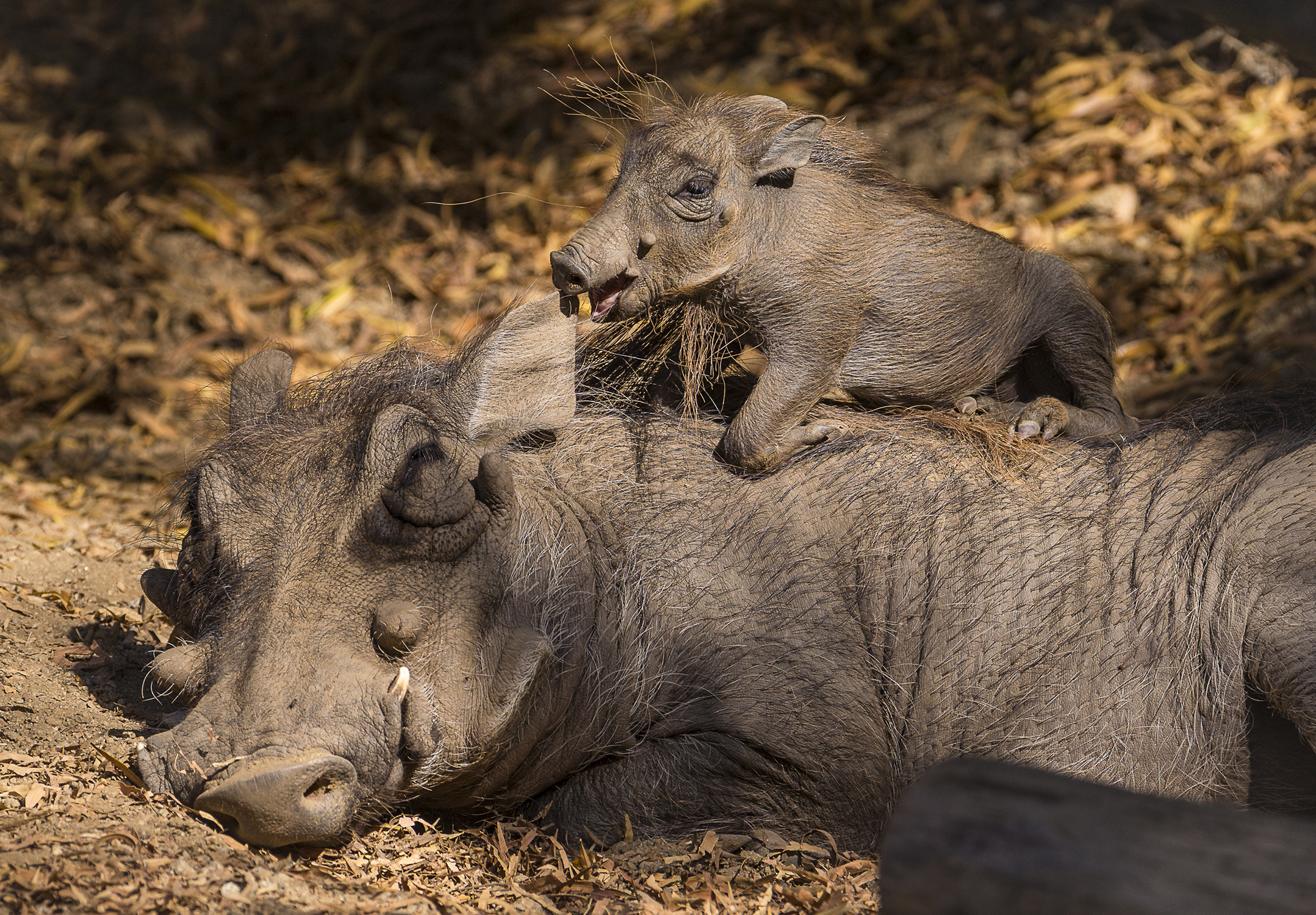 Warthogs are found in the savanna, woodlands and grasslands, from north central Africa to the southern tip of the continent. Warthog populations are stable in the wild for now, but as with many other animals, habitat loss looms as a threat. This species of pig is best known for its tusks and warts. Males use the tusks during fights, while the warts cushion blows.
Visitors to the Safari Park may see the little warthog piglets in their African Outpost habitat during the Park's annual Summer Safari presented by SunPower, a fun-filled summer celebration for the entire family. Summer Safari runs through Aug. 14 and offers extended Safari Park hours—from 9 a.m. to 7 p.m. daily—with entertainment on the Safari Base Camp stage beginning at 1:45 p.m. All Summer Safari entertainment is included with San Diego Zoo Safari Park admission or membership. For more information, visit sdzsafaripark.org.