San Diego Zoo Global Partnership with University of Sydney, Save the Tasmanian Devil Program, Helps in Fight to End Extinction
San Diego Zoo Global, in partnership with the Save the Tasmanian Devil Program, is pleased to share encouraging news from staff at the University of Sydney. Following nine years of research into the genetics of the Tasmanian devil, the veterinary faculty has found new genetic diversity for the species after genotyping fecal samples taken in the UNESCO World Heritage site in southwest Tasmania.
Testing these fecal samples has confirmed that Tasmanian devils are living in the area, and that this population holds genetic markers different from those in the "insurance population" that is living in breeding facilities and zoos throughout Australia.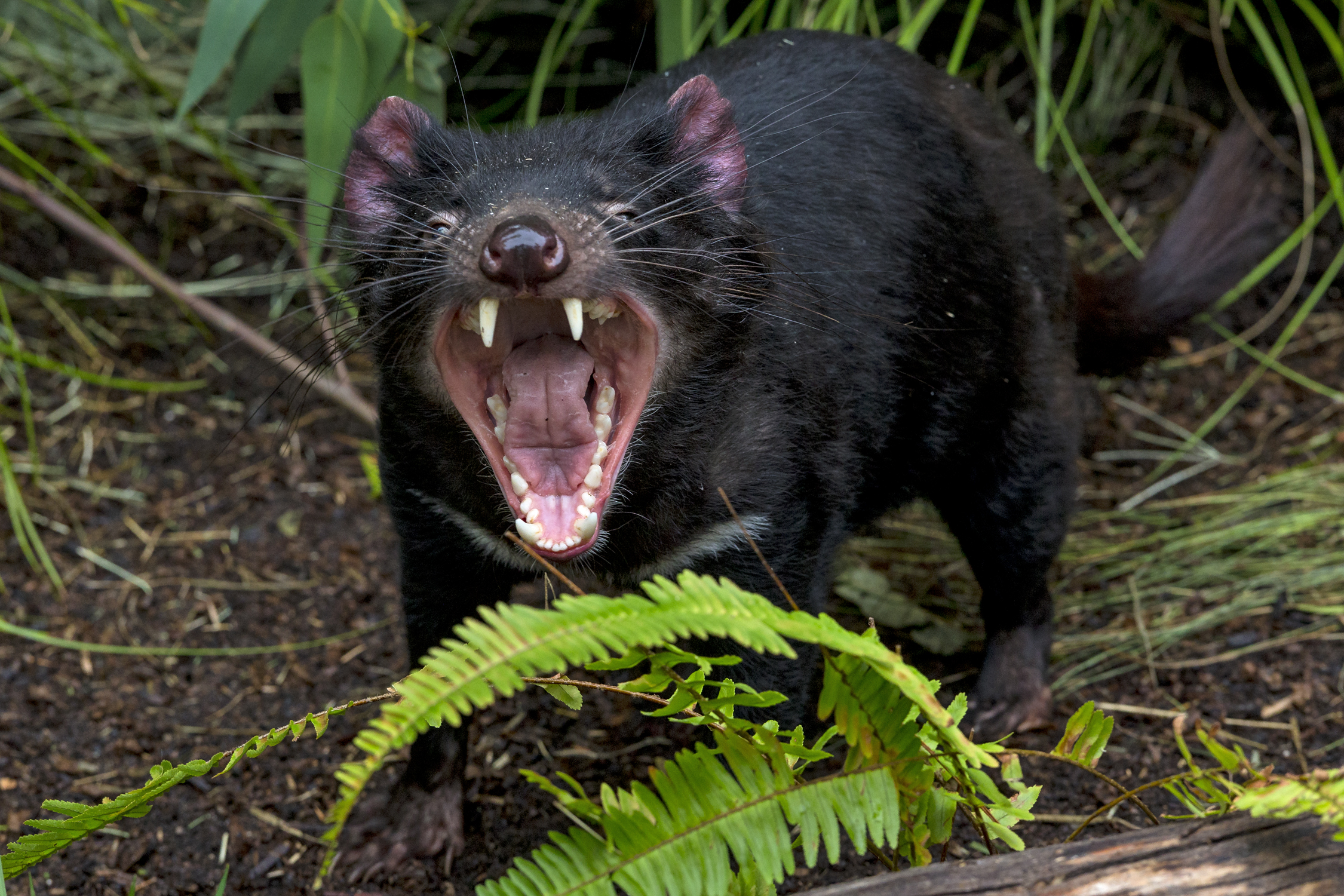 "We are excited, because it means that if we go and collect devils from the southwest, we will be able to increase the genetic diversity of our insurance population—but also to do genetic rescue to increase genetic diversity of devils across Tasmania," said Kathy Belov, professor, University of Sydney. "Every effort should now be made to access devil samples from southwest Tasmania, to ensure the genetic diversity of the species is maintained in the longer term."
Known for its pristine and rugged terrain, this area has no road access. Researchers must access the area by way of a long hike, a chartered boat or a hired helicopter. The funding requests for these access methods had been unsuccessful. The samples used for genotyping were secured by a collaborator who was hiking in the southwest area in January 2016.
"This discovery is a perfect example of academic research and conservation management working together for the greater benefit of the devil," said Dr. David Pemberton, manager, Save the Tasmanian Devil Program.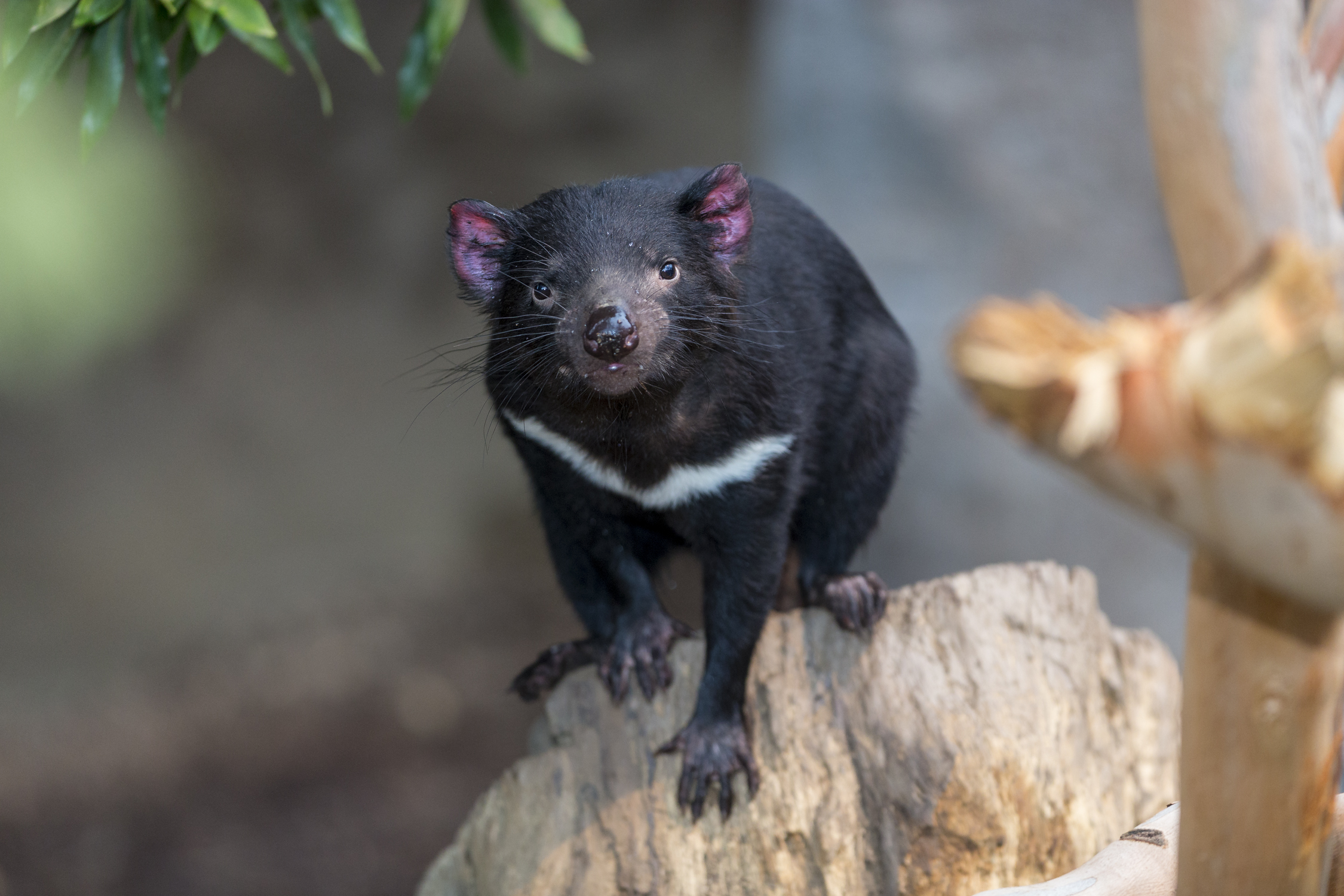 Rebecca Gooley, a Ph.D student at the University of Sydney, received the first round of testing results this week. The genetic testing was performed on fecal samples collected at four locations in southwest Tasmania, from five Tasmanian devils. Using 17 microsatellite markers, Gooley was able to show there were at least nine different alleles (a variant form of a gene) across three markers, with an additional four alleles giving a weak signal.
In addition to its partnership with the Save the Tasmanian Devil Program, San Diego Zoo Global is funding a post-doctorial fellow, Dr. Catherine Grueber, as part of the Devil Tools and Tech project that operates within the Australasian Wildlife Genomics Group, in the School of Life and Environmental Sciences at the University of Sydney. This position is supervised by Kathy Belov.
The discovery of the Southwest population of Tasmanian devils, with new genetic variations, is a thrilling discovery for this species,"said Bob Wiese, chief life sciences officer for San Diego Zoo Global. "Our partners in Australia are working so diligently to prevent the extinction of the Tasmanian devil and we're proud that their years of work are paying off and bringing new hope for the survival of this beloved animal."
Tasmanian devils are facing extinction in the wild due to devil facial tumor disease (DFTD), a rare, contagious cancer found only in devils. DFTD is transmitted from one animal to another through biting, a common behavior among devils when mating and feeding. The disease kills all infected devils within six to 12 months, and there is no known cure or vaccine.