Two snow leopards at the San Diego Zoo received special enrichment this morning, in the form of more than 30,000 pounds of snow blown into their habitat. Penny, an almost 3-year-old female leopard, seemed to enjoy the cold, soft substance; while Anna, a 13-year-old female leopard, wasn't quite as enthralled with her snowy surroundings. This was the first time the leopards had experienced snow in their habitat at the Barlin-Kahn Family Panda Trek area of the Zoo.
When first let into their exhibits, Penny cautiously entered, checking out her snow-covered surroundings. She appeared reluctant to explore, at first, but quickly exhibited her natural behaviors by clawing and scent-marking her habitat, and then dug up a femur bone buried by her keepers, and settled in a corner to eat. Once she was finished eating, she made the decision to play—and play she did: climbing, jumping, running, sliding and rolling in the snow. In her habitat next door, Anna climbed and explored briefly, and then chose to perch on an overhead walkway, warming herself in the sun and shying away from the snow.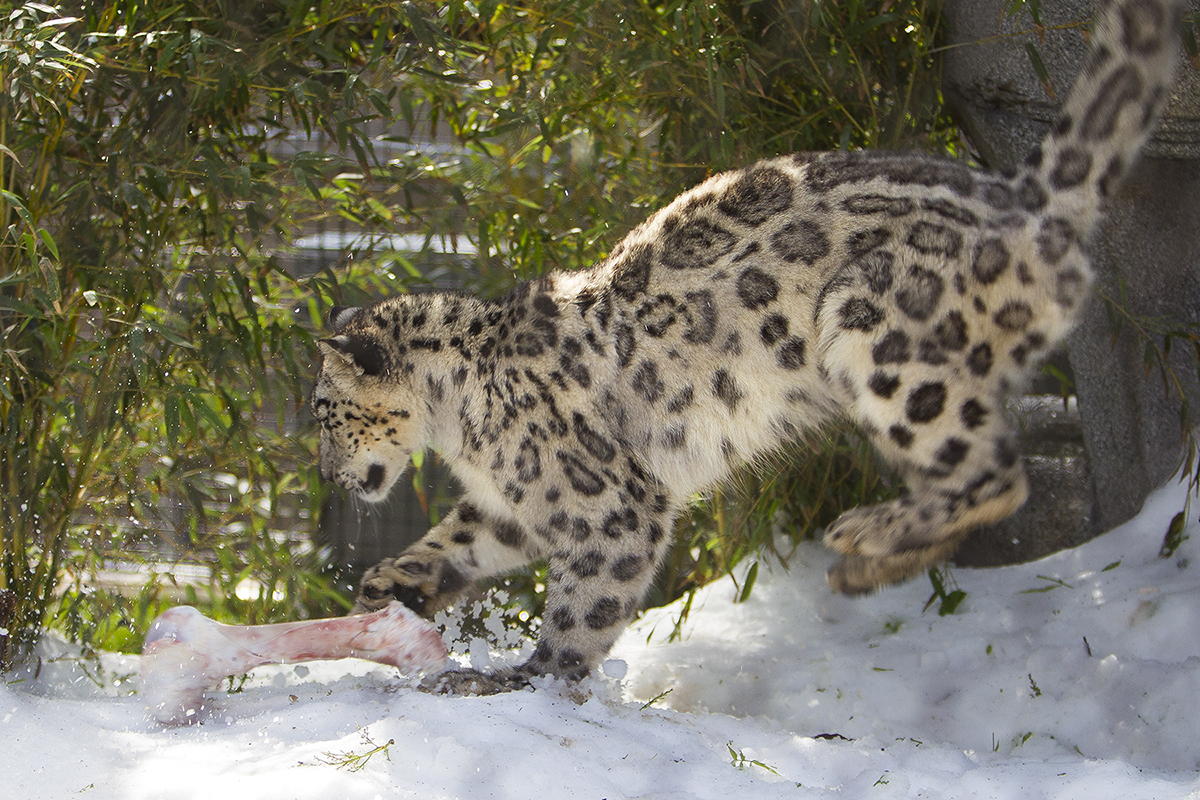 The special snow enrichment for the leopards was made possible by a generous donor. Enrichment is important for the animals, as it keeps them stimulated and active, allowing them to show their natural behaviors. Individuals can help the San Diego Zoo provide enrichment in various forms by donating to the Zoo's online Animal Care Wish List. The Wish List can be described as an online "gift registry" for animals at the San Diego Zoo and San Diego Zoo Safari Park. It is updated monthly and can be found at sandiegozoo.org/wishlist.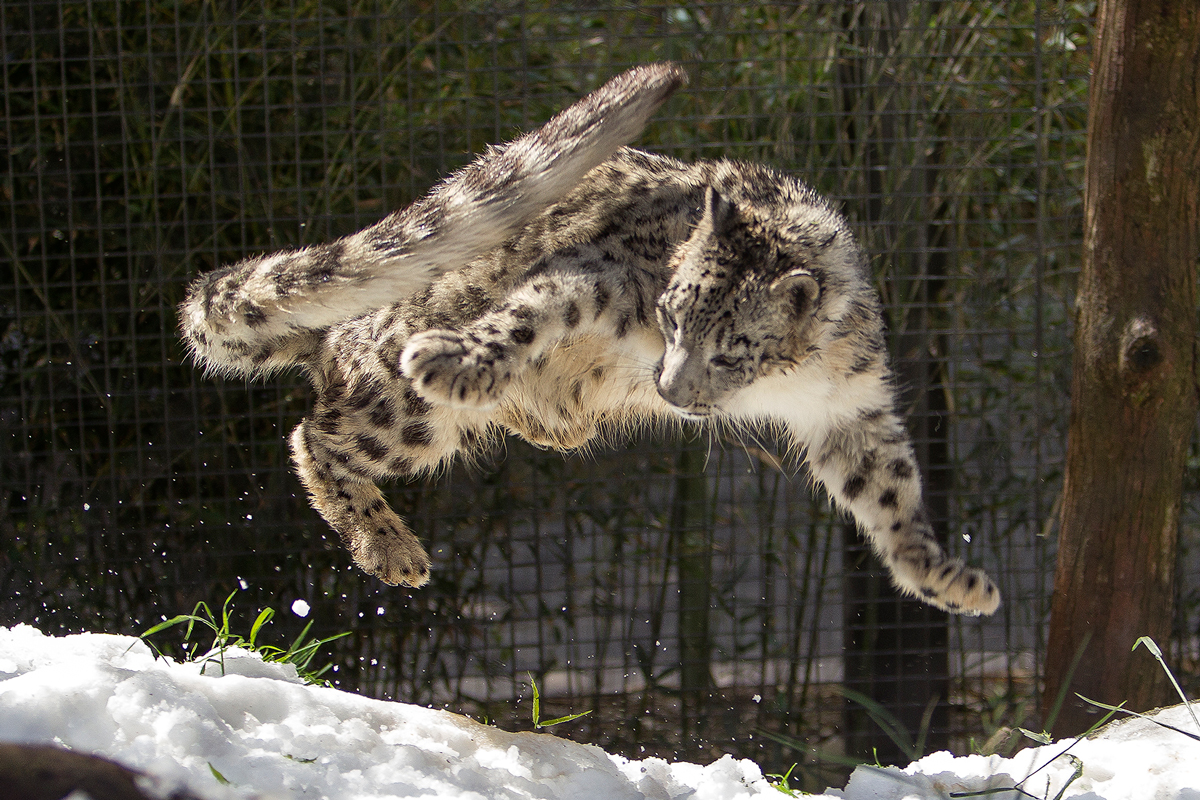 The San Diego Zoo is home to three snow leopards—Penny, Anna and Ramil, an adult male. Snow leopards are native to the cold, rugged mountains of central Asia. They are listed as endangered on the International Union for Conservation of Nature (IUCN) Red List of Threatened Species, primarily due to habitat loss and poaching. It is estimated that just 7,000 snow leopards exist in the wild. San Diego Zoo Global supports the Snow Leopard Trust and the Amur Leopard and Tiger Alliance, two organizations working to conserve these animals in their natural habitats.