The pretty-in-pink greeters at the San Diego Zoo began the morning with an annual health check thanks to the helpful hands of veterinary staff and bird keepers. The flock of 96 Caribbean flamingos was gently corralled into a holding area, before being carefully handled down a line of health monitoring stations.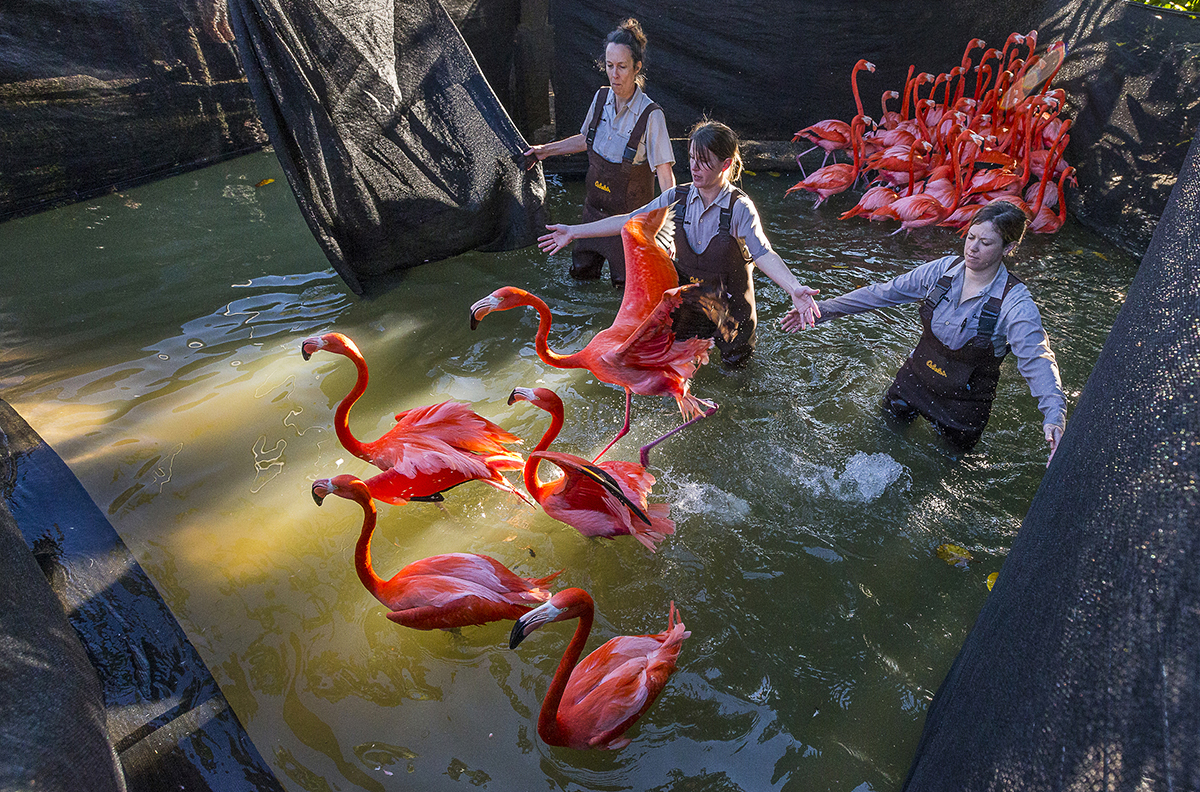 First, an information card is matched to the animals' numbered leg band. This helps to distinguish groups of birds for the subsequent stations. The birds have their weight checked and they receive a West Nile vaccination to safeguard them against disease. Veterinarians also administer thorough physical exams to inspect the birds' beaks, legs, toes, wings, feathers, eyes, and ears, before releasing them back into Flamingo Lagoon.
These annual flamingo roundups are offered to ensure that the San Diego Zoo's iconic flamboyance is thriving and in optimal health. Thorough monitoring has allowed some of the animals to live beyond normal life expectancy. "We have a few birds that are in their late 50s and one that is in its early 60s," says Ben Nevitt, associate veterinarian, San Diego Zoo.
For over 50 years these brightly colored birds have greeted visitors to the San Diego Zoo, and we're happy to report that the tradition continues with a healthy flock today.